Top VARs is a report into the fortunes of the 100 biggest UK resellers and the priorities of CIOs across a variety of vertical markets. The research reveals that there are plenty of resellers on the list that continue to grow sales, but it also shows how much margins are coming under pressure.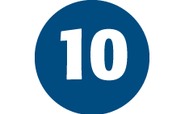 XMA
Revenue: £305.8m
Profit margin: 2.0%
Now a PC builder as well as a reseller following its January 2015 acquisition of Viglen, XMA enjoyed a solid 2015 in which revenues, profits and profit margins all headed north. Operating out of its head office in Nottingham and sites in St Albans, Reading, Glasgow, Cwmbran and London, XMA employed an average of 515 staff last year, up from 313 a year earlier. A 38 per cent rise in revenues did not come at the expense of the bottom line, as operating profits for the 12 months ending 31 December 2015 rose even more rapidly to £6.2m, 48 per cent up on 2014's total..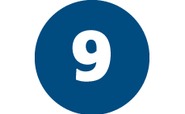 KCOM
Revenue: £349.2m
Profit margin: 14.6%
Hull-based comms supplier KCOM Group brought its various enterprise, SMB and consumer brands, including Kcom, Eclipse, Smart421 and KC, under a single moniker, KCOM, in April. The business as a whole grew for the first time in eight years in its last financial year ending 31 March 2016, albeit by just 0.3 per cent. Operating profit, however, fell 11 per cent to £50.9m, although the company emphasised that it strengthened its balance sheet during the year by raising £90m from the sale of national network assets. Cloud-based contact centres are an area of focus for the publicly listed Cisco, AWS, Nuance and Verint partner, which has won big contracts in this area with the likes of HMRC and BUPA.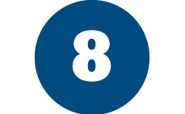 Telent Technology Services
Revenue: £395.9m
Profit margin: 6.1%
We have opted to include this Warwick-based tech services giant in Top VARs for the first time after several acquisitions it made thrust it further into our market. Its Network Services division, which provides equipment and professional services to the telco sector, was bolstered by the 2014 acquisition of Cisco and Juniper partner Telindus. Telent's Technology Solutions business, meanwhile, supplies, maintains and supports third-party IT and comms, among other activities. Last year, Telent acquired the secure solutions business of Arquiva and this September it bought £20m-revenue datacentre reseller Richardson Eyres. For its last fiscal year, operating profits hit £24.1m on revenues that rose by a fifth.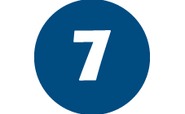 Insight
Revenue: £437.9m
Profit margin: 1.7%
This US-headquartered behemoth's main UK trading entity, Insight Direct (UK), grew sales three per cent to £437.9m and operating profits by 49 per cent to £7.6m in calendar 2015, which it put down to "improved execution". Services sales almost doubled, albeit from a low base, growing from £4.6m to £9m year on year, with hardware sales rising three per cent to £270.2m and software sales inching up one per cent to £158.7m. In August, Insight's global CEO quashed the notion that the shift from on-premise to cloud-based software is a margin killer for resellers, saying the firm's profitability is, if anything, rising as its sales mix moves more towards Office 365, Azure and other cloud solutions.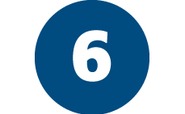 Daisy
Revenue: £600m
Profit margin: N/A
Although we were unable to obtain up-to-date audited numbers for this new entrant to Top VARs, the firm itself told us its revenue run rate has risen to £600m following its acquisitions of Damovo UK and Phoenix IT Group. Founded in 2001 by former The Apprentice regular Matthew Riley, Daisy started life as a provider of telecoms lines and calls for SMEs. Spin forward 15 years, and today it bills itself as "the main consolidator and the leading independent provider of IT services and unified communications to the SME and mid-market business segment", with 60,000 customers. The Phoenix acquisition alone added over £200m to Daisy's top line. The deal, completed in July 2015, also bolstered its Partner Services arm, which recently celebrated adding a five-year datacentre server, storage and management deal with Atos, extending its 12-year relationship with the outsourcing giant. As this research was going to press, Daisy made a £165m bid for number 19 player Alternative Networks.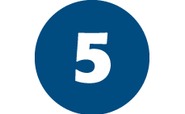 SCC
Revenue: £653m
Profit margin: 2.1%
The pride of Birmingham slips three places in this year's list as it continues to sacrifice revenue at the altar of increased profitability (see our interview with James Rigby on p20 for more). In the year ending 31 March 2016, SCC's total UK sales - including the contribution of managed print arm M2 Digital - rolled back one per cent to £653m but EBITDA rose 29 per cent to £24.9m Services revenues rose 11 per cent to £177m, accounting for 27 per cent of the total, up from 17 per cent in 2013, with its Sentinel multi-tenanted cloud platform generating nearly £8m of that. Operating profit specifically for SCC hit £13.1m, up from £10m a year earlier, resulting in the 2.1 per cent operating margin quoted for this entry. SCC remains the largest arm of Rigby Group, whose interests now span not only technology but also aviation, airports, hotels, property development and financial services and whose aim is to double in size to £4bn by 2025.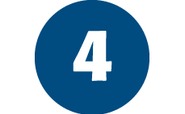 CDW
Revenue: £668m
Profit margin: 5.1%
Another Top VARs newcomer, US reseller giant CDW formally touched down its brand in the UK on 4 April 2016 following its acquisition of Kelway the previous year.For the fiscal year ending 31 March 2015, CDW UK saw operating profit almost double to £30.2m on revenues that rose 12 per cent to £588m. Newer numbers were available, but these covered only the nine months ending 31 December 2015. For this period, CDW UK saw revenues hit £425.7m and posted operating losses of £16.6m, which it attributed mainly to an expense related to equity awards built into the Kelway deal. CDW UK also referenced the "substantial uncertainty" surrounding Brexit in these later accounts but said it "expects to be able to trade through these potential challenges" thanks to the strength of its US parent, a Fortune 500 firm boasting annual revenues of $13bn and 8,700 staff. The headline revenue figure quoted above is a figure CDW UK broke out for us for the year ending 31 March 2016.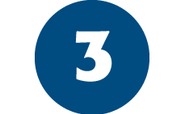 Softcat
Revenue: £672.4m
Profit margin: 6.3%
Softcat's life as a public company got off to a flyer as the reseller registered another year of double-digit growth (see our interview with CEO Martin Hellawell on p27 for more). The FTSE 250 firm saw revenues hike 13 per cent in the 12 months to 31 July 2016 as customer numbers rose 7.5 per cent to 12,200 and average revenue per customer rose 4.9 per cent to £55,000. In September, Softcat's headcount burst through the 1,000 mark when it took on 78 graduates at its six offices in Marlow, London, Bristol, Manchester, Leeds and its new office in Glasgow, which it opened in June. But this frenetic expansion has not come at the expense of the bottom line, as 2016 operating profits rose 6.6 per cent to £42.2m and adjusted operating profits (which stripped out IPO costs) grew 15.2 per cent to £46.8m.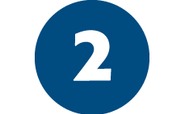 Capita
Revenue: £767.4m
Profit margin: 8.9%
The public sector outsourcing giant has leapt from sixth to second place in our rankings courtesy of its acquisition of Trustmarque and a change in the way we arrived at its revenue total. Rather than totting up the sales of all its various reseller subsidiaries, as in previous years, this time around we have simply taken the figure for Capita IT Enterprise Services, the division that houses its Technology Solutions arm, and combined it with Trustmarque's revenues. For its fiscal 2015 ending 31 December, Trustmarque saw a turnaround in its fortunes as an operating loss of £1.74m was reversed to a profit of £13.4m and revenues rose eight per cent on a pro-forma basis to £191.9m. Capita IT Enterprise Services saw underlying revenues fall one per cent to £575.5m during the same period but underlying operating profits rise by over £9m to £54.9m. Whether that upward trend can be sustained is another question after Capita issued its first ever profit warning in late September, partly blaming the performance of its technology reseller business. Trustmarque CEO Scott Haddow also recently left the firm.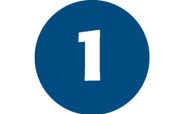 Computacenter
Revenue: £1.407bn
Profit margin: 4.2%
Despite registering its first drop in UK revenues for several years, Computacenter is still almost twice as large as any of the chasing pack. Ignoring the contribution of IT disposal arm RDC, which it sold to Arrow in February 2015, Computacenter's adjusted UK revenues for the 12 months to 31 December 2015 grew by 2.6 per cent, while adjusted operating profit fell fractionally to £59.3m. But it was a mixed year for the London-listed giant as it admitted the performance of its traditional product resale (supply chain) business trailed management's expectations, particularly in the second half. On an adjusted basis, supply chain revenues fell by £4m to £875m, following growth of 11 per cent in 2014. This portion of the business was not helped by a decline in Windows 7 migration projects. Adjusted services revenues, in contrast, grew 7.7 per cent to £532.4m. Partly due to the loss of a big services contract during the year, in its full-year 2015 results Computacenter warned that its UK business would endure a "more challenging" 2016, "particularly in the first half", and that has indeed proven to be the case. In a trading update in October, Computacenter said UK revenues for the first nine months of the year were down by four per cent. In a reversal of its recent fortunes, supply chain is outperforming services this year, with a year-to-date reduction of two per cent, compared with services' eight per cent year-to-date decline. Unlike many of the firms in this research, the UK represents a minority of Computacenter's overall revenues, which hit £3.05bn last year. Its international aspirations were underlined in March when it announced it was launching a direct US operation.