Top VARs is a report into the fortunes of the 100 biggest UK resellers and the priorities of CIOs across a variety of vertical markets. The research reveals that there are plenty of resellers on the list that continue to grow sales, but it also shows how much margins are coming under pressure.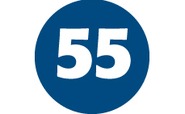 Total Computers
Revenue: £51.8m
Profit margin: 2.3%
Having packed £40m onto its top line in four years, this Kettering-based outfit's ascent up the Top VARs table continues. Calendar 2015 revenues rose 17 per cent, although operating profit fell from £1.6m to £1.2m, which it said reflected investments in its business and efforts to bolster its management team. Total Computers' plan is to now offer more services in-house.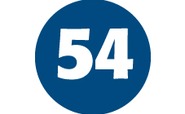 NSC Global
Revenue: £51.9m
Profit margin: 7.9%
This globe-trotting, London-based Cisco Gold partner now claims to have 2,000 staff in 25 regional offices across the world. Revenue for the 12 months to 31 October 2015 swelled 18 per cent on 2014's figures, which the company had to restate "to reflect corrections identified by the directors". Operating profit rose nearly tenfold to £4.1m, which NSC Global said was partly due to to a reduction in its administrative expenses.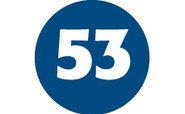 Timico
Revenue: £52.8m
Profit margin: 5.2%
Having made a double swoop of the telecom VAR activities of Coms and IT managed services provider Wirebird this May, Timico Technology Group has moved more squarely into our market, warranting its inclusion in Top VARs for the first time. The Nottinghamshire-based firm supplies managed IT, unified comms, managed network, hosting and mobile solutions to enterprises, SMBs and through the channel. Its operating profit more than doubled to £2.7m on revenues that rose 25.5 per cent in its year ending 31 December 2015.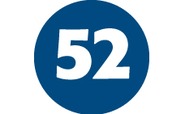 NTT Data
Revenue: £54.6m
Profit margin: -3.6%
As it is one of the largest deployers of SAP, Oracle and Salesforce globally, we have opted to include NTT Data in this research for the first time. The Japan-headquartered systems integrator's UK arm, whose headquarters are at the Royal Exchange in central London, saw revenues rise 13 per cent in the year to 31 March 2015. But efforts to invest in long-term growth hit gross margins and consequently a small operating profit of £37,000 in 2014 was reversed to a £2m loss this time around.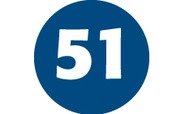 ProAV
Revenue: £55.2m
Profit margin: 2.0%
A specialist in audiovisual, videoconferencing and large format display systems, ProAV's last reported financial year went as it had forecast. Thanks to growth in the corporate sector, its operating profits for the 12 months to March 2015 rose from £987,000 to £1.1m and revenues beefed up eight per cent. A new network operations centre is helping to pull in new domestic and overseas customers, the Egham firm stated.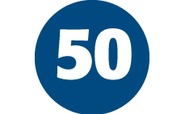 AVMI
Revenue: £55.2m
Profit margin: 4.0%
This audiovisual specialist has not filed any new numbers since Top VARs 2015. Having recently launched its first US office in New York, in August the Sunbury-on-Thames outfit announced it had secured the custom of a "major" Wall Street client. It now has 400 staff, including 230 engineers. For its financial year ending 30 June 2015, revenues slipped five per cent, with operating profit flat at £2.2m.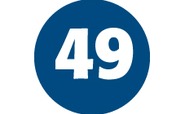 CAE
Revenue: £56.2m
Profit margin: 1.9%
Like many others in this report, this Watford-based reseller picked out its efforts to focus on value over volume as a key theme in its fiscal 2015 accounts. CAE describes itself as "fundamentally manufacturer agnostic" but counts Cisco, HP, Microsoft and Citrix among its key vendors. It also sells its own services under the Agility Services name. Its services focus was evident in its figures for the year ending 30 June 2015, as operating profit growth of 41 per cent to £1.1m outpaced a six per cent revenue rise.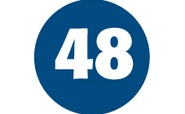 Altodigital
Revenue: £59m
Profit margin: 3.1%
We had to recycle numbers for this print and office equipment specialist because it hadn't posted any new accounts since last year's report. For its year to 31 March 2015, operating profit fell by £1m to £1.8m on revenues that rose 17 per cent. The Leighton Buzzard-based firm has 500 staff and claims to look after over 35,000 printing and copying devices and managed services.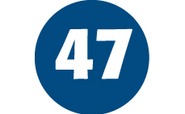 NG Bailey IT Service
Revenue: £59.7fm
Profit margin: 5.0%
This voice, data and cabling specialist said it delivered a "strong performance in a competitive market" in its fiscal 2016 ending 26 February, despite seeing a slight dip in its top and bottom lines, to £59.7m and £3m respectively. Bagging a £50m contract with Fujitsu to deliver global connectivity services for the MoD was among the annual highlights for the Cisco Gold partner, which is part of facilities and engineering heavyweight NG Bailey. It claims to have got off to a flyer in fiscal 2017, with first-half sales up eight per cent annually.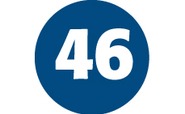 MCSA
Revenue: £60m
Profit margin: 3.2%
This Buckinghamshire-based hardware maintenance and managed services provider has yet to formally report its numbers for the year to 31 March 2016 but told us informally that turnover was down by £1m to £60m. Its two constituent firms, Maindec and CSA Waverley, formally merged their brands at the start of 2016 to create the MSCA Group. Counting HPE, Microsoft, Huawei, VMware, Oracle, Veeam, Fujitsu and Lenovo as its key vendors, MCSA operates 15 service stations across the UK mainland and has about 145 staff. Operating profits in its last filed accounts, for 2015, hit £1.98m, flat year on year.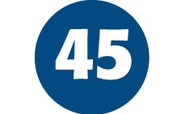 Centerprise
Revenue: £60.4m
Profit margin: 3.2%
Profits were up but sales were down for this Reading-based system builder and public sector specialist in a year in which it ploughed on with its 'volume to value programme'. While revenues for its year ending 31 August 2015 sagged five per cent, operating profit almost trebled to £1.95m. In April, Centerprise was one of 15 suppliers to win a place on the NHS Shared Business Services framework.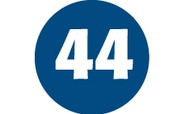 Vohkus
Revenue: £61.6m
Profit margin: 1.7%
Founded in 2001, this VAR's sales have nearly trebled since the financial meltdown of 2008/09. Revenues for the year to 31 May 2015 leapt 34 per cent, while operating profits widened from £180,000 to £1.1m. The Southampton-based outfit counts Cisco, HP, Microsoft, Dell and Nutanix among its key vendors and relies on the mid-sized corporate market as its main stomping ground.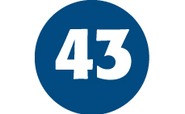 Annodata
Revenue: £65.2m
Profit margin: 9.5%
Having beefed up its management team last year, this Hertfordshire-based managed print, networking and office supplies specialist is gunning for £100m turnover by next year. Accounts for the 12 months to June 2015 show revenue climbing 22 per cent on the back of its acquisition of Keltec, an IT services specialist that bolstered its managed IT and cloud hosting clout. The 300-strong firm also packed another £1m onto its bottom line, with operating profit rising to £6.2m.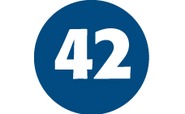 Storm Technologies
Revenue: £72.3m
Profit margin: 3.8%
This HP, Microsoft and VMware partner enjoyed a barnstorming 2015, with operating profit hiking from £1m to £2.8m on revenues that mushroomed 21 per cent for its fiscal year ending 31 December 2015. The first half of 2015 saw the Watford-based firm, which is one of the few in this report to bill itself repeatedly as a VAR or reseller in its company literature, launch a procurement portal, One Portal, which it said was a "key contributor to our good results"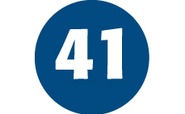 NTT Security
Revenue: £73m
Profit margin: -4.7%
The NTT Security brand was only born in August when Japanese parent NTT united NTT Com Security (formerly Integralis) with other IT security assets in the group. In its last UK accounts, which were for an elongated 15-month period ending 31 March 2015, revenues reached £92.1m, with operating losses hitting £4.3m. The figure above is an informal number which management gave us for 2016 (see our interview with NTT Security's Garry Sidaway on p21 for more).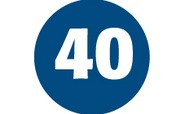 SoftwareONE
Revenue: £76.6m
Profit margin: 0.4%
This Switzerland-headquartered Microsoft, Adobe and VMware partner is increasingly focusing on cloud-based products, and recently made it onto a pan-European cloud framework for universities and research bodies, representing Microsoft Azure. UK revenues for calendar 2015 boomed 78 per cent while an operating loss of £550,000 for 2014 was reversed to a £333,000 profit.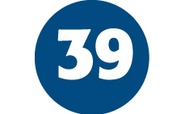 Stone
Revenue: £79.3m
Profit margin: 0.1%
This Staffordshire-based system builder grew revenues seven per cent in calendar 2015. The bottom line, however, was hit by "unforeseen disruption" caused by a group restructuring and unfavourable changes to Microsoft's Technology Access Programme, a subsidised PC scheme for schools. Operating profit consequently fell from £2.9m to £91,000 (see interview with CEO Simon Harbridge on p23 for more).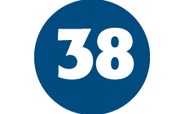 OCSL
Revenue: £79.8m
Profit margin: 5.1%
This West Sussex-based HP partner hasn't posted any fresh numbers since last year's report. Revenue for its fiscal year ending March 2015 leapt 26 per cent. Operating profit followed suit, packing on nearly £1m to reach £4.1m. Informally, OCSL told us revenues for fiscal 2016 were roughly flat - around £82m - adding that it is enjoying "significant growth" in its current fiscal year. Read our interview with chairman Martin Hess (p11) for more.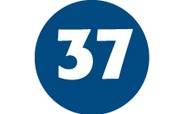 RM
Revenue: £80.2m
Profit margin: 6.9%
This publicly quoted outfit's core RM Education arm - the only bit of the business we felt was relevant to the IT channel - suffered a 28 per cent slump in sales for the year to 30 November 2015. Its adjusted operating margin, however, remained steady at 6.8 per cent as adjusted operating profit fell from £7.7m to £5.5m. Having pulled out of PC manufacturing a couple of years ago, RM recently announced it was making a return to the hardware arena by supplying third-party laptops, desktops, Chromebooks and iPads to its school customers, claiming its clients were demanding it offered a more comprehensive solution.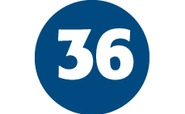 NCC Group
Revenue: £81m
Profit margin: N/A
This FTSE 250-listed outfit is one of the UK and Europe's largest cybersecurity consultancies following its acquisitions of UK-based Accumuli and Dutch counterpart Fox IT in 2015. Its total revenues rose 58 per cent to £209m in its year to 31 May 2016, with its security consulting activities generating £138.9m of that. Given that the UK arm of the business generated 58 per cent of total sales, we would estimate that the UK cybersecurity activities of NCC turned over an amount in the region of £81m last year.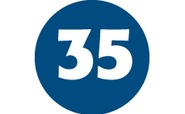 Scan Computers
Revenue: £86.8m
Profit margin: 1.2%
The top and bottom lines of this custom PC builder and e-tailer both bulged in its fiscal 2015. Revenues leapt 21 per cent and operating profit more than matched that, pogoing 24 per cent to £1.06m. The Bolton-based firm, which claims to ship more than 1,500 orders a day and now has over 200 staff, said in its 2015 accounts that it anticipated a 12 per cent increase in "general activity" for the forthcoming year.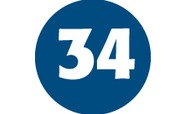 Jigsaw24
Revenue: £86.9m
Profit margin: 1.0%
Apple reseller Jigsaw24's ultimate parent, Insanely Great, said in its annual accounts that it enjoyed an "excellent" financial year, as revenue for the 12 months ending 31 May 2015 hit £86.9m, up from £75.8m in the previous 14-month period. Growth was driven largely by its June 2014 acquisition of rival Square, which bolstered its presence in London and contributed £16.3m to the top line. Operating profit stood at £891,000 but redundancy and other employment costs incurred in the integration of acquisitions pushed it to a net loss of £513,000.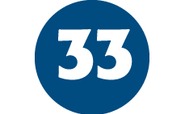 Ultima
Revenue: £88.1m
Profit margin: 2.3%
Having taken the helm of this Reading-based VAR in 2015, CEO Scott Dodds declared in May that he is transforming the business to be "100 per cent cloud based", with the aim of boosting turnover to £150m. Sales for its financial year ending 31 March 2015 hiked 19 per cent. Ultima cited customer retention as a strong point, with 35 of its top 50 customers having also been a top 50 customer the previous year. Despite bemoaning margin pressure this time around, operating profit stood frozen at £2m.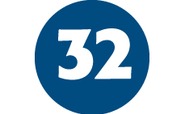 K3
Revenue: £89.2m
Profit margin: 5.9%
This retail software specialist said it enjoyed a margin boost in its last financial year due to it embracing its own intellectual property. The AIM-listed Microsoft and Sage partner now draws a quarter of its total licence sales from K3-branded products. For the 12 months ending 30 June 2016, operating profit grew nine per cent to £5.2m, outstripping revenue growth, which stood at seven per cent.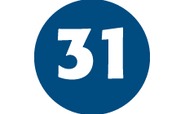 Buy IT Direct
Revenue: £104.1m
Profit margin: 1.7%
his e-tailer hadn't yet reported its 2016 numbers as we went to press, so we recycled those in last year's report. The Huddersfield-based firm sells computer equipment and white goods to consumers and businesses via multiple websites, taking orders online, over the phone and face to face in two showrooms. Despite revenue for the year to 31 March 2015 rising just three per cent, operating profit vaulted fivefold to £1.7m.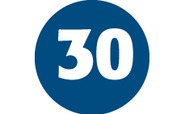 Avanade
Revenue: £105.1m
Profit margin: 11.1%
It may be a new entrant, but this joint venture between Microsoft and Accenture was formed in 2000. Avanade bills itself as a global business technology, cloud and managed services provider, and specialises in Microsoft enterprise technology. For its fiscal year ending 31 August 2015, the UK arm hit operating profits of £11.8m on revenues that rose three per cent to £105.9m. Last summer it acquired UK advisory outfit Cloud Talent.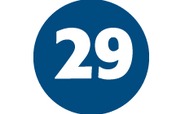 Chess
Revenue: £109m
Profit margin: 8.0%
Having made over 100 acquisitions in its 23-year history, this comms provider has stepped up its M&A drive in recent months, snapping up IT reseller Lanway and the bulk of managed services provider Pinnacle this year. Given its enlarged scale, we have ranked Chess based on a 2017 run-rate revenue figure of £109m provided to us by the firm, which now employs 550 staff. For the year to 30 April 2016, Chess saw operating profits nearly double to £7m on revenues of £88m, up from £73.3m a year earlier, according to unaudited figures it shared with us.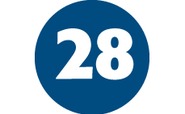 Redcentric
Revenue: £109.5m
Profit margin: 7.7%
In November, this AIM-listed managed services specialist warned that it may need to restate audited accounts for the previous years after discovering "misstated accounting balances" in its 1H 2017 results. The announcement knocked two thirds off the Harrogate-based outfit's share price. Its last annual accounts showed revenue for the year to 31 March 2016 leaping 16 per cent, thanks in part to two acquisitions, of Calyx and City Lifeline. Recurring revenue generated 82 per cent of the total, while operating profit was down three per cent to £8.4m.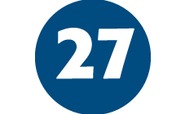 Bell Integration
Revenue: £111m
Profit margin: 1.1%
Founded in 1996, this IBM, NetApp and Dell partner has over 200 permanent employees and offices in London, Portsmouth, Singapore, New York and New Zealand. For the 18 months ending 31 March 2016, operating profits hit £1.79m on revenues of £166.5m, according to unaudited figures the company shared with us. That compares with an operating loss of £336,000 on revenues of £71.5m for the last set of accounts it filed, for the year to 30 September 2014. The revenue number quoted at the top of this profile is a pro-rata figure.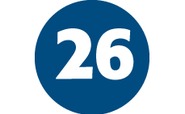 Apogee
Revenue: £112m
Profit margin: 11.0%
Having made its largest-ever purchase in August 2015 in the shape of Balreed, a spate of purchases in the UK and abroad have followed in 2016 for this print reseller. At Apogee Group Ltd, UK revenues rose 26 per cent to £84.9m in the 12 months to December 2015, while operating profit from continuing and discontinued operations hit £9.3m. Those numbers only included three months' contribution from Balreed, however, and we've used the firm's stated UK 2015 pro-forma revenue figure of £112m to convey a true reflection of its enlarged scale.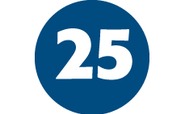 Phoenix Software
Revenue: £114.6m
Profit margin: 3.9%
This software licensing specialist grew revenues by a quarter in its financial year to 31 October 2015. Expansion in the software asset management market, in conjunction with vendors such as Oracle, SAP and IBM, remains a high priority for the York-based outfit. It also acts as a reseller and consultancy, last year winning some large public sector deals. Operating profit grew from £4.3m to £4.5m.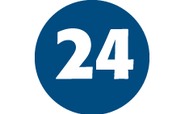 BT Business Direct
Revenue: £120.9m
Profit margin: 2.9%
This arm of BT bills itself as a one-stop shop for business computing, networking and ICT support needs, offering 20,000 hardware and software products on its website. The Bolton-based outfit witnessed a 21 per cent jump in revenues for its year ending 31 March 2016, which it put down to increased sales activities with existing customers. Operating profit fell by £800,000
to £3.5m.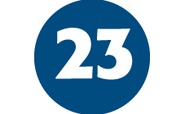 CCS Media
Revenue: £123.8m
Profit margin: 2.1%
This bullish Chesterfield-based
VAR claims it is on course to hit £150m revenues this year after opening another two offices in Northampton and Glasgow. For calendar 2015, revenues swelled by 12 per cent. The bottom line improved too, with operating profit virtually doubling to £2.7m.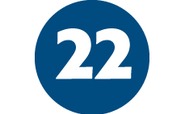 SBL
Revenue: £134.7m
Profit margin: 1.8%
This York-based VAR hasn't reported any new numbers since last year's supplement. Its most recent accounts, for the year ending 31 August 2015, show revenue rising for a fifth consecutive year and operating profit falling slightly, from £2.6m to £2.4m. In May, SBL was one of 12 firms to be handed a place on a new ICT framework for OREC, a research body for renewable energy.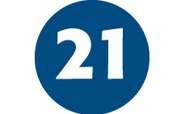 WWT
Revenue: £139m
Profit margin: N/A
This US-headquartered systems integrator turned over $7.4bn last year, with around $1bn coming from international business. It launched a UK operation in 2012 and we estimate it is now selling $175m (£139m) of hardware, software and services in the UK annually. See our Q&A with European director Ben Boswell (p6) for more.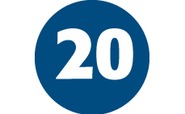 Maintel
Revenue: £140m
Profit margin: 3.7%
Maintel has jumped 26 places up the list this year, courtesy of its reverse acquisition of fellow comms provider Azzurri. Maintel turned over £50.6m in calendar 2015, up 21 per cent, as it digested two previous acquisitions, Datapoint and Proximity Communications. With revenues
of £101.3m for its fiscal year ending 30 June 2015, Azzurri
was twice its size. After the deal was announced in May, Maintel CEO Eddie Buxton said the enlarged firm would boast combined revenues of about £140m once the dust settles on the integration, adding that he is targeting £4.6m in cost synergies through the deal by 2017. The duo posted combined operating profits of £5.6m last year.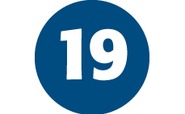 Alternative Networks
Revenue: £146.8m
Profit margin: 10.3%
This AIM-listed comms and IT managed services specialist was poised to report its 2016 numbers as Top VARs went to press. This means we have to fall back on numbers for the full year ending 30 September 2015, which saw reported revenue rise nine per cent and operating profit clamber 31 per cent to £15.1m. During the year, it completed the integration of two acquisitions it made the previous year - Intercept IT and ControlCircle - and relocated all teams together into a new facility. 2016 doesn't seem to have gone as well, with the firm recently warning that 2016 profits will miss expectations after the Brexit vote caused some project delays in the Advanced Solutions area of its business. As this research was going to press, Alternative Networks was the subject of a £165m bid by Daisy (number six in Top VARs 2016).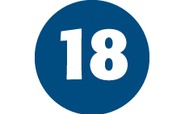 Danwood
Revenue: £149.3m
Profit margin: N/A
The UK's largest print dealer got a little smaller in its last financial year. Accounts for Danwood's fiscal year to 31 March 2016 hadn't been filed as we went to press, but the Lincoln-based firm confirmed to us informally that revenues for the period were 23 per cent behind its last annual total, for the year to September 2014 (it recently changed its financial year). It put the fall down to a failure to retain smaller clients, an issue it said it is now addressing. The private equity-backed Canon, HP, Kyocera, Samsung, Sharp and Xerox partner claims to resolve 25,000 calls a day and has about 1,100 staff.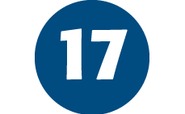 Logicalis
Revenue: £169.8m
Profit margin: 2.5%
This international integrator was poised to file its 2016 accounts as we went to print, meaning we had to fall back on numbers for the year to 28 February 2015, when sales fell 17 per cent and operating profit grew from £3.7m to £4.2m. Logicalis' UK business went through the mill after it lost a big Welsh Assembly deal, but new boss Bob Swallow claimed upon his appointment this April that a "can-do" culture was returning to the Cisco, HP and IBM partner, adding that recent analytics acquisition Trovus figures prominently in his growth plans.
SHI International
Revenue: £175.5m
Profit margin: N/A
Estimating the size of US-based Microsoft partner SHI's UK business remains in the realm of educated guesswork. For calendar 2015, the New Jersey-headquartered reseller saw total turnover rise 14 per cent to $6.8bn following what it described as a "banner year all around". Its UK business, which we estimated last year turned over £150m, grew "double digits". With 3,000 employees worldwide, SHI claims to be Microsoft's largest North American and global channel partner, and the largest minority-and woman-owned business enterprise in the US.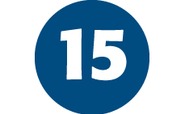 eBuyer
Revenue: £188.7m
Profit margin: 0.6%
This e-tailer makes its debut in Top VARs this year courtesy of its continued push into the business market. In February, it began offering leasing to its SMB customers and sells a range of server, storage, networking, workstations and thin clients on its website. Sales were flat in its fiscal year ending 31 December 2015 but operating profits fell from £1.8m to £1.1m as eBuyer bemoaned continued price pressure. Founded in 1999, it now has 250 staff.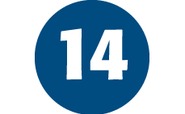 Bytes
Revenue: £193.3m
Profit margin: 4.0%
Growth in cloud, particularly around Microsoft Azure, was flagged up as a notable achievement in the last annual accounts of Bytes Software Services, the main arm of this Leatherhead-based reseller. The firm, which in September took on industry veteran Mike Chambers to head up a new Watford office, saw revenues rise 17 per cent to £173.9m in its fiscal year ending 29 February 2016, with public sector sales up 26 per cent. Cybersecurity arm Bytes Security Partnership, which the group acquired in 2011, chipped in with a further £19.4m of sales. Together, the two entities reported operating profits of £7.7m, up from £6.9m a year earlier.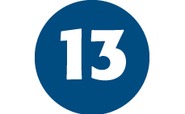 Misco
Revenue: £219.4m
Profit margin: -3.9%
Sales, profits and headcount all continued to head in the wrong direction for the UK's largest specialist tech e-tailer in its fiscal year ending 2 January 2016. Turnover plunged by 23 per cent, which it attributed to the "highly competitive" market, while operating losses widened from £5.6m to £8.5m year on year due to the lower sales and decreased product margins. Average employee numbers also fell from 466 to 416 as the final stages of moving back-office functions to a European shared services centre in Hungary were concluded. Since year end, Misco has launched a new sales office in Watford and has sold its German business, a move it said would enable it to increase the focus on its UK turnaround.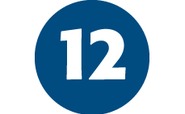 Dimension Data
Revenue: £256.5m
Profit margin: 3.6%
Although Dimension Data generated strong growth in the UK in its fiscal 2015, upon taking the reins in June, its new UK boss, Barney Taylor, said the Cisco Gold partner "must demonstrate services-led business value to our clients and partners in a way that we have not done before in the UK and Ireland". The Johannesburg-based firm, which is part of Japanese telco NTT, also named COO Jason Goodall as its new group CEO in June after long-standing predecessor Brett Dawson stepped aside. Its main UK trading business, Dimension Data Network Services, saw revenue rise 33 per cent in the 12 months to 30 September 2015, with operating profit up 30 per cent to £9.32m.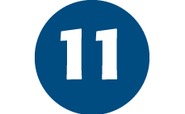 BT IT Services
Revenue: £300.6m
Profit margin: 4.2%
This arm of BT is effectively a mash-up of reseller juggernaut BT Engage IT and Cisco Gold partner BT iNet. Revenues for the year to 31 March 2015 hit £300.6m, up from £167m a year previously (due to the addition of iNet). Headcount also rose from 768 to 1,125 during the year, while an operating loss of £24.8m in 2014 was reversed to a £12.5m profit this time around. During the year, BT IT Services said it continued a drive to focus sales efforts on higher-margin services contracts, and its hosting business.