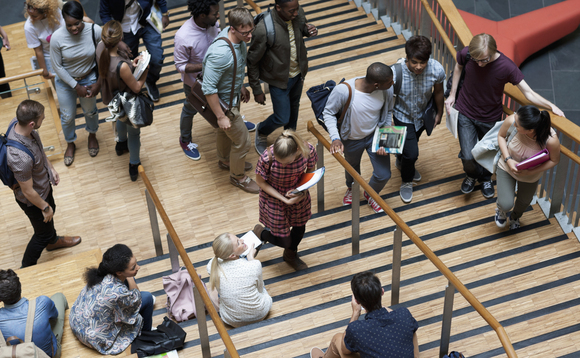 To help you maintain business continuity and prevent downtime, Eaton offers a comprehensive portfolio of backup power and distribution equipment, protecting you from a host of threats, including power outages, surges and lightning strikes. With a suite of power management products to enable you to monitor and control your power infrastructure, Eaton can support in a range of applications from education to retail and healthcare.
With a connected solution, you can monitor a single UPS, integrate with leading virtualization platforms or monitor an entire data centre with innovative power management software solutions. From monitoring event history and notifying you of alerts to delivering real-time status and automating issue resolution, Eaton software provides the tools needed to keep your mission critical applications running longer in a range of applications from small data-closet up to large commercial data centres and the Public Sector offering is no exception.
As an IT professional in higher education, faculty and students rely on your network and technology to create an "anytime, anywhere" digitally-enabled learning environment. By divesting your old technology and reinvesting in standardized and cloud-based services and architectures you can leverage cutting-edge technology to strategically differentiate your institution to attract and retain students and faculty. Eaton can help you build a smart power infrastructure that alleviates key IT roadblocks freeing up the resources needed to execute these game-changing initiatives.
Investing in a power management solution will save you time, money and reduce your risk of downtime, allowing you to create a highly available network that enriches the educational process and empowers students, faculty, and staff through instant and continuous access to technology.
If given the time, you could focus on things like enhancing learning processes by integrating formal and informal learning, ensuring a digital learning pathway, creating scalable, learner-centric technology architecture, automation and single sign-on and bolstering wireless capabilities.
However, some of the challenges you may face preventing you from advancing these technologies include budget constraints, lack of time, platform cross-compatibility in mixed-use environments, downtime and slow adoption by faculty.
By introducing a backup power solution, you could save time by remotely and automatically remediating power issues, save money by avoiding costly downtime and data loss and reduce risk by implementing a disaster avoidance plan.
To organise, protect and manage is essential within an education setting. From keeping the servers, switches and storage safe and secure through an RA Series IT Rack or a basic rack PDU to protecting and delivering clean and reliable power with Rackmount UPS, extended battery modules, maintenance bypass module and UPS services, there's a comprehensive portfolio of solutions to explore.
If managing the power protection solution is a concern, the Eaton portfolio enables you to monitor, control and automate your power infrastructure with the Eaton Intelligent Power Manager (IPM), IPM editions, intelligent rack PDUs and Environmental Monitoring Probe.
Security and safety have become a critical aspect within the education setting, ensuring students and teaching personnel are safe and protected at all times. With the requirement of safeguard cameras, video surveillance monitors/equipment, lighting in camera protected areas, badge-entry and electronic locking door systems, a power outage could hinder life and property, therefore it is vitally important to incorporate a back-up power solution within the environment. Not forgetting the need to remain compliant with Emergency Lighting, with a power solution, you can maintain the lighting even when the power is off.
The need to empower continuous learning with varying generations of networks and risk of downtime hindering learning performance is a critical concern for education. To improve the network uptime, protect power over ethernet (PoE) devices, automate remote management and reduce clutter, the Eaton portfolio of IT racks, cable management, 5PX and 9PX UPS and Intelligent Rack PDU (ePDUG3) is available to protect what matters the most.
If unforeseen IT or power challenges when teaching digitally is a concern, Eaton can assist to avoid unplanned disruptions to your computer labs, digitised testing, in-class technology and online courses with an Ellipse ECO/ Ellipse PRO UPS. The opportunity to improve network uptime, protect power over ethernet (PoE) devices, automate remote management and reduce clutter can be achieved with a RA Series IT Rack, Cable management, 9PX UPS, Environmental Monitoring Probe, Intelligent rack PDU, Visual Power Manager (VPM) software; Integration where it matters.
The goal to be in a digitally-enabled learning environment, accessible anytime, anywhere is a priority in recent years. Whether that's the security or continuous learning, Eaton is able to help. Eaton, your trusted advisor.
This post was funded by Eaton