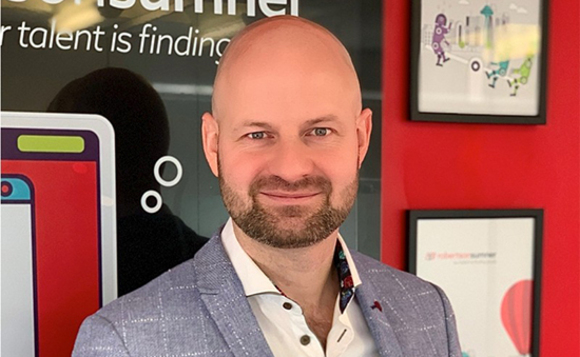 The job market now is highly candidate-driven and is likely to remain so in 2020. Recruitment guru Marc Sumner picks out five key trends that hiring bosses should be aware of in the coming year
This article featured in the Staff and Salaries 2020 Report, which can be viewed here exclusively by CRN Essential subscribers. See here for key takeaways of the report.
■ Attracting new talent through social hiring
This year sees 'Gen Z' (people born between 1996 and 2000) joining the workforce. They have been brought up with the use of the internet and social media throughout their lives. You ought to bear this in mind when attracting these people to your business.
The Gen Z demographic are fully clued up on social media, spending an average of 2.5 hours on social media platforms every day.
It isn't just about posting your jobs online. You should be looking at using these platforms to promote your culture and values and actively engage with potential candidates. The use of video continues to increase and can be used to captivate talent. Have you thought about using video testimonials to inspire candidates to join you?
■ More focus on the 'candidate experience' and 'engagement' during the hiring process.
With the talent shortage continuing in 2020, it is important that companies look at their hiring processes and aim to keep candidates engaged at all times.
You may need to use multiple platforms just to keep candidates engaged throughout the recruitment process, but by doing so you're on to a winner as candidates who are satisfied with their candidate experience are 38 per cent more likely to accept a job offer. Just as importantly, people who are satisfied with their experience of working with you as a candidate are twice as likely to recommend your organisation to other colleagues and friends.
In other words, it is important to create a hiring process that convinces candidates to become employees. Not every candidate will join your organisation. But they will all have an opinion about whether your organisation is worth joining.
■ Diversity hiring
Our diversity-based white paper found in 2019 that there is a long way to go to ensure diversity in the UK channel. Recent studies have shown that companies with greater racial and gender diversity were 35 per cent more likely to have financial returns higher than their industry average.
So seriously looking at your diversity is going to be a massive trend in 2020. Not only does it help increase the perception of your business in the market, it also aids a flow of creative ideas.
■ Remote working/flexibility
The ability to work remotely is becoming the norm. Already nearly 75 per cent of workers around the world work remotely once a week. This number is likely to climb higher in the coming years. Do you offer the flexibility that people are looking for? Is this something you could implement easily?
■ Retention-based hiring
Having a high staff turnover is costly. That's why hiring employees for the long run instead of just filling empty seats as soon as possible should be a priority in 2020. Hire not just to fill the position you need today, but be proactive and hire the leader you will need to get the job done tomorrow. For example, do you currently create a growth and development plan for every job you hire for? You should be. This will not only encourage prospective candidates to join your business, it will also allow them to know what their potential career path through your company might look like.
I don't expect hiring to get any easier in 2020. That's why it is essential to stay on top of the recruiting trends and latest industry developments to be able to improve how your company attracts and hires talent. Hopefully this gives you some ideas about how you can make your own recruitment processes better in 2020.
Marc Sumner is founder and CEO of recruitment firm Robertson Sumner