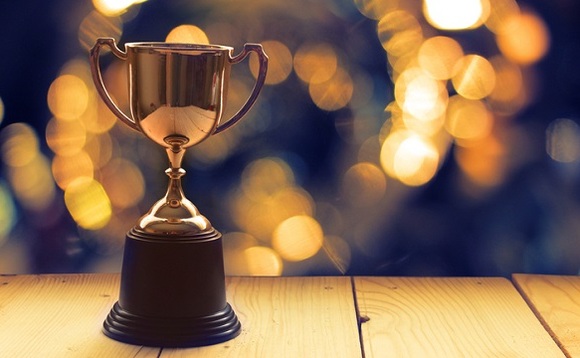 The above were some of the points made by last year's SMA winners. With just TWO WEEKS to go until the entry deadline closes on Friday 1 April, CRN caught up with our 2021 victors, to find out why entering these awards are important and what winning has meant to them
Creating and submitting entries for industry awards may not be everyone's favourite job, but the hard work really does pay off when you are in with a chance of winning a trophy.
All those hours of crafting, collaborating and creating definitely pay off when you are holding that award in your hands. And with 23 categories to choose from this year, there really is something for everyone, including our 'Over and Above' awards for those individuals and teams that really go out their way to guarantee success.
Well, we would say that, wouldn't we? After all, we run the awards and we want them to be a success. But don't just listen to us, see what last year's winners have to say about the impact winning has had on them.
CRN asked a few of our 2021 trophy holders what winning the award has meant to them and why entering awards like these are so important, particularly as we are emerging from the grip of a global pandemic, need something positive to focus on during this equally challenging year.
Fiona McKenzie, chief operating officer at Revere, which won Best Channel Marketing Agency last year and in 2020, said winning had been a real boost when talking to new and existing clients.
"This awards have great exposure and recognition across our client base and target audience," she said. "We were proactively congratulated by multiple clients and it was mentioned regularly during new business discussions, so the reach and impact are significant in terms of raising our brand awareness."
McKenzie added that it also helps with recruitment.
"Attracting talent is a key focus for Revere as we continue to grow and there is no doubt that award wins help attract the best talent," she explained. "Candidates want to see innovative and creative thinking, and the kudos from this award helps us show we're a leader in our field."
Vendor Nutanix scooped the Best Online/Hybrid Partner Event in 2021, and its head of UKI channel marketing, Rowena Case said winning is a real boost for team morale.
"Entering an award is important because it shows the amount of effort teams have put into pulling a campaign together," she explained. "All the way through the various steps - from conception, delivery, measurement to the creation of an award submission itself. Especially with channel when there are a lot of internal and external stakeholders to consider.
"Whether you've won or not, an award submission gives any team a sense of what they have actually achieved together and it's a marvellous way to build camaraderie, to take a step back and be proud of what you've accomplished."
Case added that the award really helped during the difficult days of the pandemic.
"Despite the gloom and restrictions around us, it was nice to see that we could continue to adjust, pivot and work together to create an award winning program that still continues to bring people together, share experiences and grow business opportunities without being too cumbersome," she said.
Stone Group bagged two awards last year, demonstrating a real skill for showcasing the company at its very best.
Dionne Barlow, director of marketing, ecommerce and partner management at Stone Group said they were thrilled to win Best Company to Work For (Reseller) and Best Marketing Campaign in 2021.
"During the pandemic, we relied on technology to bring us together at a time when we were all working from home, and for us, winning these awards was the most incredible way to bring us together to celebrate and demonstrate to our employees that all of their hard work was being rewarded."
Also in the reseller category, Ebuyer scooped the coveted Best Sales Team gong last year.
Courtney Williamson, Ebuyer marketing manager said winning meant much deserved recognition for hard work, but that entering awards is an important way to stay visible.
"Awards are an excellent way to promote your team and brand," she said. "Ebuyer has taken the positive step of entering awards, as we think that our suppliers and partners will appreciate the work involved in developing our partnerships and promoting our business.
"But it's also great for staff to receive public and industry recognition for all their hard work. Work which, while appreciated behind the scenes here, deserves to be more widely acknowledged - especially while we've all been trying to cope with the pandemic."
Speaking from a distributor point of view, Alex Tatham, managing director of Westcoast said the awards gives a company a chance to reflect.
"The SMAs are a tangible way of recognising the marketing teams and their campaigns that we spend so much time creating as well as much of the unheralded work we do internally to support our employees," he said. "Winning is wonderful - but entering creates challenges in itself and highlights strengths and occasionally weaknesses in our own company which we can focus our management attention on. Celebrating excellence and comparing your business with those that did win can only help to drive your business forward."
So there you have it. Winning an SMA really does make a positive difference to a business, and most importantly will give hard working employees some much deserved recognition for their hard work.
Even better, after two years of being virtual, the awards are back in person this year and are a great way to celebrate.
All the details needed for entering the awards can be found here along with categories and criteria. You can also watch this short video from our judges to see exactly what they are looking for in a winning entry.
So what are you waiting for? Go on, give it a go. It could be you raising a trophy this year. The deadline is Friday 1 April and there will be no extensions.