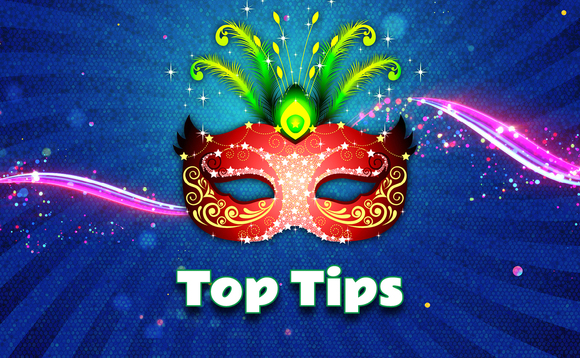 Some handy tips for entering the Channel Awards. If you read nothing else - please do read this!
Top Tips for entering the CRN Channel Awards 2022:
Please read the criteria fully before starting your entry. We cannot stress this enough. The criteria are tweaked every year to stay relevant, and tell you everything you need to know about what to include in your entry. It also tells you what information to include based on how the judges score.
Remember these awards cover the UK market ONLY. Please only take about the UK market and the UK channel.
Be honest with your entry. If the Pandemic has had an impact on any campaigns/programmes etc, please do tell us, then explain how your teams have come together to power through any challenges. It has been a tough time for us all and should be recognised/acknowledged in entries.
We actively encourage PDF entries, or videos, but text entries are still acceptable - however please don't just cut and paste a massive block of text on the site - some spacing is important. Please try and make it easy to read visually for the judges before submitting.
When creating an entry - don't ramble and include loads of marketing/corporate speak, and don't cut and paste from a corporate website - keep it simple and informative, get to the point, and try to make it fun and full of your company personality. Use pictures/graphics in your entry. The judges are looking at hundreds of entries, will yours really stand out?
Videos - we love to receive video entries - but please do make sure your video is no longer than FIVE MINUTES. If they are any longer, it is at the judges' discretion if they watch them beyond that time, and it could lose you valuable points.
Make sure your company actually fits the description of the award category - if the entry is for SMB Reseller of the Year for example - make sure your company does fit the bill and that your business matches the stipulations in the criteria.
If you are entering multiple award categories - don't just include the same entry - make sure it is tailored to that category. The judges will notice duplication of entry and it could cost you a place on the shortlist. If you don't have time to put in a proper and completely different entry for each category - it is often better not to. Also remember it is one entry PER category.
Always include facts and figures - if you are making a claim about being the best at something - back that claim up with something tangible. Demonstrate your growth/achievements. Anyone can claim they are the best - proving it is the difficult part.
Resellers - explain what value you are providing to your end user customers - why are they using your company, what do you offer them that nobody else can? What value do you offer your vendor partners? Why do they continue to work with you? Explaining both ends of the spectrum will make the entry more rounded.
Distributors - explain what value you are providing to your resellers - why are they using your services, what do you offer that makes you stand out from the crowd? Also what value do you bring to your vendor partners? Why do they continue to work with you?
Vendors - explain what support you are offering your UK resellers and distributors. Why do they continue to work with you? How are you demonstrating that the channel is your preferred route to market? What value do you provide to your channel partners? Please make your entry UK relevant.
Testimonials - these are MANDATORY - resellers, these could be from your customers, distributors, from your resellers or vendors, and vendors, from your distributors or resellers (not end users). Again, make sure the testimonials are interesting to read and are not full of corporate/marketing speak and keep them short and to the point. No testimonials will result in lost points and could cost you a place on the shortlist or even a trophy.
Attachments - the judges are not huge fans of multiple attachments as they have hundreds of entries to read and just do not have the time to open mounds of attachments. Please avoid attachments and include everything in your original entry if you possibly can.
Make it personal. Tell us about the people behind your success and feel free to include some humour so we really can see the culture and ethos of your business and what makes it tick. If you enjoy creating the entry, we will enjoy reading/watching it.