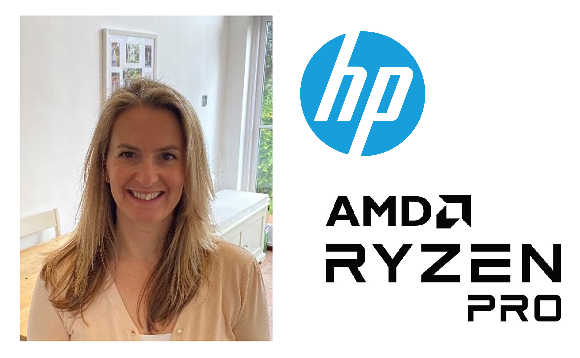 In a Q&A with CRN ahead of the Women in Channel Awards on 14 October, strategic partner sales manager at HP Natalie Pilgrim speaks to CRN about her biggest learning points since the pandemic began and why HP is sponsoring the Graduate Apprentice of the Year award category this year.
Why are you sponsoring the Graduate Apprentice of the Year award, and why is it important to you?
Sponsoring the Graduate Apprentice of the Year award is exciting for us, as it's all about the talent of the future! At HP, we work closely with education establishments to show the up-and-coming talent what a fantastic industry this is to work in, and to help younger women to understand that the skills they possess could lead to a successful and enjoyable career in technology. We strive to be a school of talent and to attract and nurture a diverse pool of employees into the industry.
What has been the biggest lesson you've learned from a D&I perspective over the last 18 months?
The coronavirus pandemic has been challenging for businesses and their employees; however, the subsequent rise of remote and hybrid working has seen benefits across the corporate landscape.
To some extent, COVID-19 has levelled the playing field - with most people working remotely, home responsibilities tend to be more evenly divided and itis no longer just women taking parental leave. Women - and men - take leave for a variety of reasons, including responsibilities of care. Therefore, ensuring these individuals feel comfortable with returning to the workplace is key to enabling better long-term staff retention - a win-win for both employees and companies.
In terms of how the pandemic has impacted the way we look at talent management, the hybrid working world means access to talent has become easier, with location becoming less of a deciding factor. Through virtual interviews being conducted, it has facilitated us in striving for the most diverse talent pool possible.
Why is supporting women in the channel more important now than ever?
It is great to see many companies proactively building a strategy to support their female employees, empowering career progression while also attracting and retaining new talent.
It is not a "tick box" exercise to have a diverse team, board, or representation, but a commercial imperative to be a successful business. This is important internally and to our customers and channel partners.
In our industry, rapid innovation is key to success. Building teams of diverse individuals contributing their unique skills and perspectives will foster a culture of innovation, enabling businesses to stay relevant and develop the best products, services, and solutions to meet customer needs. A business cannot be pioneering without a diverse talent pool - in terms of gender and ethnicity - therefore, it is imperative that employers prioritise developing a thriving, balanced workforce through implementing diversity, equity, and inclusion (DEI) strategies and goals.
Natalie Pilgrim is strategic partner sales manager at HP Inc.