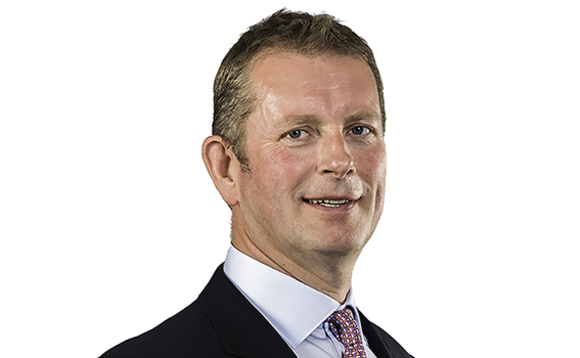 Softcat today reported its financial results for the six months ending 31 January. Gross invoiced income grew by 19.7 per cent to £870.8m, while operating income ballooned by 41 per cent to £57.1m
CRN spoke to Softcat CEO Graeme Watt and CFO Graham Charlton about their key takeaways from the results, and why they're cautiously optimistic about the next six months ahead.
What are your key highlights from the results?
Graeme Watt: We have gained share in a resilient market and the market has held up well. We have gained share and that's one of our key strategies, to go deeper with existing customers and gain new customers and we've done both of those things.
Our culture in the company, the way we've worked together and supported each other both inside the company and our customers and our partners has been outstanding. We've got a unique winning culture.
Softcat grew its customer base over the last six months. How pleased are you with that result?
Watt: We are pleased. Over the last two or three years the pace of that increase in new customer growth has been moderating a little bit. But I think to grow to 9,600 as a customer base and grow by 1.5 per cent in a period of pandemic is incredible. Because it is tough; it is not easy to get new customers engaged. It is difficult to find the right person to talk to in a customer first of all and, secondly, customers are sticking with the relationships they've got with their resellers where they can and they don't see the pandemic as a time to change those necessarily.
The fact that we've been able to grow the customer base under these conditions has been very pleasing.
You previously said in January that your next six months would be difficult to predict. Has Boris Johnson's route out of lockdown with the Covid vaccine given any more clarity for the future?
Graham Charlton: Not yet is probably the answer to that. We are naturally a little bit cautious because what we don't have in Softcat is a lot of contracted and booked-ahead-of-time income.
While we've had a terrific performance overall we've got some polarisation and a mixed bag within that. So there are definitely still some customers facing challenges and we know we're going to have some additional cost coming back into the business in the second half as well. So we're very optimistic but we're just having a little bit of caution around that outlook while the economies will largely remain shut down during that period.
You previously reported that demand from corporate customers was impacted during the last four months of your last fiscal year. How quickly will we see that demand return?
Watt: Corporate has come back in the mid-market segment, so we reported good growth there and we had a handful of large deals we did during the first half that sat in that mid-market segment as well. We think that segment has for a few quarters now been slowly building back up and growing year on year which is great.
On the enterprise side, our larger enterprise segment are being a little bit cautious. Particularly those in challenged verticals. While you say there's a clearer roadmap to come out of lockdown there's some questions to be answered about the timing and the vigour we come out of the pandemic and particularly for those challenged industries. So we've seen quite a few enterprise customers remain cautious. But they've got two really big spends coming in their company, two of the largest spends will be around their IT and the other around their people.
So they're tending to sit back and still be cautious, but they'll start to spend when they're ready but that will be over a period of time and will be industry and company specific. There will be a roll out of incremental customer spend in the future but over a prolonged period I would suggest."
It has been a year since the UK entered its first lockdown. How do you reflect on the last year as a whole and the initial challenges Softcat faced as a business?
Watt: At exactly this time last year when we had our half year results we were thrown into a head spin around what this meant for us.
If you asked me personally whether I thought this would go on for a year, I didn't have a clue but I didn't imagine a year. And we've still got quite a bit of runway to get through yet, I think that's fairly obvious to everybody.
I remember being particularly concerned about the basics when the first lockdown was announced at that time. Sending everybody home, do we actually have enough devices so they can operate effectively? At the start it was that basic. But we got through that and as you can see from these results which compare to a period that was pre-pandemic, we've managed that all very well.
The team has done an incredible job. The culture of this company is so strong and so important to us and to our client base as well. We've really been able to lean on that during the pandemic and that has been a crucial part of getting us through and achieving an incredible performance at the same time."
Softcat was recently awarded a five-star rating by the Support the Goals initiative. How important is this as a milestone in your sustainability efforts?
Charlton: We've done a lot of work in that area. We've sent our letter to the Science Based Targets initiative who are working to develop a plan we can then publish and that Softcat will then follow. So hopefully we can make our contribution to maintaining the maximum 1.5 per cent degree rise under the Paris agreement.
And we're working very closely with our supply chain and we have a proposition for our customers as well around circular economy and lifecycle management. We're trying to get our own house very much in order, so we've put a lot of effort into it. We have a couple of people internally dedicated to this initiative. It has full board sponsorship and I am responsible to the board for our own progress on that.
We will talk in our annual report later this year in much more detail about our plans. And we're aiming to publish our own action plan externally once we've had it signed off with Science Based Targets initiative.