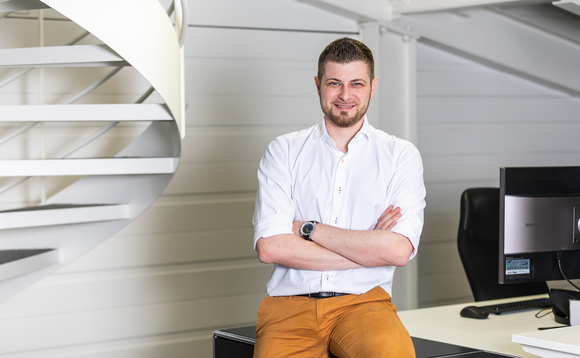 'Too many companies are hopping on this green train by announcing something for nine - or even 29 - years' time, and then keeping on doing whatever they're doing,' Prime Computer CEO Sacha Ghiglione tells CRN
The CEO of a Swiss PC vendor that claims it has already achieved carbon neutrality has criticised larger tech companies for "greenwashing" and putting ambitious long-term targets above action.
Founded in 2013, Prime Computer makes fanless mini-PCs and servers for businesses which it pitches primarily on a sustainability platform.
The St Gallen-based firm - which recently expanded into the UK channel - today claimed it has reached "carbon neutrality" across all its products and corporate activities.
As of 1 January 2021, Prime claims all its greenhouse gas emissions - including those generated during the production, distribution, first five years of operation and disposal of its products - will be offset as Co2 equivalents.
'Climate neutral'
Talking to CRN, CEO Sacha Ghiglione said Prime had deliberately avoided setting a 'net zero' target for a date in the distant future, and accused some larger tech firms of "greenwashing".
"Too many companies are hopping on this green train by announcing something for nine - or even 29 - years' time, and then keeping on doing whatever they're doing. Come on, it's not fast enough," Ghiglione said.
"We made a conscious decision not to use the term 'net zero', but to use 'climate neutral'. Net zero defines the condition in which all greenhouse gas emissions are reduced to a minimum, and the remaining emissions are extracted from the atmosphere, either biologically or technically. We are working towards that. But we're not there and we want to be transparent."
Prime's basic mini-PC uses about 454 Kgs of Co2 during its five-year lifetime (including production, distribution, use and disposal), he claimed, but the goal is to halve that again by 2030.
With Prime's products using components from multiple manufacturers in multiple countries, calculating the emissions from production "was by no means trivial", Prime said. It is offsetting these emissions by supporting "selected projects of certified partners" in areas such as reforestation.
Only 17 per cent of the 53.6 million tonnes of e-waste generated in 2019 was recycled, according to the UN, which Ghiglione blamed partly on products not being designed for long-term use.
Prime is reducing its emissions through an 'avoid-reduce-compensate' strategy, Ghiglione explained. This includes using recycled aluminium in its casing and shrink foam made from sugar cane in its packaging, as well as endeavouring to elongate the lifecycle of its products.
Having expanded its presence from two to 19 countries last year, Prime is on course to grow revenue 400 per cent this year from a seven-figure base, he said. It targets customers in the medical, food and beverage, and general office space.
Having joined as CEO in 2018, Ghiglione moved Prime's focus beyond just providing a lower cost of ownership, with sustainability "now at the heart of everything we do", he explained.
The climate footprint of customers which consume Prime's technology under its new as-a-service leasing model - as well as those using electricity from fully sustainable sources to operate IT infrastructure, will actually become "positive", he claimed.
Prime this month joined the Exponential Roadmap Initiative, a coalition of organisations working towards halving global greenhouse emissions by 2030, he added.
"Now I'm a father, I'm really focused on this deeply sustainable aspect of life. I want to motivate everyone around me to act and behave in a more sustainable manner," Ghiglione said.