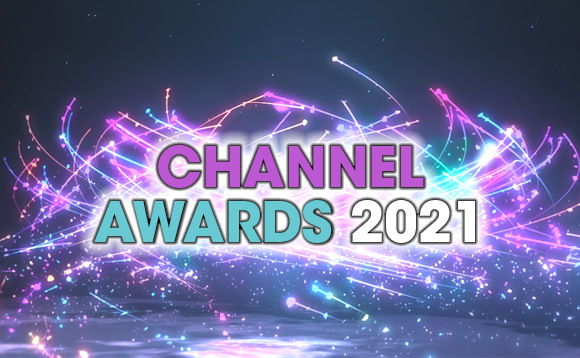 As the country starts to get back to normal, we are delighted to announce that the Channel Oscars will return in November
The team at CRN are delighted to announce that the 2021 CRN Awards are launching today.
It has been a year of uncertainty, restrictions and constant sad news in the mainstream media, but behind the scenes we know that channel firms have been doing some amazing things and have seen some very impressive results.
Technology is the one thing that has helped many people and companies get through the worst of the lockdowns, and it is right that we should celebrate the many positives of our industry.
Last year's virtual awards were a runaway success, and we were delighted with how they were received by the wider industry, but this year, unless there are extenuating circumstances, we will be back, all together in person, celebrating once again!
After the huge success of our dedicated Covid-19 categories last year, we have included three categories this year to shout about selected Lockdown initiatives - giving vendors, resellers and distributors a chance to share a particularly successful scheme, project or initiative that demonstrated the real human side of the channel and involved everyone pulling together for a common goal under extremely difficult circumstances.
We have also split the Channel Services Provider Award into two - one aimed at support services such as recruitment, marketing and finance, for example, and the other aimed at firms that offer a technology-based support service to the channel.
The full list of categories can be found here, and we will be telling you more about them in the coming weeks. Please do read the criteria for the categories you are entering fully before starting an entry - it is there to help. As before, the categories are split into Reseller, Vendor, Distributor and General.
Please also note that the period the awards will cover this year is between July 2020 and May 2021 - so all schemes, programmes and initiatives MUST have taken place between those times.
We hope that you will all consider submitting an entry this year - these awards are such an important part of the channel's social calendar that it is our duty to keep them going as we hopefully return to normal.
If you do have any questions, then please do not hesitate to ask one of the Awards team - we are all here to help and support.
Also check out our Top Tips for Entering article - plenty of hints in there to help create a winning entry.
The deadline for entries is Friday 2 July, and all entries will go before two judging panels as normal, apart from the 'Editor's Choice' categories which are either voted for or chosen by the editorial team. The Awards themselves will take place on Thursday 11 November.
The very best of luck and stay tuned to the Channel Awards editorial hub and dedicated site - we will be keeping you updated regularly as things develop.