The UK's top 40 IT distributors generated nearly £13bn revenues in their latest years, CRN research has found. Here we count down those ranked 10th to 1st...
"Over a third of our business is software and cloud"
3. Tech Data
UK revenues: £2.39bn (-6%)
UK headcount (including Ireland): 1,300
Specialism: Broadliner
Key vendors: Apple, Autodesk, Cisco, Dell, EMC, HPI, HPE, IBM, Lenovo, Microsoft, VMware
HQ: Basingstoke
Recent acquisitions: Avnet (2017), Finance Technology (February 2021)
Built originally on its 1998 acquisition of Computer 2000 (and bolstered by Azlan and Avnet), Tech Data's UK arm is today a near £2.4bn-revenue juggernaut, accounts for its year to 31 January 2020 show. Its Irish business generated an additional €185m (£165m).
Tech Data was comfortably the largest UK distie following its acquisition of rival Avnet TS in 2017, but has by all accounts focused less on volume business in recent years, losing some key volume accounts (including CDW, Computacenter and Insight) to rivals such as Westcoast.
Apollo-owned, US-headquartered Tech Data is already larger than Ingram in Europe, but its impending merger with publicly listed Synnex means it will soon topple its arch-rival to become the world's largest distributor, with projected global annual revenues of $57bn.
Q&A with UK MD Dave Watts
What specialism is your firm known for, and what sets you apart from your peers?
Our innovation in terms of enablement - helping partners to understand and get skilled up in emerging technologies and solutions and equipped and then ready to transact on our StreamOne platform. We are already doing that successfully with cloud and security solutions - and more is being added every day. Add to this, our ability to transact anything As-a-Service via our InTouch platform, we have many differentiators that support our customers in the modern market.
Which emerging vendors are you betting big on this year?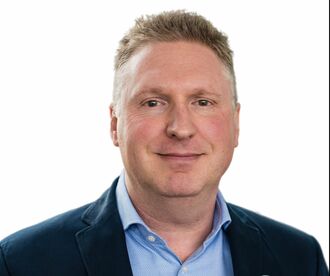 I don't want to single-out vendors but the emerging areas we see with the most growth (in no particular order) are hybrid cloud, zero trust security, collaboration/smart meetings, IoT, data collection and analytics, and mixed and virtual reality.
What's the biggest misconception about distribution?
That it's all about warehousing and logistics. Doing that efficiently is still vital, of course, but distribution businesses now have to be smart as well as efficient. As well as being a supplier of products, our business is also about enablement, education, services, and aggregation. Over a third of our business is software and cloud. A core role for us is creating ecosystems that bring people together and building genuine partnership and affinity and a platform to trade on. It's about long-term strategy thinking and planning, intelligence, and automation.
How would you summarise the health of the distribution sector in 2021?
Amazingly good given the accelerated pace of change and the challenges that the last 15 months have presented. The whole channel has done itself proud, adapted brilliantly and we have every reason to be positive and optimistic as we look to 2022.
What's been your biggest disappointment of the last year?
Not being able to get back to face-to-face contact with our customers, partners, and colleagues sooner. Virtual meeting platforms are great, but we need personal interaction and contact.
Do you expect to grow in 2021?
Yes, but the growth in our partnerships and colleagues and the services we offer is just as important as any measure of business growth.
At first glance, the rise of cloud must be pretty devastating for distributors if there is no physical product to ship. How have you adapted?
On the contrary, it's been a huge opportunity that will continue to grow and expand in all directions. Tech Data has become an enabler for cloud partners and an aggregator of solutions and services for cloud providers. We must also remember that wherever apps and services reside, they still need infrastructure to run on, and wherever they are working, users will always need products to access services.
Tell us one thing most people won't know about your company?
Just one is a challenge. We can pre-configure and test any device before shipment - from a smartphone to a hyper-converged server. We currently take 90,000 devices on trade-in every month for recycling or refurbishment. We are one of the biggest providers of professional services, vendor accreditation and sales training in the channel.
Which distributor ranked second in our rundown with UK reveues of £2.5bn? Find out on next page?