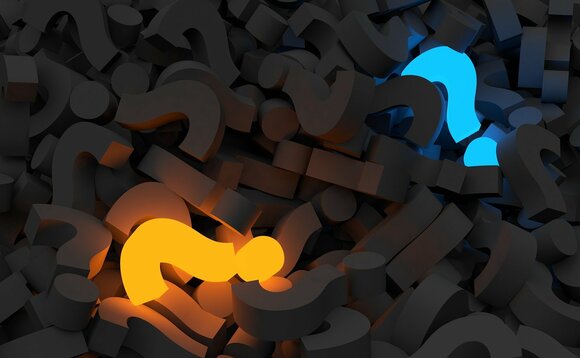 You have made the shortlist - congratulations! What do you need to do now? Find out below
It has been a long process getting to the Shortlist stage of the awards this year, but we at CRN are delighted to have had a record number of entries and such strong support from the industry in what has been another tough year filled with uncertainty.
We know that those who didn't make the shortlist will be disappointed - unfortunately not everyone can make it, but we do hope you will come back bigger and better next year. Please do re-read the criteria and compare your entry to that, and hopefully you will see where you perhaps lost some points with the judges. Was your entry packed with stats and figures? Did you include testimonials? Was it UK focused (vendors)? Did you talk about your people enough? Was it a really personal and heartfelt entry? All these things do add up.
But for those who have made the shortlist, the majority will not have to do anything else but sit back and wait for the results to be announced at the event in Battersea on 11 November. Yes, we are planning on holding the awards in person.
However, those shortlisted in five categories - Vendor of the Year, Distributor of the Year (sub £250m), Distributor of the Year (£251m+), Reseller of the Year (sub £100m) and Reseller of the Year (£101m+) - will have a little bit extra to do before our second judges meet virtually in the first week of October.
Everyone shortlisted in the five categories mentioned above is required to submit another short video - no more than five minutes, but you won't be penalised for submitting a shorter one - telling the judges why you deserve to win one of the 'big five' awards.
Normally a representative from each shortlisted company would attend the judging day in person to present in front of the panel and answer questions - it is usually a great networking day that everybody enjoys. Sadly because of Covid-related challenges, it has been decided that Judging will not be face-to-face this year, but we are hoping this will be the final virtual judging year.
The judges are not expecting or demanding any fancy videos with all the bells and whistles (of course you can if you like), but instead we want you to speak to us and convince us that you deserve this award more than the competition. Talk about your people, tell us what you are most proud of and why, share your achievements with partners or customers, and what you have celebrated during this tough year. Tell us what winning this award would mean for you and your business. Vendors, remember to keep a focus on the UK channel and your channel-facing people. Speak from the heart, don't tow the corporate line, show us you are human.
Our head judges have also shared what they hope to see in the videos for further guidance.
Simon Meredith, head of the Reseller Panel said: "What I want to see is the passion and belief that your business genuinely has made a difference this year. I think this final appeal to the judges needs to be as open, honest, and heart-felt as it can be. Of course, you should have a clear idea of the message you want to get across but keep it simple and don't make it too scripted."
Sandrijn Stead, head of the Vendor Panel, added: "I would congratulate everyone that has made the shortlist, the hard work is done, we have your facts and figures in your polished, spell checked documents or the edited and choregraphed videos, and they have all been reviewed getting you this far.
"Now it is about people, in the real world your presentation would be a brief overview of why you should win and what it means to your business and its partners. Now you also need to take a chance and answer the questions that you think the judges might have following your submission. Always keep a focus on channel and on the UK. Good luck."
Carl West, head of the Distributor Panel, added: ""This year has been incredible for the quality of entries for distribution. I am looking forward to watching some passionate, success-driven company videos showing the dna of their business. Success comes from the whole company."
All those shortlisted in the big five categories will be sent further information on how/where to submit their videos in due course. The deadline for submission will be Monday 20 September.