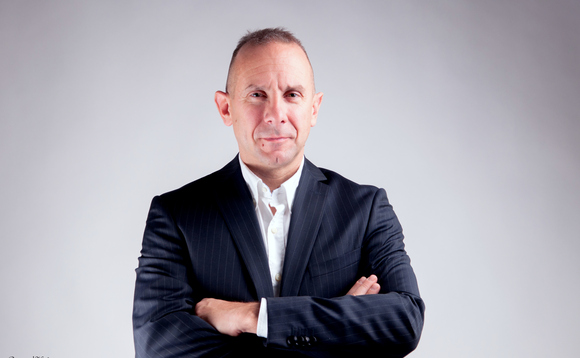 Are sustainability and commercial success mutually exclusive?
Absolutely not! In fact, they are better considered together. When companies invest in sustainability, they add value for their customers by providing solutions that are less of a strain on the environment, thereby helping with customer's sustainability goals. We all need to play our part: we only have one planet and creating an ecosystem for change helps all of us.
What is the most ambitious goal your company has set around environmental or social sustainability?
On the environmental side we are proud of what we've achieved already - but we're constantly evaluating how to improve. For example our FlashArray//X uses as little energy (in watts) as a kettle and we've saved almost 4 billion kWH since FlashArray™ was launched. We'll be sharing updated sustainability goals soon. Click here to see how we have improved sustainability.
In terms of the wider ESG landscape and social areas, we're proud to be an equal opportunities employer and champion women in technology. We have a number of exceptional country managers across Europe and recently started including the below in all our job descriptions to encourage more women to apply for roles:
Research shows that in order to apply for a job women feel they need to meet 100 per cent of the criteria while men usually apply after meeting about 60 per cent. You don't have to meet all the job requirements. If you believe you can do the job and are a good match, we encourage you to apply.
What's the most shocking sustainability-related stat you've heard?
This research published by the journal Science which shows 1 per cent of all energy use in the world comes from data centers, and that is only growing. We need to implement solutions which don't create a burden on the environment.
Looking at your company's products, solutions and services, how often is sustainability now part of the conversation at an end-user level?
We are getting more and more customers who ask for this information in their RFPs, but also those setting their own goals around becoming carbon neutral, and are looking for partners to help them achieve their goals.
Are there any quick wins for MSPs and resellers that are looking to become more sustainable?
Of course, there are quick wins, for example organisations could use recycled materials for shipping. But a much better approach is to think long term and really invest in what the bigger picture is: what's the impact of your offering immediately; in a year; in 5 years - what efficiencies can be achieved; what will help the whole industry?
Which IT company do you most admire for its sustainability credentials?
Companies which use natural assets to cool data centres are interesting, for example Nautilus Data Technologies which uses water or Kolos which is based in the Arctic Circle.
How would you assess the IT channel's record on sustainability overall?
Like every industry - there's growing awareness of the need to act now. Some organisations are far ahead while some are starting their journey. It's something customers are increasingly asking about and so the channel players who are actively engaging in this will be at an advantage.
Has your or your company's outlook towards environmental and social sustainability changed in the last year?
We've always been passionate about improving sustainability which is why we map the gains we've made, and the energy and cost savings we've been able to pass onto our customers. The outlook has changed as much as the need to be more formalised, transparent, and communicative about what we're doing - what our goals are and how we're trying to achieve them. The rise of ESG and the desire for consumers to understand more about who they are doing business with has brought these issues to the forefront. At Pure Storage®, we're excited about this! It's work we have been doing for a long time, and now we have the opportunity to share it with our stakeholders.
What does the term 'sustainability' encompass for you and your organisation?
In terms of environmental sustainability, we really think about our solutions and how to bring down the carbon footprint and pass that on to our customers for the benefit of the whole world. In terms of broader corporate sustainability, Pure believes that our mission to empower innovators goes hand in hand with our commitment to drive responsible business so it encompasses a wide range of areas: energy & climate, ethical business practices, talent recruitment, retention & development, and diversity, inclusion & belonging.
Matthieu Brignone is VP, EMEA partners at Pure Storage