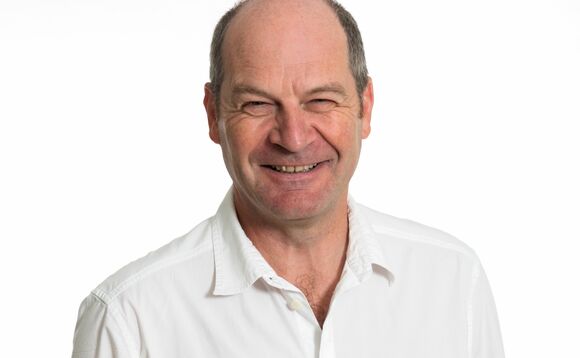 The IT industry has "a lot of catching up to do" when it comes to sustainability, according to the first industry heavyweight to join the CRN Tech Impact 2022 judging panel.
Having previously headed up both HP and Apple's UK channel business, Trevor Evans is now managing director of Consenna, which recently launched a sustainability platform for resellers.
Talking to CRN as he was unveiled as the first judge for the CRN Tech Impact 2022 awards (look out for the full judging line-up soon), Evans said environmental sustainability has always been a topic close to his heart.
"My friends would describe me as a closet Swampy," he said.
"I've been an active member of the Woodland Trust for decades now. This year alone, both in our garden, and in various other parts of the country, I've personally put in about 100 trees.
I worked in IT, and I was a classic Swampy - and it was difficult to do both. But it isn't anymore, nor should it be
"As I've got older, it's certainly become apparent that our industry has got a lot of catching up to do. As much as we do a tremendous amount of good in IT, and there's a lot of things we can point to that genuinely change the world for the better, the historical treatment of legacy equipment is something that's been largely neglected."
Vendor progress
The CRN Tech Impact Awards are designed to spread best practice in the channel in areas such as carbon reduction, sustainable customer propositions, recycling and social impact.
Although the industry is traditionally rooted in short replacement cycles and a "take, make and dispose" culture, Evans said he felt that vendors are beginning to respond to intensifying customer pressure by upping their game on sustainable product design and reuse/recycling.
"It's fine for vendors to continue in their pursuit of new. There's a lot to be said for new technology being better in terms of power consumption, carbon footprint and use of recycled materials and so forth. I wouldn't want to inhibit that. I want to accelerate that," he said.
"But commendably, a lot of the vendors I know are also very active in that reuse, recycle, refurbish space. Before, it was sell it and forget it. But now, it's sell it and actually take a vested interest in what happens to it afterwards. There's definitely a market for that. It's not necessarily the same market as the market for new, but there's a market for it in some of the more digitally disadvantaged areas of the UK and other countries. So it's not a question of diluting through reuse, it's actually about adding to the market and reducing the digital divide that exists in many parts of the world."
Free resources for resellers
Consenna's Carbon platform is designed to be a repository for channel sales staff looking to fulfil rising demand for sustainable solutions.
Around a dozen vendors have signed up since it was launched last July, Evans said.
"It's all free. It's all not for profit, and the vendors are putting forward their own green campaigns they want to run," he said.
"It has an ability to become a repository not just for vendor campaigns, but for content, data, news, information and training. It will be successful, because there's a community of both vendors and partners who want to contribute to it.
"My personal and business motivations in the last couple of years have really collided. Before, they didn't converge. I worked in IT, and I was a classic Swampy - and it was difficult to do both. But it isn't anymore, nor should it be. So that's where my energy and passion comes from."
The CRN Tech Impact 2022 campaign was launched earlier this month.
If your company is leading the way when it comes to sustainability or social impact, enter the Tech Impact awards here.