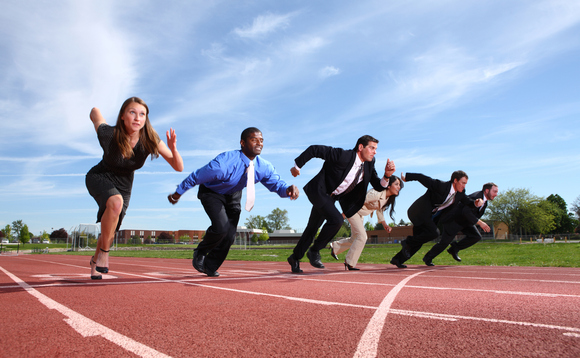 One was set up by its CEO in 2015 just a day after her non-compete clause at her previous venture ended, and more than doubled in size in its latest year.
Another is aiming to resurrect not one but two of the channel's historic brands.
They are among this year's CRN Rising Stars, our annual report highlighting a half dozen of the UK channel's fastest-growing, most profitable and most ambitious companies, compiled in partnership with Agilitas.
This year's sizzling six were handpicked from the recently published CRN VAR 500, which profiles the 500 largest UK channel partners on our radar by revenue and headcount, from £2bn-revenue market giants Computacenter and Softcat down to the sub £10m niche cybersecurity, software, print, AV, UC, cloud networking specialists that tail the rankings. Together they boast annual revenues of £23.1bn.
Spanning a variety of fields including IT managed services, SD-WAN, cybersecurity services and traditional product resale, this year's Rising Stars grew by an average of 49 per cent in their latest years on record, adding more than £45m to their collective top line.
They also represent a highly profitable microcosm of the VAR 500, with average net profit margins among our sizzling sextet sitting at 10.2 per cent (compared with the industry median of 2.9 per cent).
They were selected based on a combination of the following factors:
High growth
Industry-busting profit margins
Ambitious strategy
Outside the CRN top 100 (ie revenues of £43.5m and below)
The report digs into each of their business models and examines what they've done differently during this challenging period, while also exploring how leading channel firms should be approaching the WFH vs office debate, the rise of new consumption models and the influx of private equity into the sector.
This year's Rising Stars encompass:
A fast-growing SD-WAN and zero-trust security specialist that is on a mission to challenge conventional thinking
An MSP that has hired 200 staff during the pandemic which counts its service delivery model as its secret weapon in it battle for business with "monolithic" market giants such as Capita, Daisy and Fujitsu
An historic channel brand that has recently been revived by a new management team
A fast-growing provider of threat intelligence-led cybersecurity services that now has 250 staff in offices across Europe, North America and AsiaPac.
An MSP aiming to become a "phenomenally large player in the European MSP market" following an ownership change
A Scottish Cisco partner that is expanding globally after admitting it has flown under the radar since it was founded in 2008