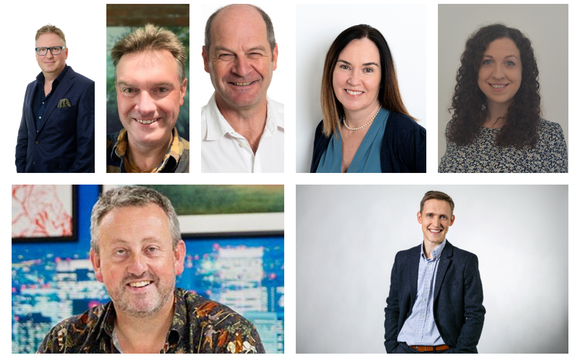 Another five judges have been unveiled for this year's CRN Tech Impact awards, which are designed to spread sustainability best practice in the UK IT channel.
Launched last month, the CRN Tech Impact campaign will culminate in a digital awards show on 15 September.
Aimed at vendors, distributors, IT solutions providers and ITADs, the awards encompass non-profit initiatives, sustainable end-user projects, product/services and partnerships, the circular economy, and sustainability champions. There are also three flagship awards for the most sustainable company of each breed.
As part of the judges' Q&As, we asked them for their tips on easy wins for IT providers looking to become more sustainable.
Jigsaw24 CEO Roger Whittle urged more companies to invest in EV chargers and offer EV salary sacrifice schemes, Highgate IT sustainability lead Jenny Latimer recommended removing all single use plastic and commit to going paperless, while TBL managing director Colin Curtis said employers should be talking to their team about the UN's Sustainable Development Goals.
According to Softcat operations director Alastair Wynn, tackling sustainability is as easy as 'ABC' - namely Awareness, Building a plan and Commitment.
"It's really important to have short, mid and long term goals in your journey and to ensure some goals are achievable in the near term in your long term plan," he said.
"Educate your entire workforce on the Greenhouse Gas Protocol and a high-level intro into scopes 1,2,3 - everyone can make a difference and can bring ideas to the business," added Tech Data UK MD David Watts.
Back for their second year, the CRN Tech Impact Awards are free and easy to enter, and free to watch. The entry deadline is Friday 20 May.
"By entering these awards, you are being given the chance to showcase what your company is doing to drive positive change," Latimer said. "Whether that's combatting climate change, supporting communities, reducing your carbon footprint or something else, these actions are ones that should be commended."
Whittle agreed that the awards are a "great opportunity to learn more, galvanise teams, network and spread the climate action message together".
"You have nothing to lose - by entering you'll show pride in what you do and support bringing inspiration to our market," agreed Watts.