Back after a two-year, pandemic-enforced absence, last night's CRN FightNight saw 16 brave boxers from vendors, distributors and partners take to the canvass.
A big thank you to last night's pugilists, who all showed tremendous bravery while raising money for good causes.
Here we look back on the eight bouts, and who emerged victorious.
Check out all the pictures from the night on our Facebook page
Fight 1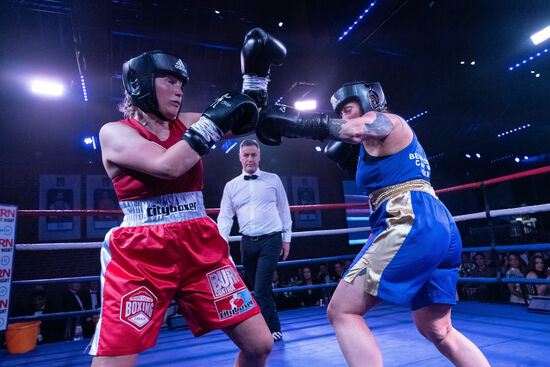 The first of three bouts taking place before dinner saw Holly "Hurricane" Alexander (in red) take on Zoe "Light's Out" Carter from Kite Distribution (in blue).
The former was fighting for Phyllis Tuckwell Hospice Care and the latter for Equation's At Home Heroes
See following page for winner