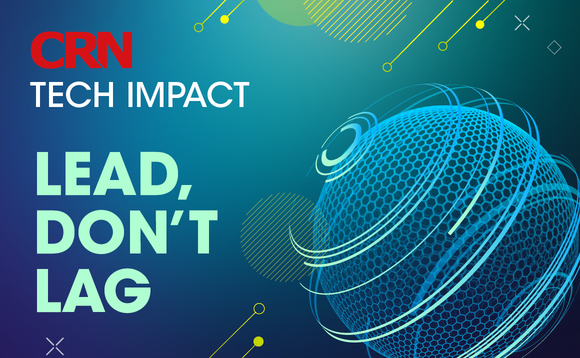 Some of the channel's top names will go head-to-head this summer after making the cut for the CRN Tech Impact 2022 shortlist.
The awards will see scores of vendors, distributors, IT solutions providers and ITADs battle it out across 12 sustainability-related categories, with the winners announced on 15 September.
The CRN Tech Impact campaign and awards are designed to spread sustainability best practice in the channel (view last year's show here). Where appropriate, we will publish some of the best examples of innovation from all entries, whether they win or not.
Some 76 entries have made the shortlist this year (see below), with Computacenter, Softcat, Atos, Tech Data and HPE among the industry heavyweights that made the cut.
The publication of the shortlist comes as CRN unveils two additional judges who will sit on the Tech Impact judging panel. These are ADISA CEO Steve Mellings, HP UK& channel director Anna Chalmers.
View all the finalists below:
Circular Economy Company of the Year
Agilitas
Circular Computing
Computacenter
Hewlett Packard Enterprise
ICT Reverse
KOcycle
N2S
Prime Computer
RecycleIT
Re-Tek
TechBuyer
Clean Energy Leader of the Year
Computacenter
Highgate IT Solutions
Non-Profit Initiative of the Year
e-bot7: Move For Ukraine
Ingram Micro UK: Charity committee
Park Place Technologies: TechForGood
Softcat: Engineering for Trees
Sumillion Limited: Enliven Mama Africa
Social Impact Project of the Year
Clevertouch Technologies and Interactive AV Solutions: Mugoidwa Secondary School, South Africa
Epson UK: Human Milk Foundation Gift Store
Indicio: Aruba Happy Traveler Card
Sustainability Unsung Hero
Carl Greenwood, business development manager, RecycleIT
Helene Heyes, customer experience manager, Sapphire Systems
Jack Gomarsall, director, N2S
Jenny Latimer, alliances & marketing manager, Highgate IT Solutions
Michael O'Hara, group managing director, DataSolutions
Mollie Wallace, catering assistant/accounts payable, Softcat
Sacha Ghiglione, CEO, Prime Computer
Steve Haskew, director of sustainability, Circular Computing
Tony Conophy, CFO, Computacenter
Sustainable Customer Project of the Year
Green Custard: Britvic Sustainable Flavour Tap
North: Lighting up the City of Aberdeen
Sapphire Systems: Bennamann's
Ultima and N2S: Admiral Insurance
Sustainable Distributor/Channel Services Provider of the Year
Agilitas
DataSolutions
QBS Software
Tech Data Limited
Sustainable IT Solutions Provider of the Year
Atos
Highgate IT Solutions
Jigsaw24
North
Phoenix Software
ProtectBox - NetZero cybersecurity marketplace
RM plc
Sapphire Systems
Softcat
Sumillion
Zenzero
Sustainability Partnership of the Year
Agilitas and Highgate IT Solutions
Softcat and Support the Goals
Techies Go Green
Sustainable Product/Service of the Year - Vendor
Acer: Acer Green Awards
Adobe: Acrobat Sign
Citibeats: Sustainability and Social Risk Monitors
EnergyWeb: Open IoT SAFE Solution
Papercut
Prime Computer: PrimeBook Circular
Pure Storage: Evergreen Storage
RealWear
Schneider Electric: Green Premium
Sustainability Solution/Service of the Year - Reseller/MSP
Akari Solutions: EnviroTrak
Atos: DLAs and other services
Phoenix Software: Sustainability App
Posetiv Cloud Ltd: The Green report
Softcat: Enexo
Utelize Communications: Transforming Enterprise Mobility through Sustainability
World Wide Technology
Sustainable Vendor of the Year
Epson
IFS
Kyocera
Logitech
Prime Computer
Pure Storage
Schneider Electric
Zen