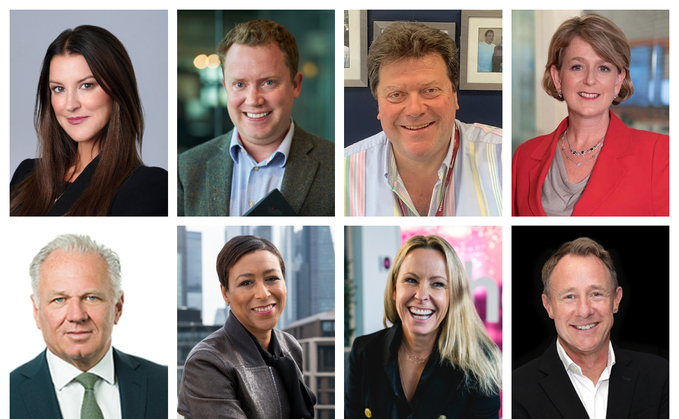 Computacenter CEO Mike Norris and Distology founder Hayley Roberts are among the 125 top UK channel executives featured in this year's CRN A-list, which was compiled in partnership with Agilitas.
Our who's who of the UK IT channel sees top reseller, distie and vendor bosses take on eight fiendish questions, including what law they would introduce if they were made monarch and who would play them in a movie of their life.
View the PDF here, or the individual profiles here.
Our octet of bothersome brainteasers were designed to play to our A-listers' fun, thoughtful and irreverent sides, and they did not disappoint.
Did you know, for instance, that bottling tadpoles, muck spreading, detasseling corn, bingo calling and building PortaKabins in the Sahara were among the first jobs of this year's A-list crop?
When we asked them about what their warning label would say if they had one, 'Don't call me Dave', 'Boring old fart: approach with care' and 'Ear protectors may be required' were among the responses that came back.
Another channel leader revealed that they would introduce compulsory Monty Python viewing as part of the national curriculum if they were ever made head of state.
Our 125 leaders were also asked to share their most important business lessons. "Walk fast and smile as you move through the workplace. People are watching you and will gain or lose energy based on how you appear," was the golden nugget of one distribution chief.
This year's A-list, produced in partnership with Agilitas, features 86 executives from CRN's core audience of VARs, MSPs and IT consultancies. Some 16 work for vendors, 18 for disties and five for other types of companies. Some 39 - or 31 per cent - are women.
After we scrambled to overhaul the CRN A-List questions for the Covid era in 2020 and 2021, this year's edition (dubbed the CRN A-list 2023 just to confuse everyone) once again reflects the industry's confident and outward-looking character.
Indeed, the return to office and in-person events was the dominant theme when we asked our leaders for their highlights of the year.
We hope you enjoy reading what our 125 channel leading lights said in their responses as much as we did. Thanks again to everyone who took the time to craft such thoughtful and candid responses.