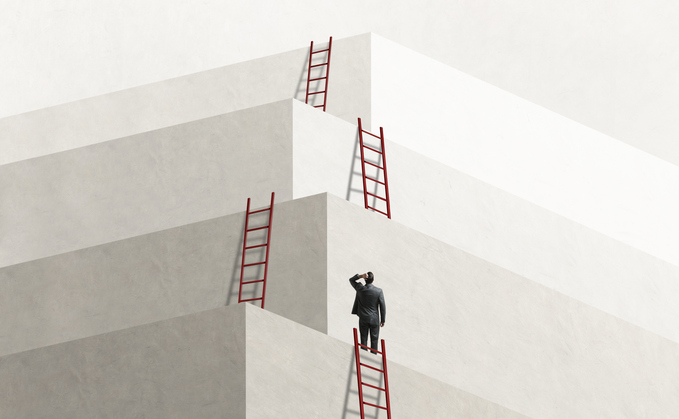 Pax8 - the US-based born-in-the-cloud distributor - is riding high after a busy few months of business expansion.
In October, the company opened a new office at The Distillery in Bristol, in a 'multimillion-pound' bet that in-office work remains key to its growth.
This was hot on the heels of its September opening of a new Dutch office in Zwolle in the north-east of the country.
It's 2022 list of achievements also includes: raising $185m in a funding round led by SoftBank, raising its total valuation to $1.7bn; making two global acquisitions (Microsoft Gold Cloud Solutions Partner Umbrellar and Baltics cloud services distributor TVG); and having its revenue run-rate exceed the $900m mark.
This all means it's been a busy year for Harald Nuij.
Five months ago, he was named the company's EMEA CEO. He was formerly the MD of Resello - the pan-European distributor Pax8 bought in 2021.
Speaking to CRN, he says he's been tasked with making the most of the company's recent momentum, and told us what he sees as the key growth drivers for Pax8's cloud MSPs.
'Prevailing headwinds' in spend? And why Pax8 focuses on the SMB space
Recent financials of the big hyperscalers have indicated a general trend of a slowdown of cloud spending across some verticals.
Microsoft and Google have pointed the finger at "prevailing headwinds", saying that some end users are being more wary in their IT procurement spend as global economic conditions worsen.
With recession looming, does Pax8 see a slow-down in spend in its European business?
"No, I don't see this at all. We don't see any slowdowns at this point. And I don't see any significant differences in the whole price discussion across different EMEA markets," he said.
Nuij added that this may be because of the profile of partners that Pax8 work with.
He cited figures from the WorldBank that suggest there are an estimated 400 million SMBs operating worldwide and that they represent about 90 per cent of businesses.
"It's important to underline that Pax8 is focused on MSPs who serve the SMB space.
"I think they are important and that there's a need to have this ability to be agile and innovate to be successful in this digitally enabled economy. And partnering with Pax8 actually helps MSPs to thrive in this economy by making them more efficient and more flexible…We are born in the cloud."
In fact, Nuij says that wider gloomy macroeconomic trends may even be an additional and important driver of growth for the company's MSPs.
"Obviously, we do see some worries about recession and cost of living. And I think this is pretty much across the board in Europe. But we feel that that these economic challenges will actually put Pax8 partners into a stronger position than ever before to help their customers.
"Because the easiest lever for an MSP to pull right now for their customers is to show them how to use clever things like the power of automating tasks that are common in their organisation, which could potentially save them a couple of headcount, or allow existing headcount to do something else."
He added: "I think our partners can go into very meaningful discussions with us on how to adapt to this worrying time to turn it around into a very effective and a positive experience for them."
Disenchantment with some vendors' approach to cloud services
Nuij shared that the company now has 3,500 MSP partners across EMEA.
Pax8 was founded in 2012, but the US-based outfit only entered the UK and EMEA market in 2021.
In Nuij's view, the company's MSP roster growth owes a lot to what he describes as a kind of vendor disenchantment.
"I think this just speaks to the fact that after maybe being enrolled into cloud services as a CSP (cloud service provider) for six, seven or eight years with a particular vendor, they've noticed that there hasn't been a lot of development or change or improvement in systems or support levels.
"In many of those cases this is as partners across EMEA see that the whole business component of supporting cloud services has become so terribly important to them, so they now feel that they need to step up their game.
"And this is where we come in. We have interesting conversations with many of those kinds of partners…They want to work with a company who better understands cloud services and the best business models for them."
He added: "I think the most important drivers for our partners are is we are cloud-only, so we are laser focused on this on this industry with no distractions.
Conversations with MSPs
Asked for more details on the conversations his team has with MSPs, Nuij said the company has three cornerstones of managed services.
"We talk to managers providers about are the fact that we a) want to accelerate their growth, b) increase their efficiency, and c) reduce risks to their businesses, so that they are able to actually thrive," he said.
"If we talk to partners we just really want to get under their skin, and not just provide them with a SKU (stock keeping unit) and a price. That's the strongest talking point we have.
"But we really want to get into in-depth discussions on where they are today, what their tech stack looks like, what their ambitions are for the next three to five years, how are their sales or work force currently structured, do they require any training, and how they work on incentives and their marketing programmes.
"So, it's just a very broad programme that we provide to partners. And this seems to be very well received."