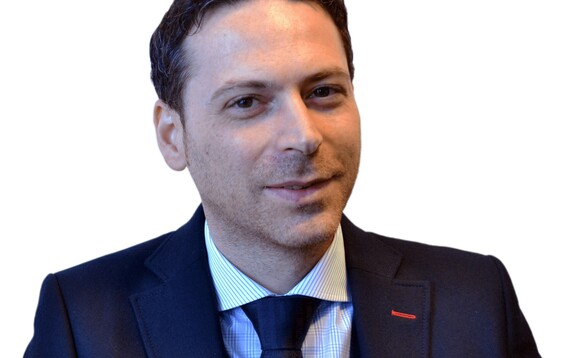 Head of business analysis at Context, Antonio Talia, argues that commercial print sales will drive up the overall market in 2022
The past year has seen consumer sales dominate the European printer market, especially at the lower end. However, things are changing as offices reopen and some semblance of "normality" returns to working life. That will in turn establish the business segment as the key driver of growth over the coming 12 months.
The story so far
As with most IT categories, the printer market suffered major supply chain disruption and increased shipping costs over the course of 2021. This was compounded by a shortage of components and raw materials—everything from microchips and LCD displays to the oils used to manufacturer consumables. These challenges led to a shortage of printers during the year, especially in the consumer space, and an increase in prices. This is likely to continue in 2022, although the extent will depend on the vendor and the country in which they manufacture.
The market for entry- and mid-level consumer devices recorded strong performance throughout 2021 thanks to home working and studying demands. Inkjet multi-function printers (MFPs) and ink tank machines in particular saw sales spike as consumers gravitated to equipment with low running costs. At the same time, the business segment suffered due to a lack of demand.
However, things have started to change as workers return to the office in late 2021 and IT budgets rebalance. We're likely to see a more pronounced impact in 2022, as at present relatively few units are being purchased. Instead, corporate buyers are renewing leases on older machines.
What's new for 2022?
The impact of Europe's "Great Reopening" this year will ensure business sales are the main growth driver for the printer market—at least for the first half of 2022. The commercial market will also accelerate the transition from single-function printers and A3 copiers to lower-cost, smaller devices—think A4 multi-function devices which include printing, copying, scanning, and faxing capabilities.
The return to work must also be viewed in the context of the new hybrid workplace emerging in many organisations. This means opportunities for vendors to sell equipment for home workers. Many devices will have the security and manageability features associated with corporate use, but with a smaller footprint and cheaper cost. Security-centric document and printer management solutions will also grow in popularity—empowering employees to access, process, and manage documents from anywhere, at any time.
After suffering considerably in 2021, managed print services (MPS) may be primed for a comeback in the coming year. Alongside a revival in MPS fortunes thanks to the return to the office, expect to see more vendors enter the market with offerings increasingly tailored for home workers. They'll also capitalise on a recent expansion of ink delivery services to the home.
The green angle
Finally, sustainability is predicted to become an increasingly important factor in corporate purchasing decisions over 2022—especially where public spending is concerned. With the Next Generation EU funds set to be dispersed to governments over the coming 12 months, this could have major implications.
Laser printers are still the most popular choice for printing black-and-white pages, although inkjet MFPs are making a comeback due to the cheaper cost of repair. New inkjet printers with faster printing speeds, lower printing costs per page, and higher print volumes may improve their appeal to businesses over laser printers.
Antonio Talia is head of business analysis at Context