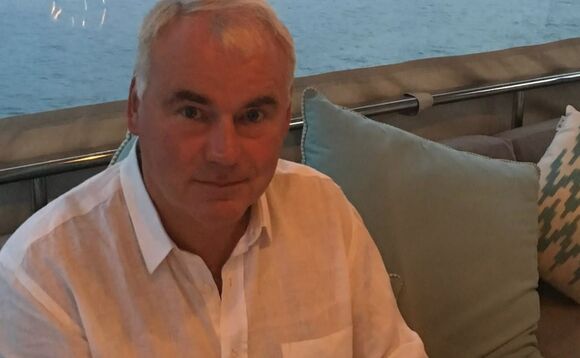 Paul Cook or 'Cookie', as he was most commonly known, worked in the IT industry for most of his working life during which he held a number of high-profile positions across several highly successful vendors and distributors.
There were so many brilliant facets to his character, but he will be best remembered for his zest for life and his amazing network of friends and colleagues. He loved to have fun at work and was very organised and meticulous in his approach which, let's face it, isn't common amongst sales leaders.
He had very high standards and he placed an enormous amount emphasis on building relationships and even in this digital age he knew that nothing could ever replace relationships that were built on trust, transparency, value add and execution to commitment. He possessed a ferocious memory too and it was frightening how much he could remember about people on the business and the personal front too. He cared passionately about people and would always ask about friends and family and send his best wishes.
He was mischievous and always on the lookout for a practical joke or a wind up, and he delighted in other people's minor misfortunes and wasn't slow to spread the word on them either.
Cookie would always push the boundaries and rarely take no for an answer and nothing was impossible to him.
Many people will remember Cookie as their role model and mentor and someone who helped them at the start of their career in IT sales.
He knew people from every corner of the IT industry and made friends wherever we went. Over 25 years ago he started the self-styled 'Famous' annual lunch for friends and colleagues mostly across the IT industry which had become a trademark industry event - this is an event that we will continue in his honour.
Despite his desperately debilitating illness Cookie's good humour, wit and love for life shone through to the very end.
He was a massive family man and leaves his wife Julie and children Bethany, Victoria and Harrison who were all very close to Cookie and immensely proud of him.
He was a very dear friend to so many people and we were privileged to have him in our lives and in our industry.
He was one of a kind and the experiences we all had with Cookie will stay with us forever.
By Graeme Watt, CEO, Softcat