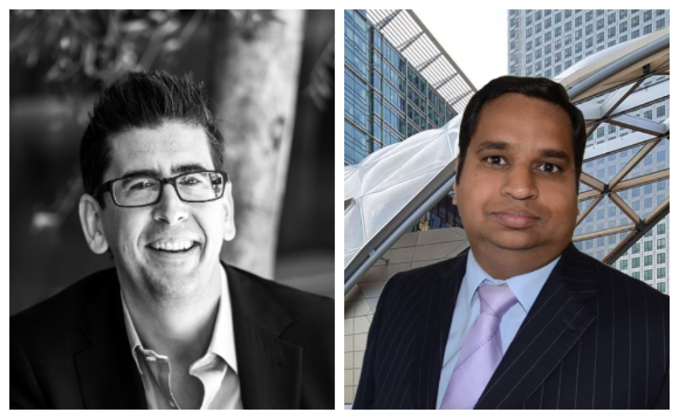 Bhupesh Naik, group practice engagement manager at Infosys & Chris Darvill, VP of solutions engineering at Kong talk 5G, IoT and where channel partners should consider investing.
5G and IoT: where are we now?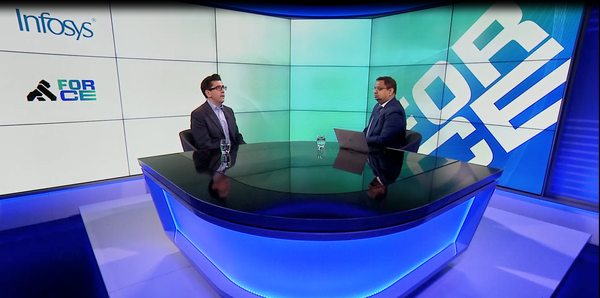 5G mobile network technology is set to redefine the way businesses offer services by connecting all devices and machines with unprecedented speed, reliability, and availability.
Using 5G, devices from cars to industrial machinery will be accessible over the Internet of Things (IoT). New, real-time applications and services will be enabled by the collection, exchange, analysis, and use of data - at speeds and scales never seen before.
5G and IoT doesn't only mean new services for smartphone users, it will generate wider commercial opportunities like Industry 4.0 for niche companies.
IoT devices such as Google Assistant are hugely popular with their voice recognition powers and their ease of use with other home devices but it's their well-established APIs that point the way forward. That's because they allow developers to easily add enriched applications for music, personal assistance, and travel, paving the way to hyper-personalised services of the emerging 5G era.
5G's high bandwidth communications ̶ its 10Gbps throughput dwarfs 4G's 1Gbps ̶ will transform the movement and analysis of data from multiple sensors embedded in equipment, devices and supply chains. And with 5G's latency being 100 times lower than 4G, we will see truly real-time networking and communications that enable instant feedback on collected data or immediate instructions issued to connected business systems.
While today's cellular networks get congested in confined spaces like entertainment venues, 5G's higher device and connection density will allow communications providers to set up faster virtual networks over the same physical infrastructures.
IoT business models
Business models based on new IoT systems will be made nimbler by vastly increased data throughput, bandwidth and speeds. Use cases are predicted around smart homes and workspaces, advanced healthcare, intelligent infrastructures and interactive experiences while exciting innovations are being delivered in widely-differing markets, including:
In agriculture, 5G connectivity enables farmers to monitor their properties, livestock and crops in real-time using drones and make better management decisions
In education, teachers can create more absorbing learning experiences using VR headsets and AR technologies while content providers harness IoT data from learning environments to customise UX and boost learning outcomes
Insurers analyse data from policy holders' vehicles in real time, customising policies and aggregating data across user accounts to identify new business opportunities.
Barriers to uptake
But ground-breaking 5G and IoT ecosystems are far from mature. They face barriers to their uptake.
First, businesses must upgrade legacy internal networks to cope with higher data rates while adapting to evolving 5G industry standards. Integrators will need to ensure that APIs and internal applications are secured when exposed externally and still comply with changing local data privacy and cyber security frameworks.
Second, as 5G and IoT technologies supercharge data volumes across IT networks and drive 'UK plc' towards more open business models, C-level executives will need to invest in reconfiguring their current infrastructures and business ecosystems to handle uprated information streams and real-time decision-making systems.
But the emerging capabilities of API gateways and the API Cloud are helping lower the barriers to 5G and IoT adoption.
API Cloud: leveraging 5G and IoT's potential
As business embraces outward-facing ecosystem models with multiple connected partners and data sources, 5G together with the rise of the API Cloud will enable services to understand, respond to and scale to users' needs as never before.
As 5G transforms the speed and depth of data insights available to businesses, API data analytics tools in the cloud, will become the key to frictionless commerce - applied as information is captured, and delivering the faster real-time insights and value that businesses, ranging from manufacturers to farms, need to retain competitive edge.
Organizations will also move towards composable IT stacks that flex to infrastructure capacity and speed up new application deployment. These infrastructures-as-services will streamline and eventually automate application acceptance by offering common application languages based on API-native architectures.
Over time, the API Cloud will become a marketplace with multiple stakeholders contributing new products and solutions.
With these data-driven and collaborative frameworks increasingly driving product innovation, we will see companies creating double-sided business models that boost revenue opportunities even as traditional market sectors are disrupted.
However, since 5G and IoT will vastly increase data sharing between ecosystem partners, businesses of all types will need dedicated technology resources - not just next-stage connected devices - to unlock the value of these developments.
Companies will need to risk-assess their processes and infrastructures to design real time-services using 5G and IoT platforms. CIOs will need to understand required technology resources, DevOps team tools, API frameworks, and testing regimes, while partnering with experienced API gateway providers to ensure successful implementations.
Personalised experiences
5G and IoT-based mobile communication networks and data interchange platforms raise the prospect of personalised services and experiences for customers and partners alike. It also means frictionless data interchange and API cloud marketplaces evolving towards automatic communication between systems and devices.
To realize these opportunities, businesses will need support from API platform innovators such as Kong to connect APIs and microservices natively across both cloud and Kubernetes deployments, bridging legacy and modern systems and applications. Kong's platform enables CIOs and developers to securely and predictably manage API and services lifecycles for modernising infrastructures and microservices, based on unprecedented architectural freedom while achieving greater team productivity.
Kong's partner network delivers deep insights into customers' innovation demands alongside expert technology implementations and it includes market-leading providers such as Infosys. If you're interested in learning more, please view the video interview here.
This is a sponsored post in collaboration with Kong.