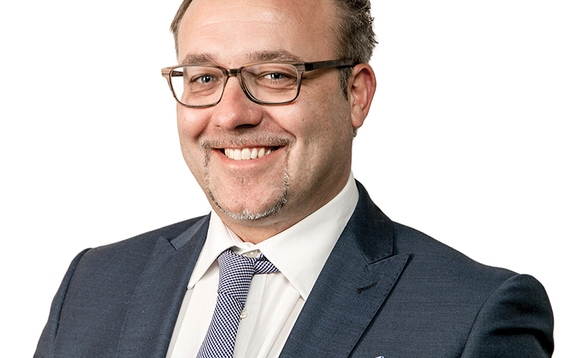 Group director, Centerprise International, CI Distribution
Which tech figurehead do you admire the most?
I would have to say my boss, Rafi Razzak. For more than 33 years he has managed to evolve and adapt the business and his hunger and drive for success (especially at his age, which he won't thank me for!) is an inspiration.
What's the biggest challenge facing the industry no-one is talking about yet?
Everyone is talking about the economy and Brexit.
I fear 2018 will be a difficult year for the channel, and I am further convinced that "specialisation and service" are the keys to growth. With talk of interest rates rising, Brexit, further public spending cuts, I do believe many companies within our sector need to continue to drive their service offering and specialise in certain technologies.
If you could invite three famous people to dinner, who would they be?
JRR Tolkien, Frank Sinatra and Richard Burton. A guaranteed knees up!
How has 2017 been for you?
It's been great. A huge amount of hard work by all within the business has gone into growing our marketing footprint across the group companies, which has been very satisfying. Work is currently in progress to revamp our HQ reception and sales floors. We've also opened an office in Telford, which will shortly grow to 10 employees. In a nutshell, 2017 has been a year of investment in our people and future.
What's the most extravagant business lunch you've ever had?
I have to be honest: anyone who takes me for a Wagamama is always up there. I'm not a fussy eater… I just love food!
Which global city best matches your personality?
That is a hard one. Perhaps London because it is the best city in the world. I also love Hong Kong - it is amazing and full of culture. One minute you are surrounded by Western influence and business and the next you fall straight into traditional Chinese culture that makes you feel like you have been taken back 100 years. It's a mix of successful business and industry, vibrant night life and traditional culture.
What would be your super-hero power?
Making people smile.
Complete this sentence. The worst thing about our rivals is… many of them do a great job!
What makes you nervous?
Watching the mighty West Bromwich Albion FC score more than one goal.
If you could eat one type of food for the rest of your life, what would it be?
Peking-style. Not over spiced.
Sum up the channel in three words
Inventive, resilient, inspiring.