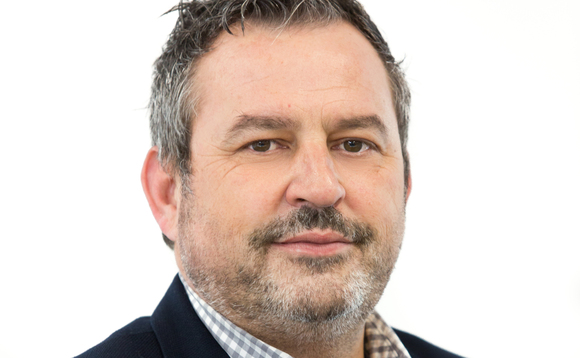 CEO, Air-IT & managing partner/senior consultant, Air-MSP
Tell us something most people won't know about you
I am severely dyslexic with a spelling age of 13 and reading age of 12. I left school having failed three out of my four years in senior school and left with no qualifications to my name.
What has been your highlight of 2018 so far?
The continued success of James Healey, the MD of my MSP - Air-IT. Because of the company's success it has enabled me to keep out of the business. This has meant I have been able to focus on my work in Air-MSP, our consultancy practice that helps aspiring tech companies become TSP/MSPs. We work to achieve TPSA - Total Professional Services Automation. It's a real passion of mine.
Who would play you in the film of your life?
Robert Downey Jr. He is tall, good looking and charismatic - totally opposite to me.
Which tech firm (other than your own!) do you most admire?
Mirus-IT for the way it has embraced change and transformed its business. The turnaround in 18 months has been nothing but incredible. The M team had a total overhaul of their systems and have come out the other side in a very good place - they are now one of the major SMB MSPs in the UK, can scale and are growing with confidence. Paul Tomlinson and his team have done a great job.
What is your guiltiest pleasure?
Chocolate all the way - a bar a day and I'm a happy man.
What is the most irritating tech buzzphrase of 2018?
'Digital transformation'. DT has been with us since the late 1990s - it's nothing new. And 'a master MSP'. Outsourcing your desk or NOC for me is a big no - these two key service components must be delivered directly by the MSP and should not be outsourced to a master MSP.
What would be your first act if you were made Prime Minister?
I'd find a way to make big businesses pay their taxes like us small businesses have to. Any income earned in the UK must be taxed fairly and without creative accounting taking place.
What's the biggest untapped opportunity facing the channel?
Offering more DevOps to our clients and helping them with their own big data and transforming their business so they are prepared for a modern competitive market.
What is your most treasured possession?
My Big Cat - and not the four-legged variety! My Jaguar XKR Supercharged Ultimate Back.
What do your family think you do all day?
My wife would say because I enjoy going to work it's more like a fun day out. Mind you, as CEO I do get to play a bit of golf, so she may have a point.
Who has been your mentor in business?
I've not really had one for my Air-IT journey. In my early years, I did learn a lot from my dad while working in our family business.