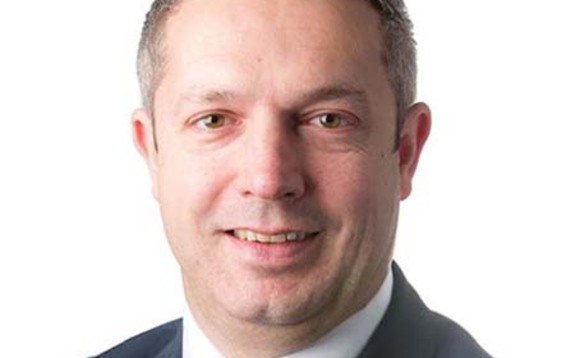 Formerly AVP, Europe, Worldwide Technology
What was your dream career as a child?
As a child I wanted to be a professional sportsman. Football, basketball or running. I was captain of my school and local team, proving that I may have lacked the talent, but I definitely talked a good game.
What has been your personal highlight of 2019?
Completing the first phase of INSEAD's Global Management Certificate in Fontainebleau. It has been so good to go back to school within such a rich tapestry of global thinking, along with so many talented colleagues from all corners of the world. I am also enjoying working with the Princes Trust - such a great organisation genuinely trying to help young people to become entrepreneurs or find worthwhile employment.
Which famous person deserves a (gentle) slap?
Our political elite! Probably not a slap, but definitely a forceful nudge. Whether you are "remain or leave", it is unforgivable that as a country we find ourselves in the current position. Anyone who works in the business community will know that if we approached our jobs and customer interaction with so little discipline, honesty, understanding of the facts and without measuring the implications of our actions, we would be fired immediately and rightly so!
What two things (apart from family) would you grab if your house was on fire?
Easy: my photos from mayhem, moments and memories captured from many amazing adventures around the world, and the backup of my electronic music collection. I would be broken hearted to lose both.
Which of your 2019 predictions have come to pass?
That Liverpool didn't win the Premier League. I am thinking that is about to change though!
What TV show have you binge watched this year?
My 2.5-year-old daughter and I have really enjoyed Our Planet with Sir David Attenborough. The ending of Game of Thrones was such a disappointment.
How has 2019 been from a business perspective?
Exciting. I have moved on from WWT after nearly seven years, I left (in my humble opinion) the most talented team in the current technology space. WWT has become so relevant for global companies striving to drive technology transformation and is primed for continued exponential growth in 2019, while impressively still ranking as one of the UK's best and most vibrant places to work.
What annoys you most about your commute?
I am so lucky to live in Central London. I compromise space for location so do not put myself through the pain of that every day. I genuinely feel sorry for my colleagues that do!
If you could witness one past event, what would it be?
Live Aid, 13 July 1985 - what an amazing show packed with musical icons of our lifetime, that opened the public's eyes to the catastrophe that was, and in some places still is, happening in Africa.
How do you explain the channel to people?
It's a big family (often with only seven degrees of separation between us), full of talent, that work in a fabulous industry moving at 100mph. We are collectively at the forefront of technology, trying to get it all to work together with the fundamental aim to make people's lives better at home and work.
What have been your favourite and least favourite partner conference destinations?
Madrid and for heaven's sake let's all go somewhere other than Las Vegas!
What is the biggest challenge facing the channel in 2020?
Beyond embracing a potential no-deal Brexit, as an industry we must challenge the institutional thinking from clients and OEMs by focusing on driving value creation for their customers through the successful integration of the "right", not necessarily the "best", technology while in parallel delivering an exceptional customer experience.
We must focus on diverse, inclusive recruitment and retention strategies to underpin the services execution of the above. There is so much talent in both the graduate and senior client buy-side. The right blend of youth and genuine client experience will provide the platform needed to successfully monetise the benefits of AI, machine learning and automation. You cannot build a sustainable culture of innovation without leveraging these skills from both ends of the spectrum.