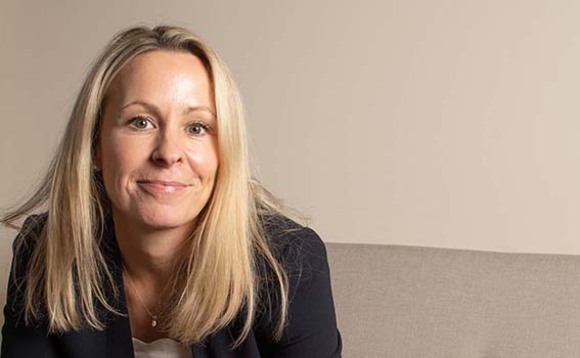 Chief executive, Distology
What was your dream career as a child?
When I was very young, I wanted to be an actress as I was totally in love with Shakespeare. Then as I got older, I wanted to become a barrister. So, that worked out well then…
What has been your personal highlight of 2019?
There have been a few highlights for me and more importantly the growing Distology team of who I am immensely proud. Personally, it has to be moving house… finally. It took a gruelling 10 months and damn near killed me due to a very long chain, incompetent people and our ridiculous system in the UK. Rant over.
Which famous person deserves a (gentle) slap?
I will avoid mentioning any politicians at this time. I think most famous people need a preverbal slap now and again to keep their feet on the ground. Way too much ego in an uncertain world. However, I want to slap the Gallagher brothers and tell them that they need to bury the pettiness and get back together again. Who doesn't want to see an Oasis reunion? #properband
What two things (apart from family) would you grab if your house was on fire?
My dog and my car keys.
Which of your 2019 predictions have come to pass?
I try not to predict too many things as I am an eternal optimist. But the best predictions for my business have come true. I have an amazing, strong team with bags of room for potential growth. The only thing that is predictable is the fact that I still seem to be one of the only women in a room at tech conferences. Boring.
What TV show have you binge watched this year?
Suits and Line of Duty. I've just about finished Stranger Things and also Power. I love Netflix!
How has 2019 been from a business perspective?
Business has been very good from a sales perspective and we are trebling growth easily quarter on quarter and year on year. We are also building out our tech team, not just pre-sales but also post-sales deployment and some in-house development work on bespoke integrations for end users and partners. By introducing additional revenue streams, I believe the business is more viable and also offers a far wider and deeper value add in what has been traditionally purely transactional. We are also now seeing excellent growth and reach in the Benelux with our office in Amsterdam and across the Nordics.
What annoys you most about your commute?
My commute to the office is eight miles so not a long time. However, it constantly amazes me how many bad drivers I encounter en route making bad decisions or driving too fast with no real control over the car. It ultimately makes my commute longer having to navigate them. My weekly London commute is peppered with annoyances but mainly lack of connection to a phone signal!
If you could witness one past event, what would it be?
Assuming this is a time machine trip and not a permanent placement, I would love to have been around when Queen Elizabeth I reigned. I am not a staunch feminist, but it must have been extraordinarily difficult for her to gain trust and power in a time when women were mostly homemakers and considered the weaker sex. It would have been quite good to witness the Battle of Hastings also - a bit gory but I often wonder what large-scale battles would have been like to be part of in that time.
How do you explain the channel to people?
I explain it from a retail perspective. You still buy your Sony TV from John Lewis. You might have your guarantee with Sony, but your contract of purchase is with John Lewis. I have also likened it to estate agents in relation to a two-tier channel model but given my answer to question 2, it's probably not the best parallel.
What have been your favourite and least favourite partner conference destinations?
To be honest I don't often see the location itself, just a hotel conference room but my least favourite is Las Vegas - I am not a gambler and I have been enough to get the best of it. The best was probably Italy in the lakes - just beautiful.
What is the biggest challenge facing the channel in 2020?
Keeping the value in channel is an ongoing challenge, especially as procurement becomes a streamlined process and cloud is more accessible. Value should always come from going that extra mile and providing agility where you can. There are hundreds of new products coming to market, especially in cyber, every year and it's important to run proper due diligence on whether they are right for you as a partner and end user. Most of my time is spent looking at new tech and the market.
Another big challenge is the fact we have a dearth for talent. As we trailblaze, we must not forget that we need to bring a swell of next-gen talent with us and we are all equally responsible for this growth. Succession planning is crucial for our industry success. If you love your job, get out there and talk to your local schools and colleges and evangelise.