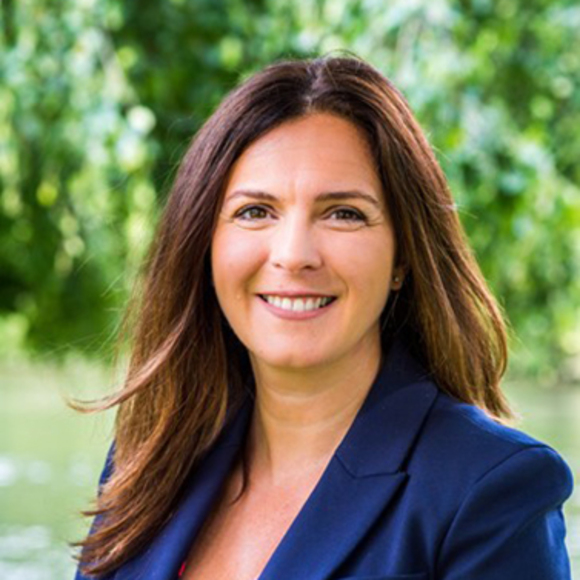 What has been your personal highlight of 2020?
It has been a challenging year, but a big inspirational highlight for me came from my 16-year-old daughter, Elise. Despite all the hurdles COVID-19 threw at schoolchildren in 2020, I was super proud that she smashed her GCSEs with 12 A* grades. She's now my go-to person when I'm having challenges with my budget.
Which three celebrities would you invite to a Zoom party?
My ideal Zoom party would be a virtual cookery class with Gino D'Acampo, Claudia Winkleman and Katherine Ryan. The three of them are so witty and hilarious - but I can't imagine the food would come out that good given we'd all be crying with laughter.
What has been your guiltiest lockdown pleasure?
Pre-lockdown, my weeknights were filled with events and customer dinners. I've loved having a hard stop in the evening and being able to connect with my family over dinner every night. Talking to friends and colleagues, family time has been among the best benefits of lockdown.
Which tech figurehead has inspired you most this year, and why?
Satya Nadella has been a great figurehead this year. Without his stewardship of Microsoft and the move towards collaboration tools and software, working during the pandemic would have been a very different story. Thanks to these tools, workers around the world shifted seamlessly to virtual meetings almost overnight, bringing staff and businesses together during one of the toughest periods I've ever experienced in my career.
What piece of technology, or app, have you not been able to do without during the pandemic?
Netflix has been my go-to app to keep me and the family entertained during the pandemic. My husband is a property developer, and he's exasperated with me and my desire to redevelop homes to achieve my Selling Sunset dreams after seeing all those amazing LA mansions.
If you could be anyone else for a week, who would you be and what would you do?
I've always been a fan of Sir David Attenborough and I'd love the freedom to travel the world and visit remote places to experience the intimate moments with animals he's had over the years. My favourite Attenborough moment will always be his encounter with the Rwandan gorillas, I'd love to do that!
Do you miss face-to-face events?
While I miss seeing our partners and the banter and team camaraderie that come with face-to-face events, I certainly don't miss the preparation, stress or nerves that running major events entails.
How will COVID leave its mark on the way the channel operates long term?
I think the work model has been fundamentally broken and that the hybrid home/office model will be the legacy of COVID-19. But more importantly, this new work model has the potential to rebalance the channel workforce, neutralising the overtly masculine sales floor and creating places where women can feel secure and thrive.