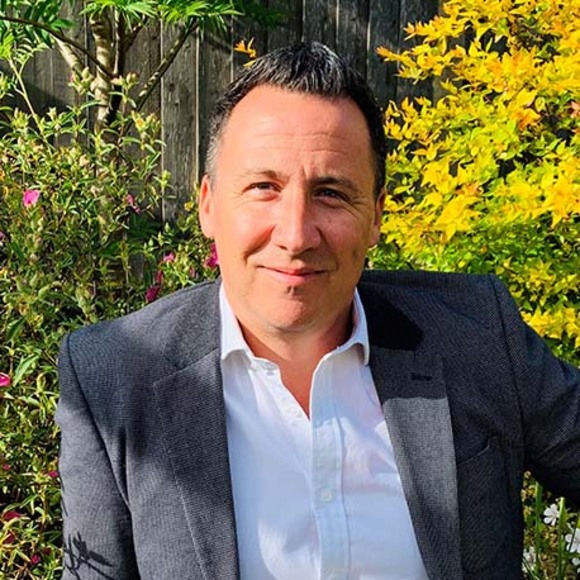 What has been your personal highlight of 2020?
Being in lockdown with my wonderful family. It sounds bizarre that lockdown was a personal highlight, but after the first week of recalibration, I found myself loving and cherishing the time I had with my family.
I have three kids, all under 10, and a sparkly soulmate wife, which means there is never a dull moment spent in their company.
Which three celebrities would you invite to a Zoom party?
Sir David Attenborough, Winston Churchill, Lady Gaga. What a combo!
What has been your guiltiest lockdown pleasure?
Whisky (single malt obviously), but I'm not feeling very guilty about that; unlike being coaxed into watching some trashy TV (Glow Up!) and getting seriously immersed in playing Monopoly with the family.
Which tech figurehead has inspired you most this year, and why?
I think Elon Musk is worth a mention here. He is arguably one of the most successful technological entrepreneurs and innovators of our time. His recent achievements with SpaceX are commendable and his ongoing commitments to our planet, sustainability and renewable energy initiatives are inspiring.
What piece of technology, or app, have you not been able to do without during the pandemic?
My webcam! Which I'm sure is the same for most. It's been my much-needed people window on a locked-down world.
If you could be anyone else for a week, who would you be and what would you do?
I wouldn't want to be anyone else. I'd want to be the very best version of myself and then do what I'm passionate about - delivering an exceptional service and making a lasting and positive impact on all those around me.
Do you miss face-to-face events?
Of course I do. Humans are social animals and we naturally seek face-to-face interactions as essential to our well-being. My wonderful team at OryxAlign have redefined the term "social animal" and we all immensely look forward to reconnecting physically.
How will COVID leave its mark on the way the channel operates long term?
While COVID has been extremely cruel to society and the economy, it has been an accelerator for digital transformation. Organisations that had not yet started on their digital journey have come to the stark realisation that investing in agile, secure and flexible technology platforms is now essential for survival.
This has presented the channel with even more opportunity as organisations invest more into cloud, cyber, collaboration and good old-fashioned end-user compute. Now more than ever we need accelerated innovation in the channel so, hopefully, positive outcomes lie ahead as a result of COVID.