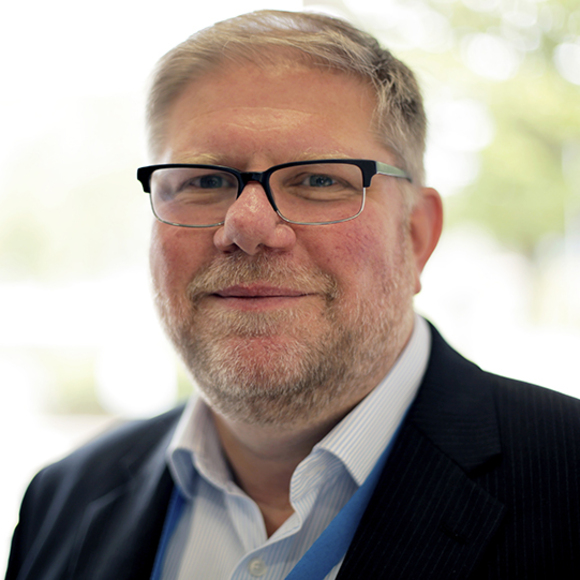 What has been your personal highlight of 2020?
From a business perspective the breadth of services, including launching our public cloud brand Oworx during lockdown, together with the innovation and flexibility that SCC has delivered for our customers during the COVID pandemic.
On a personal front the birth of my first grandchild in April, a beautiful 'lockdown' baby.
Which three celebrities would you invite to a Zoom party?
Gordon Ramsay to rate my food, Jonny Wilkinson for rugby chat and Russell Howard for up-to-the-minute topical humour.
What has been your guiltiest lockdown pleasure?
Spending too much time and money on my outdoor bar/kitchen and wine but I don't have to book a table and it doesn't close at 10pm.
Which tech figurehead has inspired you most this year, and why?
I am sure a predictable answer, Jeff Bezos for his continual ability to challenge conventional thinking.
What piece of technology, or app, have you not been able to do without during the pandemic?
Microsoft Teams. While it's not perfect, it has absolutely transformed the way in which we interact remotely.
We have used it extensively for business meetings, customer meetings and presentations and to help maintain social interaction with colleagues.
If you could be anyone else for a week, who would you be and what would you do?
I'd join Gordon, Gino and Fred on their next road trip, ridiculous fun.
Do you miss face-to-face events?
Absolutely. An enormous amount of knowledge can be shared very quickly being with peers, colleagues and customers in a business or social environment. Videoconferencing tools are a pretty effective replacement for face-to-face meetings but when screen sharing much of the video benefit is lost. In our COVID-safe new normal we must ensure the balance of office-based working and remote working is a productive one and not a compromise.
How will COVID leave its mark on the way the channel operates long term?
COVID has only accelerated most businesses' need to modernise. The speed at which many organisations have delivered this change has orphaned previously planned projects, leaving many outdated. This presents a great opportunity for our consultancy and professional services business. I am sure we will all travel less as we and our customers become less centralised and we must deliver solutions that effectively support distributed working.