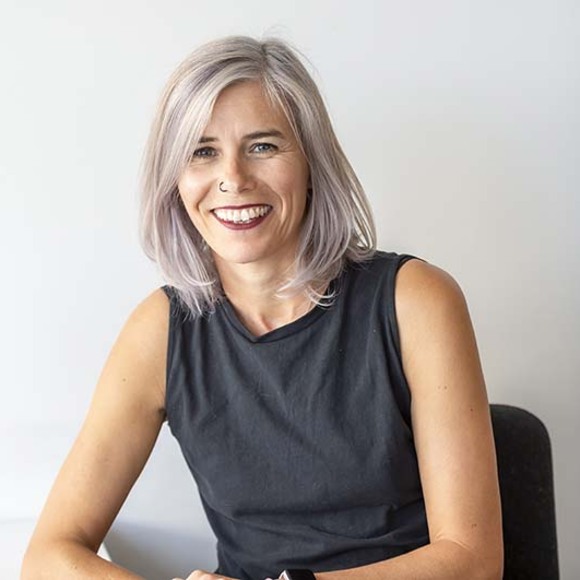 What has been your personal highlight of 2020?
On a personal level, I loved having all our children in one place during lockdown. It was an unexpected gift.
With the business, seeing the team win a lot of new cloud business and our continued success in deploying enterprise networks for some of London's biggest construction projects, especially when you consider the challenges working on site this year.
Which three celebrities would you invite to a Zoom party?
Phoebe Waller-Bridge for her honest, brutal sense of humour and analysis of the issues that really matter.
Alexandria Ocasio-Cortez, US politician and activist who has a badge that says "Well-behaved women seldom make history". She has raised the profile of women's rights and climate change in such a persuasive and eloquent way I'd love to hang out with her.
Margaret Atwood, simply a legend I would love to meet. A brilliant feminist prophet whose dystopian writing imagined societies riddled with misogyny, oppression and environmental chaos.
What has been your guiltiest lockdown pleasure?
I'm lucky enough to live near the sea and a daily swim kept me sane even when strictly speaking it wasn't allowed. I've also loved not having to brush my hair and get dressed every day.
Which tech figurehead has inspired you most this year, and why?
I have loved reading about the robot Pepper who can learn people's interests and have simple conversations. Pepper has been deployed in care homes and an international trial has found that chatting with Pepper boosted mental health and reduced loneliness in residents. If Pepper isn't the figurehead then I'd choose Masayoshi Son for his investment in this brilliant, life-changing technology.
What piece of technology, or app, have you not been able to do without during the pandemic?
IGTV for drip-feeding me yoga throughout.
If you could be anyone else for a week, who would you be and what would you do?
Having taken part in the Ration Challenge in 2020, eating the rations of a Syrian refugee for a week, I would be the UN High Commissioner for Refugees and would work with the UK government to resettle more refugees in the UK, offering the opportunity to rebuild their lives with dignity, enriching our society with their skills and stories.
Do you miss face-to-face events?
On balance I would say no, as trade events take up time that can be better spent elsewhere. But I have missed our own company events. It's difficult to properly hang out over video and chat and it's been hard for me to get to know new people who have joined the team this year.
How will COVID leave its mark on the way the channel operates long term?
It has affected us all in so many ways it's hard to pick out just one or two. It's highlighted that companies, like Ideal, that have developed strong relationships over time are performing better than those that took a more transactional/reseller approach.
When lockdown started, we immediately took the attitude of how can we help our customers? Everything flowed from that. I also think that the trend to solutions-as-a-service has accelerated even faster than we expected, and the ramifications of that for the channel will be really interesting.