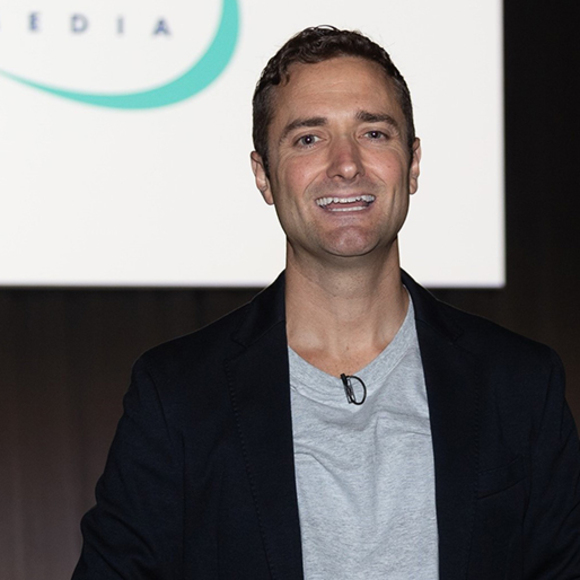 What has been your personal highlight of 2020?
Due to the reduction in travel I have spent more time with my family this year than at any other time. Professionally, witnessing the resilience and adaptability of the CCS team to support each other and our customers has been inspirational.
Which three celebrities would you invite to a Zoom party?
Peter Kay, Billy Connolly and Steve Coogan. I think we could all do with a light-hearted good laugh right now.
What has been your guiltiest lockdown pleasure?
Substituting part of the time previously lost to commuting for a daily morning run or cycle followed by chocolate, biscuits, and tea throughout the remainder of the day.
Which tech figurehead has inspired you most this year, and why?
It's a safe answer but all the technology leaders and organisations we work with have acted inspirationally this year. As an industry we have witnessed a real togetherness and focused action supporting organisations, sectors, and economies to survive and thrive through technological flexibility.
What piece of technology, or app, have you not been able to do without during the pandemic?
There are two: Zwift and Strava. How did we ever live without them?
If you could be anyone else for a week, who would you be and what would you do?
It's impossible to answer this without a deluge of political and geopolitical opinion.
Do you miss face-to-face events?
Yes! Virtual face-to-face is great and we have proved the efficiency gains and survey obvious higher rates of adoption throughout 2020. However, it is great to get together in person at events. A future balance of in-person and virtual will be a positive thing.
How will COVID leave its mark on the way the channel operates long term?
The channel is and always has been extremely adaptable and therefore remains increasingly relevant for customers and partners. This will continue. We will see a reduction in (previous) constant travel, more balance for our people, and greater adoption of the technology that delivers the flexibility that is promoted to customers.