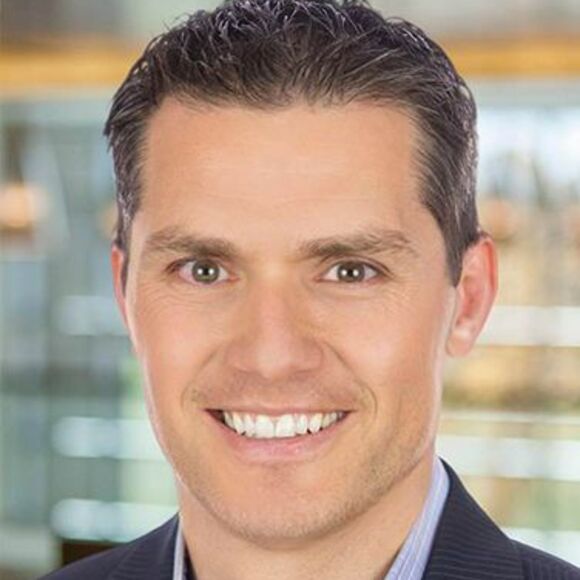 What has been your personal highlight of 2020?
2020 has been a year like no other. I was proud of the entire channel - from partners to vendors and distributors - how they rose to the occasion in March to help customers build a new remote topology from scratch. From hardware to software, and the multitude of services to make it all work, combining very late nights and early mornings to deliver uninterrupted business to customers.
Which three celebrities would you invite to a Zoom party?
I'm going to choose dead celebrities to mix this up. Robin Williams, John Candy and Chris Farley would make one of the most entertaining Zoom parties ever.
What has been your guiltiest lockdown pleasure?
I haven't been able to play hockey a few times a week so I have escaped the house to cycle 50-plus miles on the weekend. Great time to think and reflect.
Which tech figurehead has inspired you most this year, and why?
I continue to be impressed with Satya Nadella. Quietly building a $1.6tn juggernaut while keeping the partner-first culture and DNA. Outgrowing major players in the IaaS, SaaS, security, UCaaS, and productivity spaces and not getting involved in the crisis/politics of the week while keeping customers as the North Star can be a lesson for other large tech CEOs.
What piece of technology, or app, have you not been able to do without during the pandemic?
After 17 years at IBM and Lenovo, I started to dabble with Apple. Over time, I have moved into full fanboy mode and own at least one of everything they sell. The way my entire life is managed from health, sleep, financial, music, shopping, pictures, work and social as I move from device to device is magical.
If you could be anyone else for a week, who would you be and what would you do?
A superpower I would love to have is to be invisible. I'd love to be that proverbial fly on the wall in the back rooms of business, politics and other parts of life for a week. It would be fascinating and scary at the same time.
Do you miss face-to-face events?
I do, but I also have a new appreciation for meetings that can be done via Zoom versus travel. The first reflex of booking a plane ticket will be forever altered and people's comfort level with more real-time, integrated communication and collaboration will complement face-to-face relationships in the future.
How will COVID leave its mark on the way the channel operates long term?
Customers' move to automation, accelerating cloud investments, new remote topologies creating new risk, security, and continuity approaches, the growth of e-commerce/marketplaces, and customer/employee experience will create enough mystery to drive margins for the next decade for the channel. The opportunities measure in the trillions of dollars for this industry.