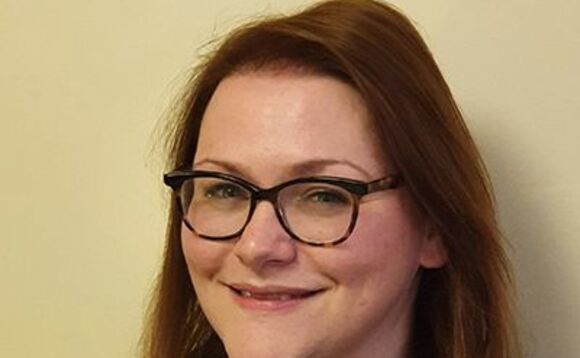 What has been your personal highlight of 2020?
Turning 40 at the beginning of lockdown. My planned trip to Paris had to be abandoned but, much to the amusement of our neighbours, my amazing friends turned up on our doorstep to sing happy birthday to me and to deliver my presents, together with a homemade model of the Eiffel Tower!
Workwise, I was nominated for the CRN Woman of the Year Award earlier this year. This felt like a great vote of confidence from Softcat but I was even more surprised - and very chuffed - to have the external validation of making the shortlist.
I was also promoted to legal director in August and now sit within Softcat's Senior Leadership Team. It's a really exciting role and a great opportunity for me to highlight the contribution that the legal function can make to our business. I've also been really touched by the incredibly positive response from my Softcat friends and colleagues.
Which three celebrities would you invite to a Zoom party?
Jessica Fostekew, comedian, actor and writer.
Chris Gethard, comedian and host of the podcast "Beautiful Anonymous".
Baroness Brenda Hale, the former Supreme Court judge, perhaps best known for delivering the court's judgement that the prorogation of Parliament last year was void.
What has been your guiltiest lockdown pleasure?
Rewatching Buffy the Vampire Slayer.
Which tech figurehead has inspired you most this year, and why?
Dr Anne-Marie Imafidon, co-founder of Stemettes. I heard her speak at an event last year and thought she was an incredible speaker, really engaging and inspirational.
Her enthusiasm and passion are contagious and I think the work that Stemettes do, including the Outbox 2020 events they've run during lockdown, is just brilliant and a great way of promoting STEM careers and encouraging more women into sciences and the tech sector.
What piece of technology, or app, have you not been able to do without during the pandemic?
Video conferencing technology - Teams, Webex and Zoom have been essential for working effectively during the pandemic and we've used WhatsApp and Zoom for home-schooling and staying in touch with friends and family.
Having said that, I've also loved sending and receiving more letters, cards and parcels than usual during lockdown. A well-timed message can really brighten your day but I've kept several of the cards I've received recently because they continue to make me smile. My son and I also really enjoyed creating and sending life-size cut-outs of him to his grandparents!
If you could be anyone else for a week, who would you be and what would you do?
Gavin Williamson, minister for education, in the hope of being able to rewrite the national curriculum to replace some of the more torturous elements with a love of learning and more practical life skills. Surely knowing how to properly manage your own finances or how to help a friend who is struggling with their mental health would be infinitely more useful than being able to identify a fronted adverbial?
Do you miss face-to-face events?
Lawyers rarely get invited to industry events outside our own profession(!) but I have missed being able to meet new people and share ideas face to face. Speaking to people online can be less daunting than networking in a room full of strangers but it can also be much harder to make those initial connections.
How will COVID leave its mark on the way the channel operates long term?
We've seen lots of great examples of manufacturers, distributors, resellers and finance providers working together even more closely over the last few months to find workable solutions for our customers. I'm sure that increasingly collaborative and creative approach will continue in the long term, particularly as we deal with the legal and logistical challenges of Brexit.
It also seems inevitable that we'll see a lot more homeworking so, even if we have fewer regular guest appearances from assorted children and pets, I think we'll see a continued reliance on video calls in place of face-to-face meetings. Similarly, I expect to see more events delivered virtually, or perhaps as a hybrid of in-person and online events. It can be harder to create an exciting atmosphere or make those personal connections when we're not face to face but there is also great potential to make these events much more accessible.
If we can find creative ways to provide that sense of occasion and opportunities for those conversations that happen in between the scheduled sessions, virtual events could actually help improve the diversity of both speakers and attendees in a really positive way.