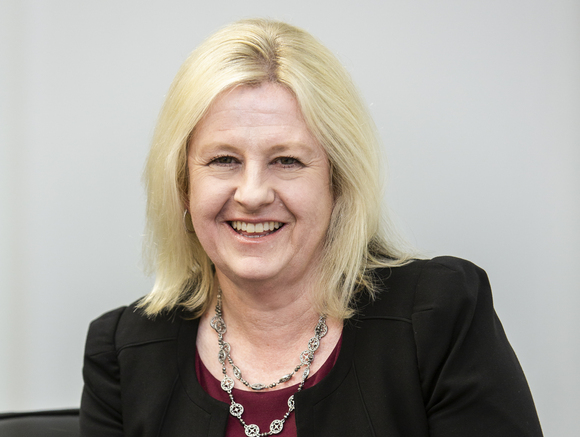 CEO, Nettitude
Name: Karen Bolton
Role: CEO of UK-based cybersecurity provider Nettitude
Context: Bolton took on the CEO role last summer after Nettitude founder Rowland Johnson hung up his boots. She is based out of the US
Career highlight so far:
I have spent the longevity of my career within the technology industry, in organisations who provide products or services to business enterprises. As a result, I have had the opportunity to work with some of the world's leading organisations. Having the chance to understand how they are successful, and being able to contribute to that success in some meaningful way has always driven me.
More recently, Nettitude was acquired by Lloyd's Register and with that came a challenging set of financial goals for our executive team to accomplish. Achieving those goals and then taking on the role of CEO as successor to our founder, Rowland Johnson, is definitely a recent highlight.
How did you get into the cybersecurity sector, and what led you to occupy your current role?
I have learned over the years that my passion for business comes from two core places:
Technology and how it works to serve organisations
How successful organisations operate, what their challenges are and how they face off to those challenges in order to achieve results.
Cybersecurity brings together those passions - cybersecurity risk is one of the most significant challenges that organisations face today, and the complexity of this risk is forever increasing. How to manage such complexity and put in place strategies to address it, is both intriguing and thought-provoking, and ultimately what drew me to the industry.
I was then fortunate enough to be provided the opportunity to join Nettitude; an organisation at the forefront of addressing these challenges. I joined in 2017 as the head of our operations in the U.S. When Rowland Johnson stepped down as CEO in 2020, I succeeded him as CEO.
Who is your role model?
As it relates to role models and mentors, I have always tried to draw from broad experiences and behaviours of others that I see as being effective, both men and women. From the perspective of being a woman in the technology sector, I think that Sheryl Sandberg has led the charge in encouraging women to support each other rather than viewing the small female pool of talent in the sector (compared to our male counterparts) as their greatest competition.
However, without question my greatest role model and inspiration is my "wheelchair enabled" daughter. She has a level of determination that I can only hope to emulate, and has learned to advocate for herself in a way that enables her to be viewed as an equal to any of her able-bodied counterparts.
Who is your career mentor?
From a cybersecurity perspective, Rowland Johnson has definitely been a mentor for me. He successfully grew Nettitude from the ground up to the organisation we are today and I continue to benefit from his guidance.
Does the gender diversity deficit in cybersecurity warrant highlighting?
As the CEO of a cybersecurity organisation, I recognise that my role creates a platform by which I can help to forge an inclusive and diverse environment and I am extremely passionate about doing so.
As humans, we are best challenged, and produce our best results, when we operate in environments of different views and perspectives. In an environment where we encourage, respect and embrace those differences! If we are surrounded by people who think the same as we do, then where will innovation and creative thinking come from?
Within the cybersecurity industry, I think this is an even greater challenge. The images that are conjured up when we think of cybersecurity is people, usually men, sitting alone wearing a hoodie and hacking into some system or another. You only have to look at the many cybersecurity company websites in the marketplace to see what I am referring to. If we are to tackle the gender and diversity deficit, then we have to change the image of the opportunities we represent as an industry. Everything from our branding, how we market to a prospective workforce, hiring practices and career advancement.
Cybersecurity is a serious business risk for organisations, one that Boards of Directors and CEOs care about. If as an industry we can focus on the broader impact of cybersecurity risk, it is my premise that our industry will appeal to a wider, more diverse group of people.
What is your advice to women and girls thinking about a career in cybersecurity?
My advice to women and girls thinking about a career in cybersecurity, don't just think about the opportunity as learning how to hack into, or protect data and systems; also consider it an opportunity to work with senior business leadership, supporting them to manage and mitigate this highly complex risk.