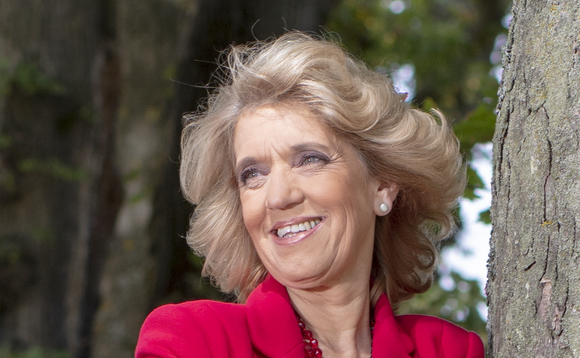 CEO, PCL Group
Name: Jeanette Forbes
Role: CEO of Aberdeen-based MSP PCL Group
Context: Forbes founded PCL from her local library in 2000 after being made redundant from her previous role as secretary at an oil ang as story (read more here). Today it employs 17 staff. In 2020, she was awarded an OBE for Services to Business, Technology and Charity.
Career highlights so far: My career highlights so far are too many to mention which I am incredibly humble. When I see the staff that I employ "grow" within the organisation this is the most rewarding of any career highlight. Always remember staff are your most valuable asset.
Who is your role model?
My role model is Sir Ian Wood for his business acumen. Sir Ian Wood is not directly involved in the technology industry but if you run a business you certainly need some knowledge in all areas of strategic, organisational and financial management.
Do you think the IT industry's gender diversity deficit - and diversity deficit more widely - warrants highlighting?
Absolutely. It has taken most of my career to finally start to see more women coming into the IT industry. STEM is such an important career choice. I have never been able to understand why only a few women come into this sector or even consider STEM as a career choice. I just love being taken out of my comfort zone and rise to the challenge to deliver, something unique for the IT sector.
What are the key business benefits of having a diverse workforce?
By having a diverse workforce you are able to reason out the conversations that can sometime become extremely difficult without the influence of diversity. Women have some incredible "soft skills" and this adds to the strength of the team when challenging conversations are the main focus. Women add the dynamic and add the attribute of "reason" just at the right time and this is so incredibly valuable to an organisation. Sometimes organisations don't recognise the influence women have on businesses until it is too late.
What's your top tip for tech providers that are serious about tackling their gender or diversity deficit?
It would be to ask them to look beyond this as one of the main reasons for not taking on or adding a female to their team. Try and visualise what your company would look like if you had a balance of male and female employees that can add so much more value. A team of well-connected people through diversity can add to the profitability of a company too and this is a known fact!
What is your advice to women and girls thinking about a career in the channel?
The advice would be "just do it". Working in technology is an immensely exciting career choice and one that I can highly recommend. My only wish would be that I had another 40 years in this sector. As digitisation, AI and machine learning evolves and we start to see the results of some very clever innovation., who knows where this next generation will take us as they make their mark in a world that is ready to embrace the next stage of technological advancement.
Who is your career mentor?
A previous chairman from when I was employed by a local company prior to running my own business. Many people would ask me why I wanted him to mentor me in the early years? Simply because I needed someone who could give me straight advice and be brave enough to tell me when my decisions were not in the best interest of the company. The person who became my career mentor could do this, although I often challenged his thought process and we did not always agree! That is the value of having someone who can tell you that you are wrong and leave you with that thought. Would your husband or partner dare to do this?
How has Covid impacted the diversity debate?
I think that Covid did impact the diversity debate because it has taken the focus off this topic and quite rightly so, to enable us to throw all our weight behind the global pandemic and saving people's lives. However, as we are now starting to return to what is the "new normal" we need to re-align and start having those conversations that take us out of our comfort zone and challenge areas of our society that refuse to acknowledge women's contribution, at all levels and in all sectors. Just as the pandemic has enhanced our use of technology by eight years, I saw a recent publication that stated the coronavirus pandemic could wipe out 25 years of increasing gender equality, and according to the World Economic Forum "gender parity will not be attained for almost a century". So for today let's Celebrate International Women's Day and recognise those women who want to be first class women and not, second class men.