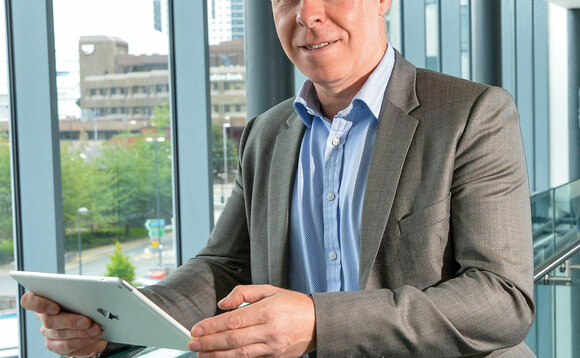 What has been your personal highlight of 2021?
Doing my first in-person event - a Yorkshire Tech Round Table Dinner in July - when the keynote speaker, a local software business founder and CEO opened her keynote with the statement: "Is anyone else absolutely knackered or is it just me?" To which most of the other attendees, including me, had a big sigh of relief, as the consensus is that the whole IT sector leadership is exhausted after the last 18 months. A quick CRN poll is needed.
Which tech figurehead has impressed you the most this year, and why?
Antonio Neri, HPE CEO, as he continued to successfully execute the transformation of HPE around the edge to cloud as a service strategy, which is so relevant in the new world we find ourselves in. Many originally thought "WTF?" when he gave his Vegas keynote to launch it three years ago, but HPE now finds itself 18 months ahead of its major legacy competitors on that aaS journey after the HPE early pivot.
Which one lockdown habit do you plan to keep going?
It's a toss up between showering only once a day - it's not an OCD issue, it is just I liked to shower in the morning before going to the office and again in the evening, but who goes to the office these days? - and the second conundrum, my not buying a daily cappuccino, as now as a self trained Barista I make my own.
Which face-to-face industry event are you most excited to return to, and why?
Outside of DTP's own annual DTP Inspire Kick Off event, it's either HP's or HPE's Global Partner Conference - for obvious reasons it's difficult to pick between the two as a HP/HPE-only reseller.
If you had the time to learn one new skill, what would it be?
Outside of enhancing my Barista skills, I always watch the Groundhog Day movie with envy around Bill Murray learning to play the piano to expert level in a "single day". I say that with irony as lockdowns 1, 2 and 3 felt like my own Groundhog Day sequels.
If you could go back in time and tell your childhood self one thing, what would you say?
Invent a business that involves making short entertaining movie clips recorded on a mobile telephone, and patent the company name TikTok. My childhood self would reply: "Mum, there is a looney in the house."
If you had to sing karaoke, what would be your song of choice?
It's a close call between Foo Fighters Times Like These, and Paul McCartney's Blackbird (I love the lyrics).
Sum 2021 up in three words.
Groundhog Day Sequel.