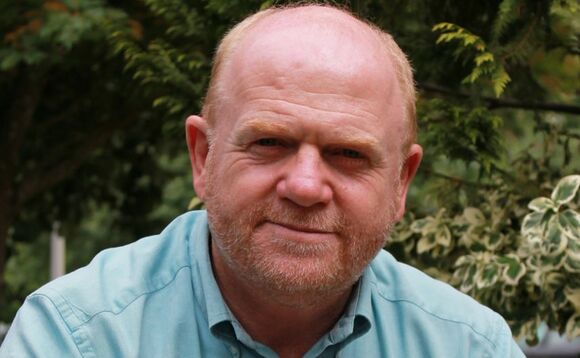 What has been your personal highlight of 2021?
A truly selfish one was getting back on the golf course. Getting four to five hours of exercise in the fresh air had been missed. This has been helped by the slow lifting of restrictions which has meant more business golf, and more quality time spent on the course with our vendors and channel partners.
Which tech figurehead has impressed you the most this year, and why?
No one specific. I see a lot of new technology companies knocking at our door but still, no one killer application. In our business there is a lot of technology innovation so picking the winners and building out sales momentum and go-to-market propositions is key. So, my vote goes to our tech team, who despite everything, kept their focus throughout very trying times.
Which one lockdown habit do you plan to keep going?
Virtual meetings, especially when you consider how much "dead time" is spent travelling to and from physical meetings. Human, face-to-face interaction is still hugely important, but we really should not lose the habit of virtual meetings where it makes sense. Also, with a lot of the team working from home, making sure we do video calls and not phone calls when we can. It needs to be a balance of course but we'll continue with more video than we did before for sure.
Which face-to-face industry event are you most excited to return to, and why?
One event that I'm really looking forward to is the return of our five-a-side charity football competition early next year. It simply cannot be beaten. Teams from vendors and channel partners playing five-a-side for charity will be a great day again. We might even invite competitors this year too! On the flip side, I don't see the appeal for F2F shows any more; I think Covid-19 has damaged these for good.
If you had the time to learn one new skill, what would it be?
I'm still trying to get to grips with the piano. It needs time and dedication but despite a) having an electric piano and b) having a lot of spare time at home over the last 18 months, I've managed no improvement at all. It's something I want to do, so will add it to my 2022 list.
If you could go back in time and tell your childhood self one thing, what would you say?
Enjoy the day a bit more and slow down. Now in the 'Autumn' of my life, I try to enjoy each day as it comes. But when you're young there seems to be a rush to do everything as quick as you can. Also, maybe try to stay in one job a bit longer. Exclusive is now my longest tenure at more than nine years but again, when you're younger you feel that the grass is always a bit greener elsewhere.
If you had to sing karaoke, what would be your song of choice?
Hey Jude. It takes me back to my roots and nearly everyone knows bits of it!
Sum 2021 up in three words.
Time to rebuild.