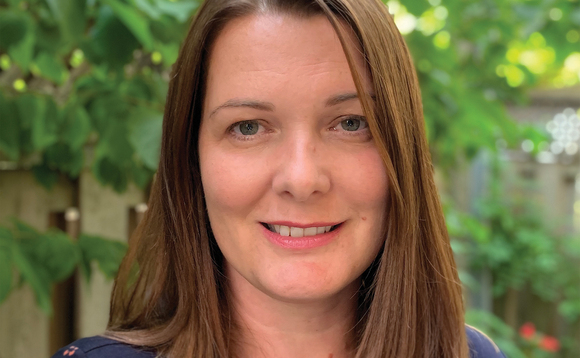 What has been your personal highlight of 2021?
After having spent the last two years in Toronto, Canada with our Aptum North American team, which coincided with the pandemic, we decided to move back to the UK this autumn.
Coming back to England was a highlight for me as I am now able to spend time with family, although I am grateful for all the new friends we made in Toronto.
As for a personal career highlight, the Globee Women World Awards named me 'Transformation Leader of the Year' 2021.
It was an honour to be awarded for the work we've achieved at Aptum, supporting organisations through the continually changing technology environment.
Which tech figurehead has impressed you the most this year, and why?
Satya Nadella, the CEO of Microsoft, has impressed me considerably this year. As a leader, he enables his employees through clear communication and purpose.
He also frequently shares his life lessons, which I have personally found inspiring. Under Satya's leadership, Microsoft has transformed its culture and influenced many of us in the industry. Through Microsoft's strong response to cloud, home working and company values, we have transformed the way we work and live. I admire him.
Which one lockdown habit do you plan to keep going?
I must admit lockdown sparked many different habits, some of which I've stuck with and some which I haven't. But the one habit I plan to pursue is my re-ignited love for playing the piano. Back when I was a teenager, I learned how to play, but through adolescence and my early 20s, it was a hobby that fell on the back burner.
But with the onset of lockdown, I bought a piano to reteach myself how to play. I am also tutoring my seven-year-old son, and it is something we love doing together!
Which face-to-face industry event are you most excited to return to, and why?
Web Summit 2021 is happening in Lisbon this November - in person! I am a huge fan of Paddy Cosgrave, the CEO, and his team who run this event. I supported the Collision event back in 2020 at the start of the pandemic, which was all done virtually due to restrictions, so I am ecstatic to travel back to Lisbon and meet start-ups, innovators and tech industry experts.
If you could go back in time and tell your childhood self one thing, what would you say?
Don't sweat the small stuff. I was born to worry and fuss about the minor details in everything.
Over time, I've learned not to do this, but as a child, I would worry about things that didn't end up being important. Hindsight is a wonderful thing and looking back, I would tell myself not to worry so much.
If you had to sing karaoke, what would be your song of choice?
Who doesn't know the words to Livin' On A Prayer by Bon Jovi - it is a karaoke must!
Sum 2021 up in three words.
Still in transition.