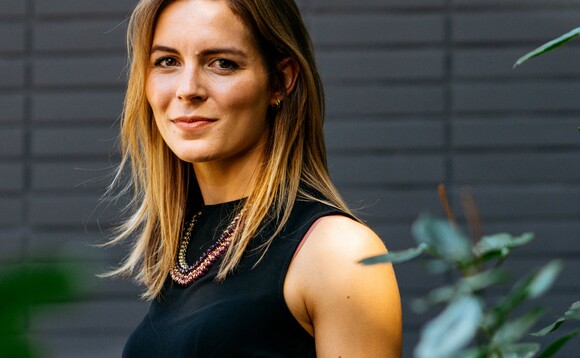 Role: I am the CEO of Wanstor, a London-based managed service provider.
What does Wanstor specialise in?
We specialise in enabling ambitious organisations in the hospitality and NFP sectors to scale, by optimising their technology platform and infrastructure. We have expertise across the entire technology stack, with strong capabilities in cloud, security, networking and business applications and data.
Does the industry have a diversity problem and, if so, why does this matter?
It definitely does, but it's not alone.
I found myself feeling inspired, energised and motivated just from being around like-minded women. I would love that for our industry.
Diversity breeds new ideas, better customer engagement, and broadens the talent pool. The problem is that if people who could bring that to the table don't feel like they belong in a space they can be discouraged; either not participating in the first place or leaving to a role where they feel they can have a bigger impact.
I attend numerous events for business leaders in the sector and find it disheartening to see a very predictable demographic. I didn't realise how much of an impact it had until I attended a conference for one of our customer sectors where there was a lot more gender diversity; I found myself feeling inspired, energised and motivated just from being around like-minded women. I would love that for our industry.
Unfortunately across the board only seven per cent of FTSE 250 organisations are female led, and this is the same level as 2016.
Do you feel the outlook for women in the industry has changed at all in the last four years?
Personally, I can't say I have noticed a tangible change, however I have come from a consultancy background where there was more gender diversity so I know there is a long way to go. As an organisation we have put a focus on recruiting for diversity, however unfortunately as everyone in the sector is painfully aware, there simply isn't enough talent.
I have noticed more of our clients having female IT leads which is an encouraging sign.
With CDW and Insight recently appointing female CEOs (alongside Crayon and Avanade), three of the top four global IT solutions providers are now female led. Is this a positive sign for the industry?
This is a fantastic indicator. Diversity in leadership is incredibly important as it drives the purpose and strategy of the business, and other women in the business role models to which to aspire. I love that Pamela Maynard at Avanade has prioritised culture and purpose for the organisation, this is what the workforce demands.
Name one thing companies in our sector should do differently to ensure they are attracting, retaining and promoting more female staff
The role of MSPs is to enable organisations to make the most of technology. Technology enables them to grow their brand reach, engage more customers and clients, deliver innovative experiences, and make data-driven decisions. Empathy, creativity, and different perspectives are necessary to deliver the best results here. The emphasis in recruitment needs to be on these skillsets just as much as the technical, and candidates need to be shown the impact that our work achieves.
When it comes to retention, I think there needs to be a recognition of how hard it is to work in a sector where you are underrepresented; employers should seek opportunities to create communities for women to come together and learn, inspire and energise each other.