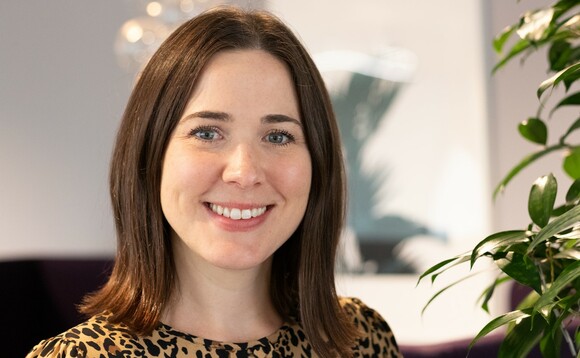 Role: CEO at Crayon
What does Crayon specialise in?
Crayon is a customer-first business that specialises in helping organisations optimise their software, cloud and IT spend so that they can invest in creating more value for their business. We often start by educating customers on what we call FinOps, which is cloud financial management. We look at how they are using the cloud, determine what can be optimised and where we can help their business to grow, whether it's through data and AI, modern workplace solutions or even ensuring their data is protected through our cybersecurity offerings.
Do you feel the outlook for women in the industry has changed at all in the last four years?
We have seen progress in the past four years when it comes to women taking on technology and leadership roles in IT, but there's still much more that needs to be done. For example, there is a gender pay gap in the industry and that shouldn't be. It is up to companies and their leadership to make sure all their employees, regardless of gender, are paid fairly and equitably. Businesses should push for and put better measurement tools in place based on employer and sector pay gap data to ensure there are clear and equal paths for salaries, pay increases and promotions.
While the number of women pursuing a career in STEM has increased, much more can still be done to get girls into the technology industry. We will always need more female leaders because having different viewpoints and voices helps all businesses improve, regardless of their industry.

That's why diversity, equity and inclusion is so foundational to progress in the IT sector and society as a whole.
Name one thing most people won't know about the company?
That we truly have a family-like culture. Some companies talk about how they are a family, but at Crayon, we support each other regardless of location or your job role. I haven't seen that more clearly than the outpouring of support for those affected by the war in Ukraine. It was heartwarming to know that we were able to evacuate and relocate, not just our teammates in Ukraine, but also the Ukrainian relatives of anyone in the entire Crayon organisation, including our subsidiaries. People have given up their homes to provide housing and I'm so humbled by the display of how we are indeed a global family that shows up for one another.
How would you summarise your leadership style?
I am very collaborative in the way that I work. I like to listen to different ideas and explore various viewpoints because everyone brings their own unique experience to the table, so as a leader I listen to those perspectives and try to support an environment that fosters innovation. I also recognise that yes, I am the CEO, but it's not about me. It's about our employees, their expertise, their dedication, and their hard work that makes the company successful. It's an honour to be part of a team that values togetherness and using technology to drive the greater good.
Does the industry have a diversity problem and, if so, why does this matter?
I think that improving representation across all forms of diversity is important for any industry. It's not just about gender or ethnicity or race, it's also about physical abilities, how we think and the different life experiences we have.
I feel grateful to be in this position because unfortunately there are so few positions that have women in leadership positions in tech
All of it is important and I see that leadership has the power to drive cultural transformation. It starts with action from the top. To build a community where people can be themselves and thrive, we must lead by example and inspire others to follow. We encourage our leaders to be vulnerable and let their personalities shine through. We believe in embracing the variety of perspectives and unique people that shape the DNA of our organisation. Every employee's voice is heard, and all ideas are welcome.
With CDW and Insight recently appointing female CEOs (alongside Crayon!!! and Avanade), three of the top four global IT solutions providers are now female led. Is this a positive sign for the industry?
Yes it is a positive sign for the industry, but we need more.
I feel grateful to be in this position because unfortunately there are so few positions that have women in leadership positions in tech. I think about how we have paved the way for other future women because I see how my daughter looks up to me and believes that she can make her dreams come true because of what she's seen that I've accomplished.

However, we're so behind. We need far more women in these leadership positions than we have today which is why I've made it a conscious effort to promote talent in the company but also bring in female leaders, because it starts with action.
Name one thing companies in our sector should do differently to ensure they are attracting, retaining and promoting more female staff?
It's important to make a conscious effort to create job opportunities for women. This includes but is not limited to providing defined career paths and training to ensure their success.