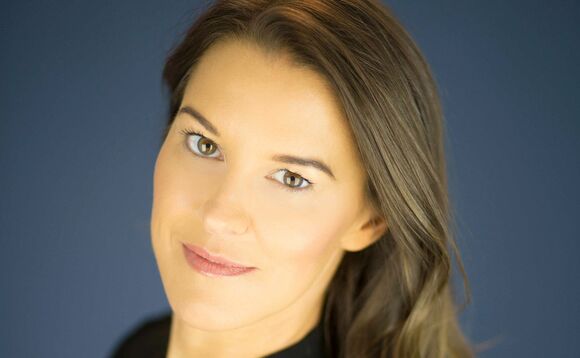 Role: EMEA president, Insight
What does Insight specialise in?
Insight is a Fortune 500 Solutions Integrator, with 11,500 teammates worldwide committed to helping organisations navigate an ever-changing tech landscape. People are at the heart of everything we do. Through our comprehensive portfolio of solutions, far-reaching partnerships and 33 years of broad IT expertise, we are dedicated to helping businesses digitally accelerate and realise their tech ambitions.
Name one thing most people won't know about the company?
Internally, it's no great secret that we have a fantastic, supportive culture. We are proud to have built a culture of diversity and inclusion at Insight, underpinned by our core values of Hunger, Heart and Harmony, where teammates are encouraged to be themselves, where different opinions are welcomed, and where teammates have every opportunity to grow their skillset and realise their full potential. While recent award wins from Great Place to Work have certainly shone a light on our fantastic, welcoming culture, I still think a lot of people don't know this about our company. It's our culture that makes us such an attractive prospect to both clients and new teammates - I believe it's what makes us stand out from the crowd.
How would you summarise your leadership style?
Collaborative. In my role as president EMEA, I realise how important it is to lead by example and inspire others. I believe in a "team first" approach, collaborating with our brilliant teammates, supporting and mentoring them to achieve promotions and career successes is integral to my leadership philosophy.
I believe we should be tackling diversity in general, not just female representation
Having that dialogue and listening to our teammates allows us to learn from one another and build upon our culture - for example - this has resulted in several wonderful Diversity, Inclusion and Belonging initiatives within Insight over the years.
Does the industry have a diversity problem and, if so, why does this matter?
I do think the tech industry in general has a considerable challenge when it comes to attracting talent from more diverse backgrounds. At Insight, we are very aware of the importance of diversifying our team and business. A more diverse workforce offers new perspectives, more creativity, and a more well-rounded outlook. From a business standpoint, undoubtedly that provides a competitive edge, but from a workplace perspective, it helps with the ongoing aim of most organisations - to create a truly inclusive culture. Whilst it's an ongoing journey, there is always more that can be done.
Name one thing companies in our sector should do differently to ensure they are attracting, retaining and promoting more female staff?
I believe we should be tackling diversity in general, not just female representation. Change must come from the top, organisations must consider reflecting diversity across their Boards, and also investing in initiatives that attract new talent and help to retain teammates. In terms of retaining staff - listening to employees, maintaining that 'open dialogue' - that's what is key. At Insight, we have launched several resource groups, aimed specifically at promoting equal opportunities across genders, ethnicities, identities and abilities, within our business. With regard to attracting diverse new talent, we've sought to address this through a number of initiatives including the launch of our new Skills Academy, which provides people without tech experience with an opportunity to build a career at Insight. I have always been of the opinion that background should be no barrier to success.