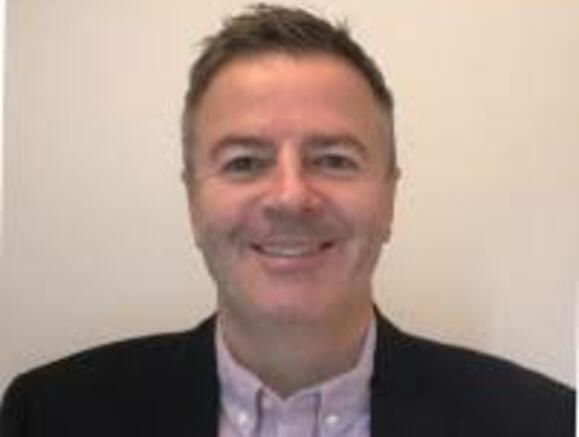 Name: Martin Rutterford
Role: Channel director, UK&I, Check Point Software
Spirit animal: Honey badger
Walk-on song: Bonkers (Dizzee Rascal)
How would you summarise Check Point's channel philosophy?
The channel is the foundation and our entire go-to-market approach at Check Point. Being a 100 per cent channel business for 28 years builds trust, relationships and strength, knowing that we can work openly together to secure our clients in an open and transparent approach. Our partners can build highly profitable services and consultancy opportunities alongside us.
Tell us about Check Point's partner programme in 100 words or fewer
Our partner programme is built on mutual investment, growth and strategic alignment in driving our latest technology pillars and Infinity Architecture to provide customers with the best security to prevent attacks, breaches and vulnerabilities along with the industries best management platform.
This year, we increased the allocation of market development funds (MDF) by over 45 per cent, which allows ALL channel partners the opportunity to request funds to drive targeted development activity for 'new logo' and new business
The programme is about mutual profitability, true partnership and achieving new business growth and year-on-year growth whilst ensuring compliance with accredited technical and commercial champions to drive the best experience for our clients. We educate our channel, reward loyalty, respect incumbency and provide deal registration and margin protection to maximise visibility, profitability and return.
How many partners do you work with in the UK?
We work with over 270 partners in the UK
Are you looking either to expand or reduce that? If so, what partner profile does this apply to?
We are continually assessing our partner landscape to evaluate commitment, drive new markets, new customers and collaboration. This applies to all partnerships both existing and new, incorporating MSSP, GSI, born in the cloud, consultancies and so on.
Have you made any major changes to your partner programme recently, or are you about to?
We always look for feedback from our partners on how we can evolve and we continually assess our programme. This year, we increased the allocation of market development funds (MDF) by over 45 per cent, which allows ALL channel partners the opportunity to request funds to drive targeted development activity for 'new logo' and new business. We also updated our technical requirements to support the skills needed for emerging technology. We have introduced more customer intelligence tools that assist in helping to target incremental sales opportunities for both existing and new customers. We have introduced a Campaign Marketplace to help automate and simplify the way partners execute lead generation campaigns.
Describe your perfect partner?
The perfect partner, to me, will lead every conversation with Check Point, ideally the Infinity Vision. They will be self-sufficient, autonomous, understanding the cloud and how to secure and manage this environment for their clients. They will act with integrity and value whilst providing a high level of service and the best experience of Check Point to our clients. The perfect partner is profitable, passionate and loyal. Alignment and working hand-in-hand is critical to our mutual success.
In which areas would you most like to see your partners invest over the next 12 months?
We want our partners to embrace new avenues for growth. I would like to see them invest in cloud security and our Infinity platform to prevent and protect today and to be the foundation for our clients in the future. This along with helping NEW customers on their journey to having the best security for their environments, data and people.
How do you see vendor channel programmes and channel engagement models evolving over the next few years?
I see the accelerated need for compliance, ensuring technical and commercial skills are in place to ensure the best user experience. I also see many partner enablement tools and information being provided to accelerate joint go-to-market initiatives to deal with the speed of the market and the need for security.
What are your priorities for the next 12 months?
Make it to December!
Do you feel Check Point is doing enough to cater for non-resale partners, including those that sell technology as a managed service, ISVs or agents?
Yes, we already enjoy a healthy relationship with such partners and as part of our ongoing evaluation of channel partners I only see this improving further as the need for managed services will only increase.
Is direct-channel conflict ever an issue in your partner ecosystem, and if so how do you mitigate that?
Check Point has had a 100 per cent channel model for over 27 years where we have built trust and reputation on the fact that this doesn't happen.
Name one trait you prize highly in partners, and one you deplore?
I prize passion and deplore laziness.
How do you feel Check Point's margin proposition stacks up against your peers?
Compared to our peers and our strategic alignment with our channel we are leading the way, especially with the ability to increase each Check Point dollar x 7 with service attached. We are definitely leading the way.
If you could wave a magic wand and change one aspect of your channel performance or strategy overnight, what would it be?
I like to unwind and de-stress by boxing
Every partner would deliver 1,000 new logo customers every quarter. (You did say magic wand!)
What's the most challenging aspect of being a channel leader?
The pace of change is one of the most challenging aspects over anything else, combined with the transition between travel, meetings and Zoom.
Tell us something about yourself most people won't know?
I like to unwind and de-stress by boxing
What is your spirit animal?
My spirit animal would be a honey badger - it's fearless, resourceful and unwavering.
What would be your walk-on song, and why?
Dizzee Rascal, Bonkers because it's so upbeat and positive. It actually was my walk-on song for CRN Fight Night