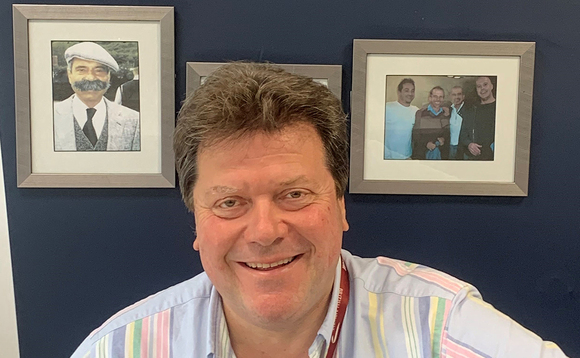 Alex Tatham
Managing director, Westcoast
What's the most pressing issue preventing progress with diversity today that no one's talking about?
The fact that no one is talking about the issue shows it isn't pressing. What is pressing is an appalling gender gap in our industry. Ninety-six per cent of the world's computer code is written by men. It is not just pressing, it's depressing!
What do you believe are the most effective policies and initiatives that companies can implement to promote diversity in their workforce?
Creating an environment where all, particularly women - where I believe the IT industry has the biggest issue - can be recruited, supported and feted for all to see. It's one of the reasons that Westcoast invests so heavily in schools, women-only training programmes and the Women in Channel Awards - where we have 68 nominees and two current winners.
How much progress do you believe the industry has made in diversity since you started working in IT?
There has been plenty of progress - but still not enough. Ethnic diversity has rarely been an issue but there is so much more to do to support the UN Global Goal No.4 - Gender Equality.
What should senior management teams be doing more of to help create a more inclusive industry for everyone?
A company's environment is fundamental to attracting more women into our industry. Promoting all we do, celebrating our role models and ensuring our programmes are visible to all shows the board's emphasis.
How did you first get into the IT industry?
By luck - I was an accountant that set up a training business in an IT distributor. I have done very little accountancy ever since - except calculating Westcoast's growth!
What have been some of your experiences (both good and bad) with how the IT industry has historically approached diversity?
The industry has evolved so much. From Wolf of Wall Street sale floors to an almost 50/50 gender balance today. Frankly, the industry has grown up.
Who have been your biggest role models in your professional life, and how have they helped you to succeed?
I often use James Wickes, MD of Ideal Hardware, as one such role model who saw something in me that I had seen myself. But even before that, I can use Jane Green, EY partner, as a wonderful example of growing a successful team, being frank but fair and never panicking: "In business, there are never problems too big to fix!"
Do you think companies should be compelled to publish 'ethnicity pay gap' data?
No - I think that an individual's ethnicity is their business and not for companies to collect data on.
Do you believe Covid has hampered or helped gender diversity efforts in the IT industry?
I think the pandemic has led to even more family friendly working practices across the industry.