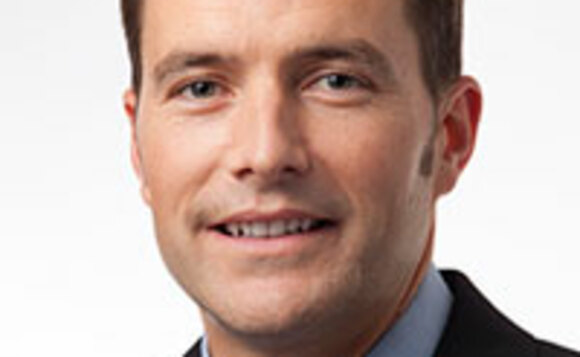 Name: Roy Borden
Role: VP of global distribution and partner sales, Broadcom Software
Spirit animal: Eagle
Walk-on song: Video Killed the Radio Star
How would you summarise Broadcom's channel philosophy?
A focus on engineering, research and development is one key, consistent and enduring trait of Broadcom throughout our history. Over 80 per cent of our employees are aligned to research & development functions, over 14 per cent of our annual $27bn in revenue is reinvested in R&D efforts and we have a portfolio of over 20 thousand patents. Broadcom's primary focus is on acquiring, developing and building category leading, world class technology that drive real world outcomes and resolutions for our customers' most trying and challenging business problems. So what does any of that have to do with the channel? From a sales and go-to-market perspective, we do not have the resources, capacity or the reach to be all things to all customers in all markets around the world. This is where the channel comes in. We are fully committed to aligning with and driving innovative business models with value add partners around the world. These partners are in region, in country and are much better suited and positioned to leverage our technology to drive those customer outcomes.
In fact, we have a 100 per cent neutral compensation programme for our sales teams where they are compensated on partner services, regardless of whose paper it is delivered on
Tell us about Broadcom's partner programme in 100 words or fewer…
We are laser focused on two areas within our partner programme: product adoption and more efficiently and effectively serving our SMB customer base. For product adoption, we all know the customer's journey does not end with a product purchase. In fact, it just begins. Last fall we introduced the Expert Advantage Partner Program that is designed to enable consulting, managed, education and support service companies to build profitable businesses around customer adoption of Broadcom Software solutions. For our SMB customers, we have launched a very innovative, industry-first business model with a handful of local distributors around the world under our Aggregation 2.0 program.
How many partners do you work with in the UK?
We work with a variety of partners across the partner spectrum. We have stabilised our partner base however, we are always looking for partners that can drive product adoption and/or bring better local delivery of services to our SMB customers. Although we are focused on a smaller subset of partners, over the last two years we have seen many of our focus partners' annual revenue grow 4x+ year over year.
Over the last two years we have seen many of our focus partners' annual revenue grow 4x+ year over year
Are you looking either to expand or reduce that? If so, what partner profile does this apply to?
As mentioned earlier, it is less about limiting the number of partners and more about aligning with the right type of partners that can help us achieve our two primary objectives of product adoption and better SMB reach. It's a balance to have the right number of partners to drive responsive and good outcomes for our customers and not overcrowding the ecosystem and negatively impacting our partners margins.
Have you made any major changes to your partner programme recently, or are you about to?
• We launched our innovative Global Cyber Security Aggregator Program coupling Broadcom Software's market-leading Symantec solutions and our partners' resources and their in-country expertise delivering best-in-class customer experiences.
• We have expanded our deal registration program, doubling deal registration discounts, increasing the number of partners eligible for deal registration and introducing deal registration for our SMB opportunities.
• We have redesigned our partner portal and introduced partner dashboards making it easier for partners to find information relevant to their unique needs quickly.
• We also expanded our IT consulting strategy with the introduction of the Expert Advantage Partner Program and Finder Tool on Broadcom.com to assist customers in finding the services partner best suited to their unique requirements. Our new tool delivers an easy-to-use search tool for customers to tap into Broadcom Software's global network of specialised and certified services partners
Describe your perfect partner?
It is difficult to pick one attribute or partner type as Broadcom works with partners throughout the product lifecycle and across the partner spectrum. From opportunity identification, through product adoption and support, the partner characteristics and skillsets vary. Having said that, a major focus again is product adoption. Partners that have consultative skill sets that can scope, deliver and drive customer outcomes are always in high demand. If your company has this DNA, we want to partner.
In which areas would you most like to see your partners invest over the next 12 months?
Overall demand for products and services is forecasted to grow substantially while workers are changing jobs, and even careers, more than any time in recent history. Partners need to invest in recruiting, on-boarding and training new team members to meet the growth potential of the post pandemic business environment.
How do you see vendor channel programmes and channel engagement models evolving over the next few years?
Customers want business outcomes, not a product or a technology. The closer you are to providing a skillset, solution or business model that can deliver that outcome, the more relevant you will be. channel programmes, incentives and business models will need to adapt to this reality. At Broadcom, we see this very clearly and are laser focused on driving these changes with our key partners and are committed to designing and launching profitable business models to support that vision.
What are your priorities for the next 12 months?
We will continue to build on the Advantage Partner and Aggregation 2.0 programs and business models. We are focused on driving better automation and integration with these partners and are also making investments in key program areas including proposal-based MDF. In addition, we plan to expand the programme to include our Managed Services and Consulting Services partners. Our Global Cyber Security Aggregator Program has been highly successful and is bringing unique benefits and focus to our SMB customers. We intend to strengthen this program further and collaborate closely with our Aggregator Partners to achieve joint success and bring great experiences to our customers.
Do you feel Broadcom is doing enough to cater for non-resale partners, including those that sell technology as a managed service, ISVs or agents?
Yes, this is a major focus of ours and will continue to be. Customers do not have the staff and the skillsets to design, implement, manage and operate these environments. Any partners and/or business models that simplify this are a major focus of ours, including MSPs and ISVs.
Is direct-channel conflict ever an issue in your partner ecosystem, and if so how do you mitigate that?
Our partner programme is built to support partner engagement across all of our customer segments. Our largest customers are heavily dependent on our Expert Advantage Program partners to deliver implementation services that drive product adoption. In fact, we have a 100 per cent neutral compensation programme for our sales teams where they are compensated on partner services, regardless of whose paper it is delivered on. Within the SMB space, we have moved the full product lifecycle under our Aggregation 2.0 partners. From quote through to level 1 support, this is 100 per cent channel owned and delivered.
Name one trait you prize highly in partners, and one you deplore?
The trait I prize in partners is adaptability. At Broadcom, we are all about driving innovative business models to better serve our customers and our shareholders. The partners that have been open and adaptable have seen 4X growth in their Broadcom business. On the other end of the spectrum, the trait I deplore is inflexibility. We work in the technology industry. Technology is ever changing and so are the business models that support them. Adaptability is a must-have trait for survival in this industry.
How do you feel Broadcom's margin proposition stacks up against your peers?
Some of the programmes I mentioned earlier are industry first business models and offer margin opportunities that are superior to industry standard programmes.
If you could wave a magic wand and change one aspect of your channel performance or strategy overnight, what would it be?
There are two things I would want my wand waving to change. One would be for the partner ecosystem to truly educate themselves and understand what we have launched under our Expert Advantage and our Aggregation 2.0 programmes. Secondly, I would have all our partners enabled for all products in a sales, presales and delivery capacity. With these skills, we collectively can solve the most complex security challenges for the modern organisation.
What's the most challenging aspect of being a channel leader?
Driving change both internally and externally. Change is difficult and launching new and innovative business models requires persistence and consistency. It also is very gratifying to see partners adjust and adapt to these new models and see exponential growth.
Tell us something about yourself most people won't know
I spent three years of my career running EMEA channel sales based in Lausanne, Switzerland. This was an invaluable experience for me where I learned first-hand that every country has unique requirements. I miss Europe and would love to move back at some point in the future. I was also a student athlete in college, specialising in middle distance running 4:03 for the mile and all of my kids are now running in college and high school.
What is your spirit animal?
Eagle. An eagle has the dual ability to broadly assess their landscape with 360-degree vision while also being able to hone in, prioritise and focus on the most important immediate parts of that landscape.
What would be your walk-on song, and why?
Video Killed the Radio Star by The Buggles. I love this song because it encapsulates the one thing that is constant in technology, and that is change. Technology and the business models supporting that technology are constantly changing. I wake up every day and ask myself, is the way we did business yesterday relevant today? As the market evolves, we all have to be very nimble and evolve with it or we will be the radio star of yesterday.