GII: £2.51bn (+29%)
Staff: 1,796
Having snatched top spot in Top VARs 2021, Softcat extends its lead on the chasing pack after outgrowing the wider market by three times in its fiscal 2022 (according to its own calculations).
The Marlow-based reseller saw gross invoiced income (GII) bound 29 per cent to £2.51bn in the 12 months to 31 July 2022.
Despite ongoing supply chain challenges, hardware was the fastest growing of Softcat's three categories. Hardware GII soared by 43 per cent to £810m, while software GII rose 23 per cent to £1.37bn and services GII by 26 per cent to £332m.
Customer numbers increased by a more muted 2.1 per cent to 9,922 during the period, which Softcat claimed represents around a fifth of its addressable market.
Marking itself out with its famous fun culture, the LSE-listed outfit in January ranked 11th on Glassdoor's Best Place to Work 2023 list. It is preparing to open a ninth office in Newcastle after vowing to increase its rate of recruitment (headcount rose by 14 per cent to 2,060 in its fiscal 2022).
The prospect of international growth - beyond just serving the international needs of its UK and Irish clients - was riffed on once again in its annual results statement. A "small" office set up in Virginia during the year "will enable us to better understand that market, providing insights that will benefit our wider operations and inform future strategy", it said.
Emphasising that it has "less than five per cent of a growing market", Softcat said in its results statement that it "continues to be excited by the opportunity ahead".
Q&A with Softcat CEO, Graeme Watt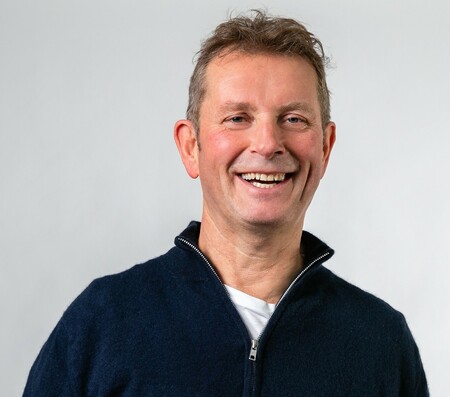 How confident are you for 2023?
I remain largely confident. I think our business model works well. I think there's growth in the IT market. Even if that growth does moderate a little bit because of macroeconomic headwinds, I remain confident in our ability to take share in the market. Historically, we've been able to grow at two or three times the market growth, and I'm quite confident in our ability to continue doing that.
I'm probably a little more circumspect about the bad debt risk sitting out there. Some quite decent-sized companies are failing, the latest being Flybe - and Britishvolt before that. And that's a bigger concern, because we like to say 'yes' to customers, where perhaps others wouldn't.
Many of the big vendors are making heavy headcount reductions. What does this mean for partners like Softcat?
Nobody likes to see these things happening. I think it's a sign of some of the vendors' exposure to consumer - that's where that a lot of the headwinds are. But it's fair to say that one of the biggest pressures we get on people leaving the company is from vendors who are offering higher salaries. If they're not hiring, or they're even shedding people, then they're not coming after people in the reseller channel.
When we first started Top VARs in 2011, there was only one market goliath in the form of Computacenter. Now there are four of you turning over at least £1bn. Will we see further polarisation?
On the one hand, I think there's room for everybody. It's a fragmented market and you've got some real niche specialists out there who will compete toe to toe with people like Softcat and Computacenter. On the other hand, if I'm, say, a niche connectivity player, once I've got into a customer and supplied them with their connectivity needs, I've got nowhere else to go.
So I think the organic trend of the top-tier players taking marketshare, by virtue of their breadth of portfolio, will continue.
You will vacate the CEO hotseat on 1 August. Besides your new chairman role at Softcat, can you share any of your plans?
I want to take August, September and October off. In August, I want to do Lands End to John O'Groats and raise lots of money for the Motor Neurone Disease Association.
And in September and October I will immerse myself in France for the Rugby World Cup. So I've got a bit of time ahead of November, when I really would like to be doing a little bit more. So that's the high-level thinking. I'm open to anyone who's got any ideas or wants to talk to me.