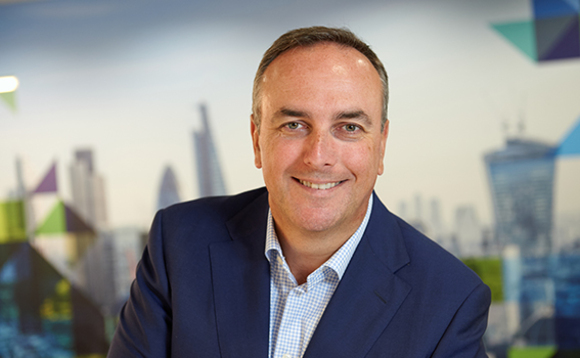 In the second of our sponsored 'Meet the Channel Awards Shortlisters' series, CRN catches up with Ultima boss Scott Dodds (pictured) to discuss the how the VAR is preparing for its 30th birthday, how the firm kept its customers' businesses running smoothly during lockdown, and what winning an award would mean to the whole team
1. Give us a flavour of your business - what verticals/product sets are your sweet spots, how do you differentiate yourself from the competition etc
We're celebrating our 30th birthday this year. Over the last year and a half we have developed a new and unique technology and services approach to manage public and private cloud infrastructure - we call it Software And a Service. We design, deliver, secure, manage, monitor and automate your technology platforms. We've developed our own in-house IP to make automation technology accessible to all sizes of business. We are second to none in the market for our cloud and automation services which help businesses accelerate their digital outcomes.
During the last six months, which has been so tough for so many businesses, we have kept the lights on for our customers technology platforms, giving them the time and space to stay competitive and innovate, and indeed, create new business models to help them move forwards.
2. How have you supported your customers during the pandemic? Has it made you change your strategy in any way? If so, how?
The pandemic has thrown up so many challenges for people, not least of which has been remote working. However, our team rose spectacularly to the challenge and we have continued to provide seamless support to our customers. The remote working model has predominately worked extremely well for everyone - both us as a business and for our customers too.
We have also continued to provide remote and on-site support in critical areas, including supporting vital Healthcare Trusts. We recognise that many of our customers will want to continue with the remote working model in some form so we have developed our offerings to support this need.
3. What has been your company's biggest challenge during 2020 and how did you overcome it? What role did your own teams play in that?
Our biggest challenge has been supporting and managing customers most impacted by the economic impact of lockdown. We have kept a relentless focus on driving good customer satisfaction to the best of our ability, while also being creative in finding ways to support them in their time of need, for example, offering free cloud migrations to help with cash flow and changing the way we bill to a pay-as-you-go model.
4. What lessons have you learned from this year?
The need to work remotely has shown us and global businesses that the technology works and that remote working has brought considerable benefits to employees and businesses. So for us, flexible working is now core to our business model as it can be more effective for our services engagements and for recruiting and retaining the best talent.
5. What has been the highlight of 2020 for your business?
The selfless reaction of our people to do the right thing in difficult circumstances personally and professionally.
6. What does it mean to you to be recognised for the shortlist/an award?
It's great recognition for all the hard work that everyone at Ultima has put in over the last 12 months to drive the business forward.