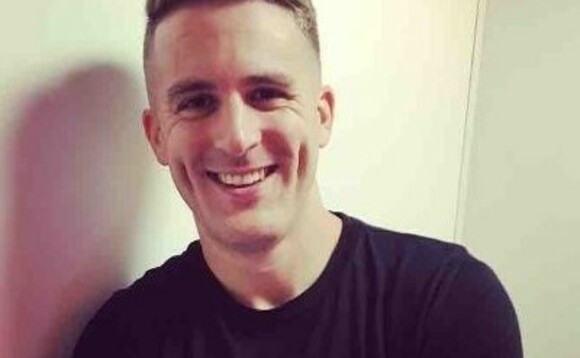 In the latest of our 'Meet the Shortlisters' series, Illumio's EMEA channel and alliances director Scott Walker (pictured), talks about how the vendor and its partners have adapted to the challenges of the year, how they are closer than ever to their channel and why they will continue to invest in their partner strategy going forward
Give us a flavour of your channel strategy - how long have you worked with the channel, how is your programme structured, how many partners do you work with etc.
Illumio's EMEA channel program is structured to support partners from end-to-end in building profitable, and repeatable business, while ensuring long term technical services capabilities. We currently have a single tier approach to the channel in focus markets and are working closely with visionary channel and alliances partners across the EMEA regions. These partners have a strong focus on Zero Trust infrastructure and micro-segmentation and they act as advocates and thought leaders for their customers.
We work with over 40 partners, resellers, security consultancy, and global alliances and offer referral, deal registration and partner programs to ensure a profitable opportunity for both our partners and our business. Looking forward, we are in the process of building a two-tier model for further growth and we're developing a strong MSSP program offering to support future goals as we enhance our market velocity.
What is the biggest benefit you have seen from working with channel partners?
Working with the channel has allowed us to accelerate our growth plans and be in more places at once. Our channel partners have in-market knowledge, technology expertise, and existing relationships with key prospects, which brings another important dimension to our strategy and approach in the region.
How have you supported your partners during the pandemic? Has it made you change your strategy in any way? If so, how?
Like all organisations, Illumio had to pivot quickly to the new operating model and embrace different ways of communicating. We have had to engage more broadly within partner organisations and be flexible to meet specific, often smaller groups, at a time - the days of being able to catch up with multiple teams in one location are over (at least for the time being). Strategically, we have remained focussed on enabling our partners and working closely with them to align our activity with their go-to-market strategy. Our goals and promise to our partners remain the same, it's how we deliver on them that's changed.
What has been your company's biggest challenge during 2020 and how did you overcome it? What role did your own teams play in that?
Challenges often drive a specific goal, and at Illumio our goal has been to ensure we give our customers the best security solutions and service we can. With many companies working remotely this year we've seen a record number of customers and partners asking for extra support. Illumio's channel team has adapted to new ways of supporting partners remotely, and we have invested in local headcount to ensure our regions have the help they need.
What lessons have you learned from this year?
Relationships with the channel and customers have always been important, but in 2020, and in an increasingly remote world, these relationships are critical. These relationships and the technical expertise of our partners ensure that our customers remain secure while many people are in lockdown. Having trust and consistent communication with our partners helps us all accomplish our business goals, even in a changing environment.
What has been the highlight of 2020 for your business?
We saw sizable growth to our channel program and business in 2020, in part because we intentionally expanded our partner reach to every section of the landscape - from traditional VARs to SIs. Because of the close relationships we've built with our partners, they've brought us plenty of new logos and introduced us to many exciting opportunities throughout the year.
Closing these logos took a lot of hard work and required exceptional communication between our teams, but that's what ultimately lead us to deepen our relationships with our partners even further - that's the real highlight of 2020. Of course, the other highlight was being shortlisted for the CRN Emerging Vendor category - we have grown significantly in the last year, especially in the channel, and this is a recognition of that hard work and growth!
What does it mean to you to be recognised for the shortlist/an award?
It is very exciting to receive industry recognition for the hard work that has gone into developing the channel business over the last year - this means a lot to me personally. We have strived to build a meaningful channel presence and this year we really started to see it all come to fruition, which sets us up for more successful years to come.
How do you think the industry will change as a result of Covid-19 and how do you plan to thrive/grow?
There has been a lot of talk about the acceleration of digital transformation for businesses - this rings true for how we've been working with partners and how partners are running their teams. Regardless of what the next years holds, Illumio will continue to focus on what's most important - developing relationships with partners that are meaningful and that offer genuine value to our customers, partners, and our business.
Our partners know that rather than being a 'fly by' vendor who doesn't invest in them we will continue to focus on developing their potential. We believe that approach builds loyalty and trust, ultimately delivering increased revenues for all parties. It is easy to only see the challenges Covid-19 has created, but it has introduced new opportunities to be creative and new ways to develop meaningful relationships with partners and customers.