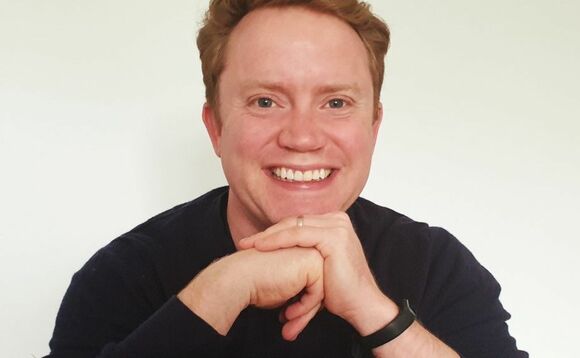 As the countdown to the Sales & Marketing Awards (SMAs) ceremony begins, CRN catches up with HP's UK&I director of channel and partner alliances Neil Sawyer on recent highlights for the vendor and its partners, and predictions for the year ahead, including the vital role sustainability will play in its ongoing channel strategy. The vendor is shortlisted in three SMA categories this year.
What have been the highlights of the past year for HP?
The highlight for me was being part of a company that so proactively stepped forward to support the global community throughout the pandemic. From the beginning, we engaged in key projects such as NHS Nightingale and enabled primary and secondary NHS employees to remotely connect to their communities by using HP devices. We worked with Computacenter to supply thousands of laptops and desktops that were configured and ready to integrate into NHS systems within a matter of weeks. We also delivered 100,000 laptops to disadvantaged students to enable remote learning so they could continue their studies. Through fantastic teamwork and cooperation, these efforts drove real, tangible impact and have been wonderful initiatives to be a part of.
What have been some of the main challenges of the pandemic and how have you overcome them?
The accelerated change to remote working was a challenge and an opportunity that our team and our channel partners successfully met. It has been amazing to see the creativity and ingenuity from everyone to make sure we all kept working together effectively and continued to deliver great customer outcomes.
During the past 12-months we have experienced a heightened level of demand, particularly from customers who needed to mobilise a workforce quickly and securely. This included technology provision to critical public services and companies that needed to provide business continuity by enabling users to work from home. This involved continual team communication and managing expectations throughout this period.
How have you managed to stay close to your partners and customers during the past year?
HP has been managing the challenges and demands our partners and customers have faced and we have provided a comprehensive level of support throughout this turbulent period. For example, in the early stages of the pandemic, we announced a variety of business-support initiatives that enabled our global channel partner community to effectively navigate the operational and financial challenges associated with Covid-19.
HP's Integrated Financial Solutions Group is offering a variety of financial and asset lifecycle options, including deferred or reduced payments until 2021, short-term rentals, and cash infusion for customer-owned HP devices through a sale-leaseback programme.
Our 'HP University' initiative also offers online, on-demand courses on topics such as sales skills education, product training, and industry-leading certifications, and more to help arm our partners with the skills and knowledge required to optimise revenue during this challenging period. And finally, to address heightened demand for customer support, HP established a 24/7 virtual agent to ensure partners have access to support whenever they may need it.
Are there any recent channel successes you are particularly proud of?
Earlier this year we introduced Amplify Impact, a first-of-its kind sustainable impact programme for partners to extend our collective impact on Climate Action, Human Rights and the Digital Divide. This was a huge step forward in HP's ambitious goal to become the most sustainable and just technology company by 2030. With the launch of this initiative, we are proud that 81 per cent of our UK&I partners have signed a pledge with HP that taps into HP's knowledge, training, and resources to assess and improve their sustainability performance while optimising sustainability driven sales.
Within the UK&I we are further driving this focus with our partner communities by recognising those who show commitment towards sustainable impact. Earlier this year, 15 Partners were awarded Sustainable Impact Awards, which contributes to the wider HP Global Partner Amplify Impact programme. I'm proud to see initiatives and purpose-driven programmes that create a positive sustainable impact across our industry.
How do you think the industry has changed over the past year and what lessons do you think it has learned?
Flexible and remote working is not a new phenomenon but the scale in which this has accelerated globally and locally has been unprecedented.
This change brings about exciting opportunities for our industry and particularly for the UK&I Channel. One of the many great things about our channel partner community is the ability to reinvent and create new services and solutions that are relevant to their customers' needs.
Digital Transformation, remote working, collaboration, connectivity and flexible approaches to funding and service delivery will be the areas the dominate in the next 12-18 months. HP is positioned to continue driving growth and innovation across all fronts - with strategic investments across our services, software, and hardware, and through our commitments to security and sustainability.
What do you see as the main opportunities for HP and its partners in the coming year?
It is undeniable that 2020 brought challenges that none of us could have predicted, with disruptions across all industries. The mass shift from office to home working has led to unprecedented levels of cyber risk.
Today, the solution companies needs is best-in-class security. In light of the past year, 91 per cent of IT decision makers said they spend more time on endpoint security now than two years ago For partners, HP Wolf Security is arming the ecosystem for success whilst offering an opportunity to fortify operations and build trust. Our newly integrated portfolio of secure-by-design PCs and printers, hardware-enforced security software, and endpoint security services help to protect customers from growing cyber threats. For customers and partners, a robust security solution will only become an even greater advantage in the marketplace. The result for customers is more confidence and better protection as they embrace new ways of working.
Having strong sustainable commitments and credentials will set-up our partners for success. Sustainability is at the core of everything we do, and our goal is to become the most sustainable and just technology company by 2030. We are excited to be progressing with Amplify Impact providing our partners with our best-in-class Sustainable Impact resources - which includes training, sales tools, and marketing assets - to help them on their own sustainability journeys.
As we look to the year ahead, we will continue collaborating with our partners to cultivate a diverse and equitable supply chain, unlock educational opportunities, drive a low-carbon, circular economy and improve the everyday lives and resilience of local communities. We have a strong ecosystem that reaches all corners of the globe, and by bringing our partners with us on this journey, we can work together to create a more sustainable and just world for all.