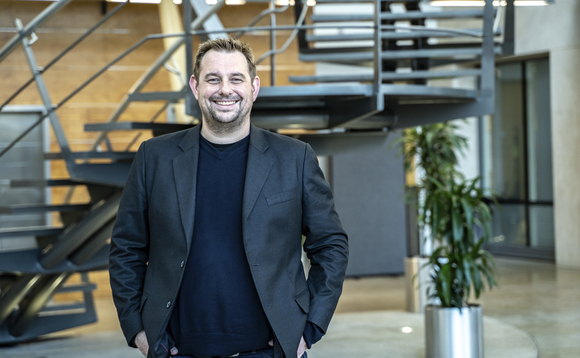 CRN catches up with Joe Walsh (pictured), director of B2B at Samsung, to find out how the vendor has worked to stay close to partners during the pandemic, plus its hopes and plans for the future
What have been the highlights of the past year for Samsung?
I always start with my team - it's been incredible to watch how they have adapted and responded to the changes over the last 12 months. And it's their dedication and commitment that has enabled us to launch our B2B Partner Programme, Samsung One. We launched it at the end of 2020 - investing over £2m to enable us to better collaborate with our partners. A real demonstration of our dedication to the channel. And we love it. Our partners love it!
What have been some of the main challenges of 2021 and how have you overcome them?
To be honest, there have been a few. Outside of the global pandemic, we've been dealing with the demands on organisations to digitally transform, requirement for hybrid working, Brexit, impacts to the economy. And that's before we think about how we support our teams and their families. And it comes back to the team again - how we have supported each other, plus our partners and customers. Prioritising, offering flexibility and facilitating them with the tools to ensure we face these challenges together.
How have you managed to stay close to your partners and customers during the pandemic?
Even before the pandemic, we had great communication with our partners and customers. Our technology has always allowed us to do that. But we progressed it over the last 12 months, Samsung One has been at the centre of that. What better way to reach our customers than via a dedicated partner programme.
How has your channel strategy evolved during the past 12 months? Have you launched any new initiatives?
We have always had a channel-first strategy, so in many ways we have stayed the same. But we've had a great new addition to the portfolio - we launched New Computing. And what a great time to do it - supporting businesses, large and small, plus education - with a brand new suite of tools that enables them to face the challenges the pandemic has thrown at us.
How do you think the industry has changed since last year and what lessons do you think it has learned?
That is a big question - but if I was to pick one - its digital transformation. We've seen progression across business tech requirements happen in a matter of weeks, rather than years. Security, productivity, connectivity has never been more important, and these are the things we have focused on.
What do you see as the main opportunities for Samsung and its partners in the coming year?
I wish I had a crystal ball to answer this with certainty! I live in hope that the pandemic will start to decline, and we are able to get back out. Whilst it has been a pleasure to work in an industry that as supported 'work from home' - I miss the interaction. Seeing our partners, seeing our customers. The biggest opportunity we have now is to blend the two approaches together, to offer that real hybrid working experience.
How important is it for you to get behind the Channel Awards this year as a sponsor?
I am delighted to be able to sponsor these awards, Samsung has always been passionate about CRN. The ability to recognise our incredible partner network and celebrate their successes.